13 Top Questions to Ask a Realtor Before You Hire Them
Oct 01, 2018 October 01, 2018
Hiring a Realtor is just like hiring any other professional: not all are created equal, and you have to interview a few candidates and ask some really smart and probing questions in order to find the best. To avoid wasting time and money, during your initial conversation, your potential realtor should answer some essential questions that will let you know whether you're working with a top notch professional who will get the job done right, or whether you're walking into a headache.
In all my years of experience as a professional realtor, I have learned that most people don't really know what to look for or what to ask because they don't understand the ins and outs of the real estate industry. If you think that all realtors work the same way, you're in for a surprise. The industry is full of under-achievers and only a handful of real winners.
It is often said that in general all sales industries operate by means of the 80/20 rule, where 80% of all sales are achieved by 20% of all salespeople. In the Real Estate business, the odds are even lower, with all successful sales being achieved by only 6% of sales staff, while 94% fall behind. This is why so many sellers end up frustrated with their real estate agent, and why so many people feel dissatisfied working with realtors.
While it is very easy to get a Real Estate license by taking a course and passing an exam, being successful in this highly competitive field requires far more skill, as well as an impeccable work ethic. If your goal is to work with the most successful 6% of the sales force, you'll have to figure out how to find that 6% by asking some pertinent questions that will help you figure out the realtor's track record.
Typically, while it may cost you as much to pay for a mediocre real estate agent as it will to work with a top performer, you'll end up making a better sale in the end if you go with someone who's experienced, skilled, and focused on helping you make the most profit possible in the sale.
Below is a list of questions you should ask when interviewing a potential realtor to sell your property. Be sure to listen intently and take notes so you can compare candidates' responses.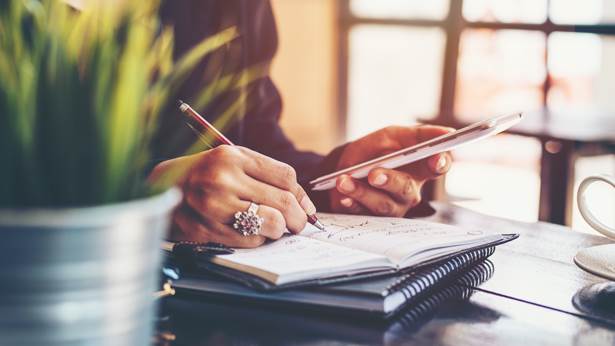 How much will you charge me for selling my property and what are your responsibilities?
An experienced and confident realtor should be able to easily explain their commission rate, and the list of things they will specifically do in order to ensure the most profitable sale of your home.

Can I terminate the listing contract at any time if I am not completely satisfied with your service?
This question reveals a lot and it's best to get it out of the way early on. Any realtor who is a top performer and is confident that they can successfully sell your property will not be put off by this question, so their response to this particular question will tell you a lot.

How long have you been a real estate agent and how many homes do you typically sell in a year?
While it can happen that one agent may have 20 years' experience selling an average of 5 homes a year, you may run into someone with only 4 years' experience who is selling an average of 20 a year. It takes a special kind of gift to sell real estate, and you want to be sure that the realtor you hire has it!

Of the properties you sold in the past year, how long did it take on the average from posting the original list price to securing the accepted offer?
This is one of the most important questions to ask your potential realtor, because this essential question will reveal how well the realtor knew the market when they made the initial recommendation of the list price in the first place. Many agents will propose an inflated list price just to hook sellers, and this trick is known as "buying a listing," however, it often leads to delayed sales and very rarely secures you a sale at the inflated price.

Among the homes you sold last year, what was the average difference between the list price and selling price?
This question will reveal two key points: whether the realtor's suggested list price was correct from the start, and also what kind of negotiating skills the agent has. The gap between list price and selling price will tell you how well the agent knows the market, and how much they genuinely care about getting you the highest selling price for your property.

What type of Internet tools will you use to market my property online?
Online marketing is quickly beating out most other means of selling real estate and about 90% of home buyers now say they found their new home through online marketing. It is crucial that any realtor you work with possesses a solid understanding of how to use online and social media marketing to reel in potential buyers and obtain optimal results. Make sure the agent understands the necessary use of all types of online media, including the use of websites and blogs, as well as virtual open houses, photos, and video tours to show off the property. Some realtors may even link their video tours to YouTube, which will increase traffic and attract potential buyers from anywhere in the world. Ask about the quality and quantity of photos and videos typically used per each listing. Find out who shoots those photos and videos, what type of equipment they use to capture those images, and whether they are professionally enhanced for maximum viewing quality on the large-platform real estates sites such as Trulia.com, Zillow.com, and Realtor.com. Ask the agent to show you a typical online listing example so you can get a good idea of how your home will be presented online. Ask about their social media accounts and have a look at sample posts on their accounts such as Twitter, Instagram, and Facebook. In order to be a top performer in the real estate industry, agents must have a good grasp of this. Your listing should appear everywhere, and you want to make sure the agent you're working with knows how to make this happen.

Do you have a website or blog? How well does it rank in search engines at the Local, State, National, and International level? How will your site be used to drive traffic to my listing?
Online representation is an extremely important consideration when selecting a real estate agent to sell your property. A top performer will invest in an attractive and effective website that attracts the right kind of buyers and wows them with fantastic presentations. Online marketing is an essential tool in the arsenal of today's most successful realtors, so any agent you consider should have a basic understanding of the importance of search engine optimization (SEO) ratings and have a site that turns up at the top of Google and other search engine rankings for they keyword searches that are most often used by potential buyers. Real estate blogs are another great tool to market properties. A good real estate blog should provide enough quality information to attract intelligent buyers and engage them to stay on the site. Ask to see the agent's website and blog and have them show you how they market their properties online.

Are you the person that any potential buyer will always be in communication with or are you a member of a rotating sales team?
Make sure that you hire a real estate agent who has direct communication with any potential buyer whenever any inquiry arises. In many real estate office, agents may rotate and whoever answers the phone on a particular day will address the inquiry. The downside of this is that, for obvious reasons, you don't want an agent who has never seen your home to be the one talking to any potential buyer. This is basically time and money going down the drain, because only someone who is genuinely familiar and enthusiastic about your home will be able to describe it to a buyer in a manner that will genuinely pique their interest.

Do you have a cell phone number where I, or any potential buyer, can reach you easily at any time? Do you have email access on your mobile phone, and can you be reached easily via WhatsApp?
One of the most important things that frustrates people when working with real estate agents is the nasty habit many agents have of disappearing and being out of touch until they have some kind of news to present. A top performer will always remain available to do business, whether to answer a seller's question, or to respond to a potential buyer. Flexibility is key, and there should be multiple ways to communicate in order to accommodate the preferences of both buyers and sellers. A realtor who refuses to optimize all forms of communication simply isn't interested enough in making a proper sale, as far as I'm concerned. Ease of communication is one of the most distinguishing factors that lets you know that you're working with a top performer in this industry.

What advice can you provide to make my property more marketable?
A top performer with a powerful track record can look at a property and instantly evaluate what it will take to elevate its marketing profile and make it more appealing to potential buyers. A top performing sales agent should be able to easily provide simple tips on how to make your home more presentable and more marketable, and can advise on what types of improvements you should consider making and not making. Typically the only improvements you should consider making to the property are those that will truly enhance the home's market value or provide a significant return on the investment.

How do you screen potential buyers to make sure they are qualified to buy?
A top performing real estate agent will make sure that any potential buyer is qualified to make the purchase by ensuring that the offer comes with a legitimate pre-approval letter, and by speaking directly with the buyer's financial lender. Never, under any circumstances, is it ok to accept a pre-qualification letter in lieu of a legitimate pre-approval letter, because these two are not the same thing. A pre-qualification letter reveals almost nothing about the buyer's capacity to get a loan, while a pre-approval letter confirms that they've been approved for financing.

Do your responsibilities include attending all home inspections once an offer is accepted on my listing?
A good, full-service real estate agent will show up at meetings such as home inspections, bank appraisal, and other important events leading up to the completion of the sale. If your agent tries to back-pedal out of this important responsibility, you're not dealing with a top performer. In this business, making good money means being available and showing up whenever necessary, and a top performer should be happy and willing to do that.

Can you provide recent references?
As with any reputable professional, checking references is an important step in the selection process. A top notch realtor will happily provide you with references that you can contact, and you should by all means contact them. Naturally, most agents will offer to share a list of references that they know will speak positively about them. To get around this, ask the agent for a listing of the last three homes they sold, and take the time to look up the buyer and seller yourself so you can contact them on your own. This will ensure that you talk to average clients to gauge their level of satisfaction with this realtor. Some realtors also have a client feedback system that an be accessed on their website, on which prior clients report on their experiences with the agent. Ask to see the feedback system and look through the opinions and commentaries left by prior clients.
It may seem like a lot of work to interview several real estate agents in search of the perfect realtor to sell your home. But trust me, in the end, doing your due diligence will be well worth it by saving you wasted time, energy, and money. You only get one chance to sell this property: make sure you're giving it your best shot by hiring the right realtor
---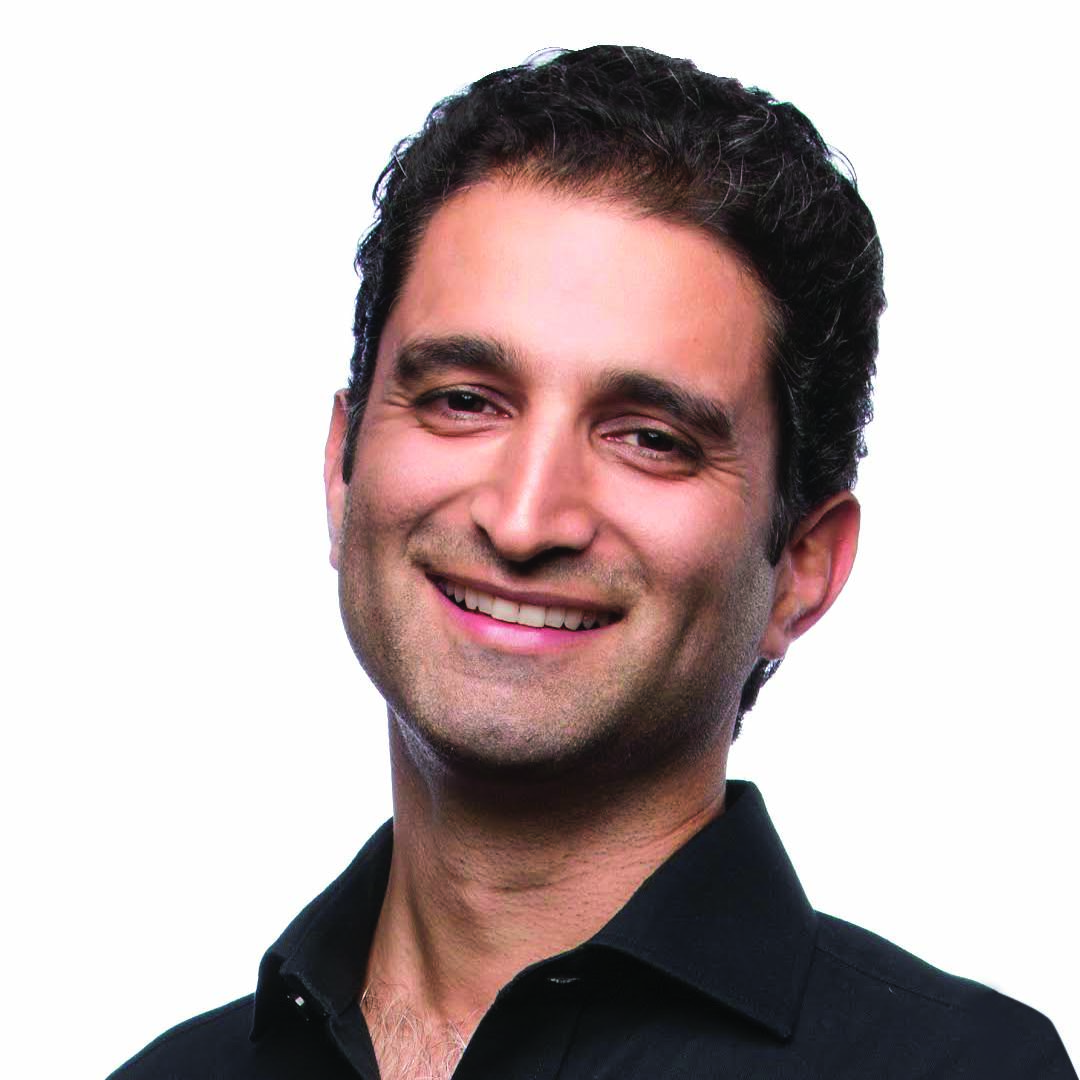 This information for potential sellers seeking to hire a realtor is provided by Sepehr Niakan, a top performing real estate agent working in the South Florida real estate market, including Midtown, Edgewater, Design District, Downtown Miami, Brickell, Coconut Grove, Upper East Side, Miami Beach, Miami Shores and other areas in the greater Miami area.
Share your thoughts with us
Sign up now
Get news and updates delivered to your inbox