15 of Your Favorite Miami Restaurants Delivered!
Apr 13, 2020 April 13, 2020
With the coronavirus outbreak, staying at home means staying safe. However, having the same old boring meals can start getting to even the best of us. Thankfully, these Miami restaurants are making sure you still get to enjoy your favorite meals and treats with takeout and delivery options. From comforting pizzas to revitalizing salad bowls, flavor-packed tacos and even sushi, here are the top 15 Miami restaurants nearby for amazing food delivery:
1035 N Miami Ave, Downtown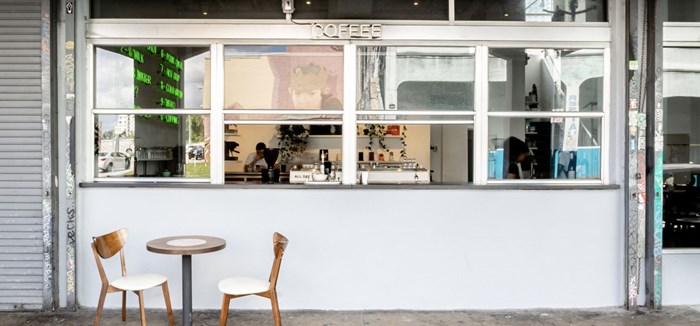 This specialty coffee shop will bring you your favorite brew, breakfast, and brunch even when you're socially distanced. You can ask for takeout or place your order on the official website for a home delivery. Besides a divine caffeine fix, they've also got pastries, weekend brunch specials, and locally sourced groceries on the menu that are said to have a shelf-life of up to three days. One of the best ways to start your day from home and support your favorite local spot.


223 NW 23rd Street, Wynwood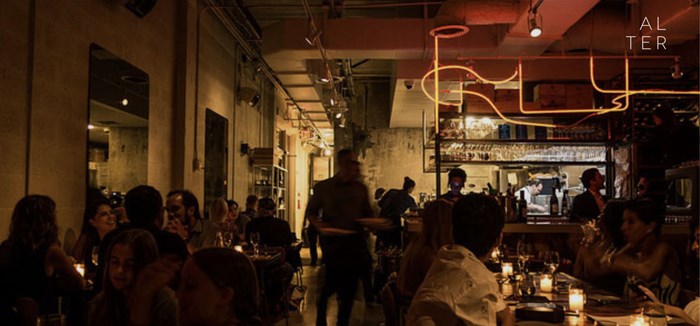 This is Chef Brad Kilgore's takeout and delivery version of his famous Wynwood eatery Alter, which will remain AlterQ until the pandemic runs its course. Open noon to 9 p.m., the restaurant has a special barbecue-focused menu available for curbside pickup and delivery through Postmates, Caviar, and of course, the restaurant's website. Besides delicious BBQ and family meal kits that will definitely take the stress off what-to-cook-today, you'll also find regular provisions, butcher, wine shop and cocktail store items on a separate menu for multi-tasking food delivery.


1220 16th Street, South Beach, 95 NE 40th Street, Design District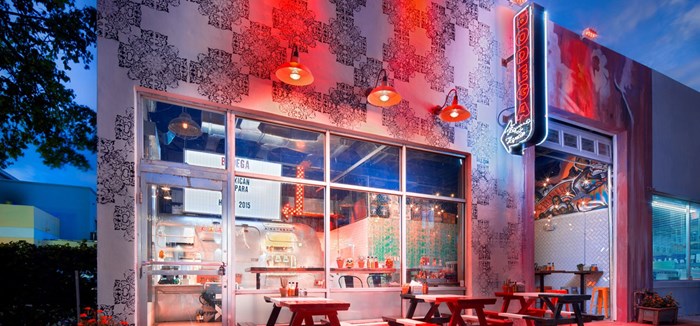 Don't fear, Taco Tuesday won't disappear. If you find yourself googling "best tacos near me" five times a day, we have the answer. And these babies haven't been called 'the best tacos in town' by USA Today for nothing! Indulge with Bodega's special Burrito or Taco Box or get yourself a healthy Kale Bowl. Whatever you choose, it will make your day. Going with the 'something for everyone' theme, they have a bunch of food delivery delights. For one, they have a virtual happy hour everyday 4-6 PM. There's also a special kid's menu. And, if you use the code WFH, you get 20% off the entire order!



Missing Saturday night at your favorite Italian bistro? North Beach's favorite Cafe Prima Pasta says non ti preoccupare! Simply call the restaurant or look up their regular menu on Uber Eats and enjoy a fabulous three-course meal delivered at home. This Miami Beach restaurant is offering family meals serving six or more (a blessing for tired parents!) plus super happy hours (daily 4 to 6 pm) as part of their takeout menu.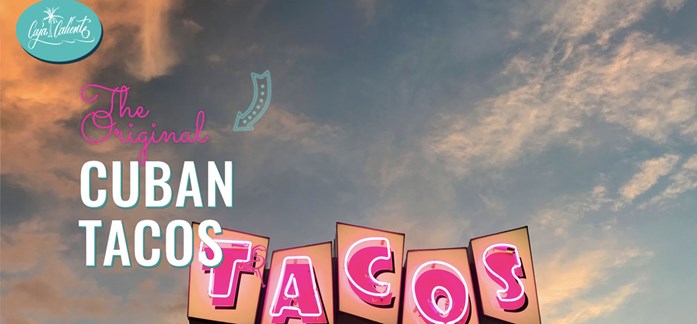 Get a 15% discount on takeout as you order up from the home of the original Cuban taco! With a menu full of rotating family specials to their evergreen, grandfather's pork Lechon recipe and homemade tamales, their Coral Gables location is open for takeout and delivering some tasty goodness straight to your dining room.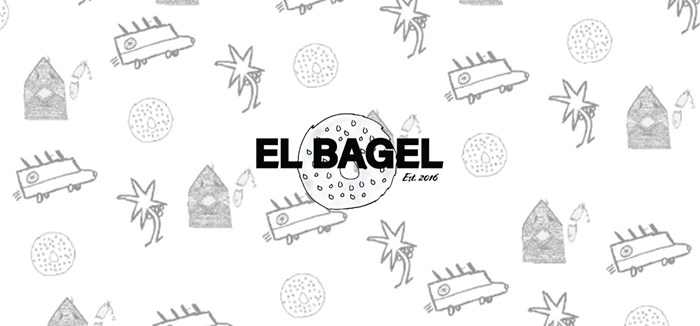 Looking for a quick fix for breakfast (or until the restaurant's sold out)? This New York transplant is still open for takeout if you need to feel like you've gotta keep some morning coffee and bagel routine. Order online from a menu full of hearty bagel sandwiches, spreads, coffee, juice, beer and wine, and they'll even text you once the order is ready. A great way to try out the recently opened shop (it used to be a food truck) and continue enjoying some of the freshest bagels in Miami.


213 SE 1st Street, Downtown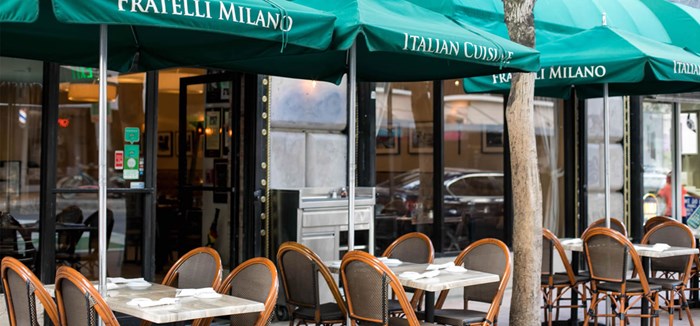 Bring out the expensive cutlery, dim the lights and enjoy a night on the town right at home as you order up from this upscale Italian joint. Offering 20% off on curbside pickup, take a pick from a variety of pastas, pizza, bruschetta and antipasti for a lip-smacking meal that'll make you forget you're stuck at home. You can also order lunch or dinner from the restaurant via Postmates or Grubhub.



Nothing says yummy (and healthy) comfort food like Icebox, the longtime favorite cafe of South Beach. This famous Sunset Harbor eatery just added a "pantry home delivery" menu, making it a shoe-in for food delivery. Choose from a variety of their signature healthy soups, salads, and bowls. They've also got burgers and sandwiches, full family meals, desserts, wine and of course, pantry items on the menu. 
You can pick up your order or have it delivered curbside. They're also offering a 15% discount on orders priced $50 or higher until the 15th of April.


3275 NE 1st Ave, Midtown; 1439 Alton Road, South Beach; 1306 Stanford Drive, University of Miami, Coral Gables; and 12000 Biscayne Blvd, North Miami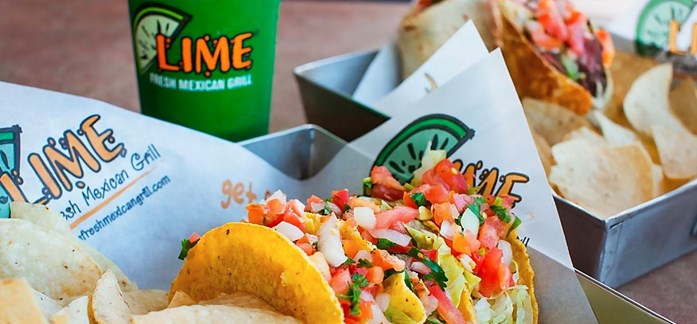 Get your hands on flavorful Tex-Mex and get a $5 discount when you use the code 5OFF. You can choose to get curbside takeout or a home delivery of their famous nacho and dip combos, crunchy salads, power bowls, tacos and burritos with a side of electrifying salsas and hot sauces.



A 50% discount on all wine and beer pickups is the perfect excuse to order up from this Greek bistro. Dig into some mouthwatering lamb kabobs, ribeye steak, shrimp skewers, a gyro platter, veggie delight poikilia and more as you spend quality time with (or without) the family in self-quarantine.
The restaurant is also offering 20% off on curbside pickup in addition to regular deliveries through Uber Eats and Postmates.


711 Biscayne Blvd, Upper East Side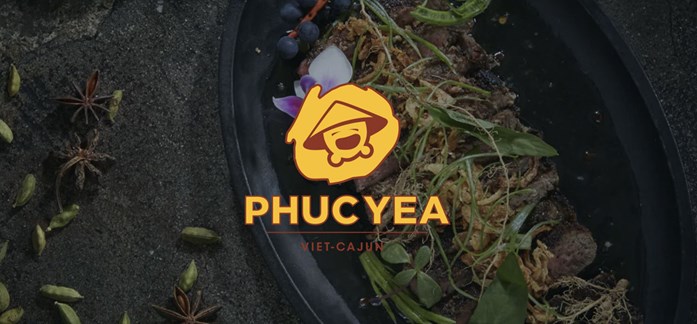 Determined to stay open as long as possible and cater to your socially distant hunger pangs, this Asian hotspot is offering limited dine-in, pickup, curbside takeaway and delivery options. Known for serving Vietnamese delicacies spiced up with bold Cajun flavors, expect to find all your favorite classic pho, curry, and dessert options on the delivery menu. You can order via the restaurant's website, Door Dash, or Grub Hub. Miami Beach folk have a minimum $75 order requirement.
P.S. Their hot favorites – PY Noodles, Hot Buttered Crabby Noodles, and Caramel Chicken Wings tend to sell out soon.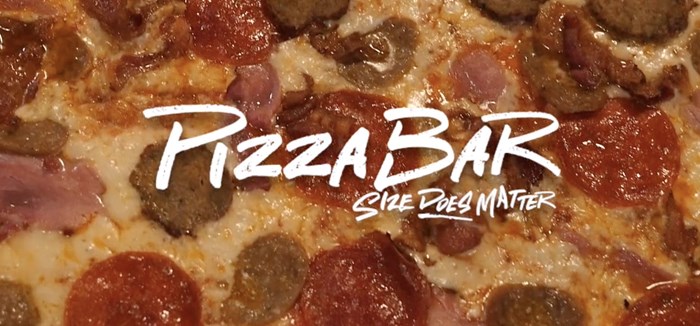 Known for their extra-large pizza pies, these guys are making sure you get to enjoy your favorites. Use the code WFH for 20% off on your entire order! Open for pickup and delivery, do give their popular pepperoni slice, cheese slice, and white pizza a try. Best part - you can order soda for the kids and a beer or wine for yourself.


701 S Miami Ave, Brickell and 1424 20th Street, South Beach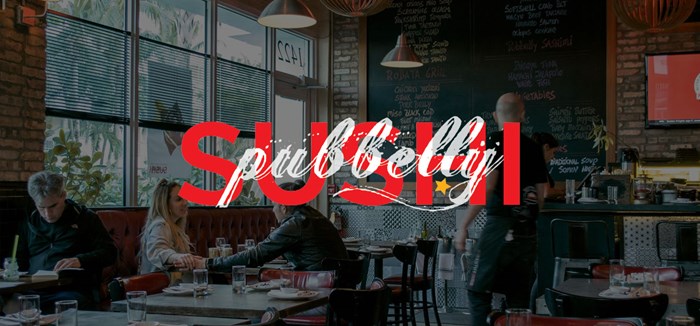 You don't have to give up on your love for sushi just because you have to stay at home. With both its Miami locations offering home food delivery, simply order in a box of your favorite crab roll, spicy tuna roll, or sashimi. Their bestselling pork belly, shrimp tempura and tuna pizza are also on the menu. You can place your order via the restaurant's website or use Uber Eats and Postmates for delivery.


87 SW 8th Street, Brickell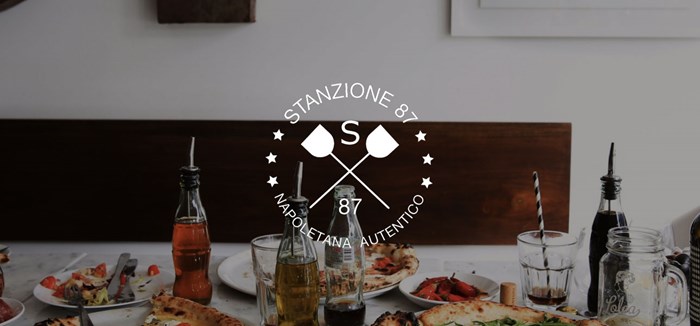 Feel like an accomplished chef as you assemble an award-winning Stanzione 87 pizza right at home! The eatery has a special At Home Pizza Kit, where you get a box full of ingredients such as dough, sauce, cheese, toppings, etc., along with instructions on how to re-create that perfect pizza pie in your kitchen. Better still, get the kids to join in the fun!
Open for delivery and pick up, you also have a choice of salads, starters, sandwiches, and desserts, besides their bestselling wood-fired pizzas to savor at home.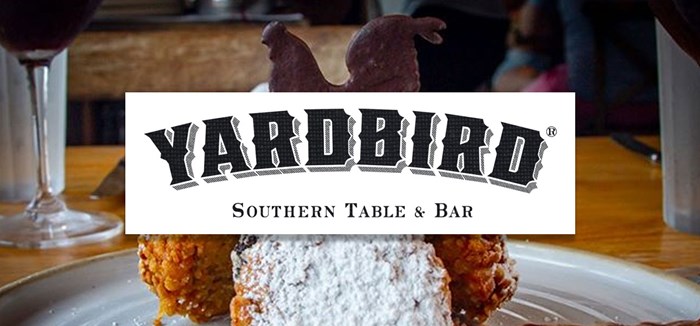 Snuggle up with your favorite Southern comfort food and bourbon without having to break out the BBQ grill! With carryout and delivery options, you can enjoy that heartwarming taste of fried chicken, mac n cheese, chicken wings, smoked brisket, hickory-smoked pork ribs, Grandma's Key Lime Pie, and much more as you practice social distancing. We highly recommend keeping an eye out for their "daily deals" - who knows what you'll find at a discounted price!


---

Although each and every restaurant on our list has strict sanitization procedures in place, don't forget to discard the packaging as soon as possible, wipe down any plastics, and wash your hands before and after the meal for extra measure!
Share your thoughts with us
Sign up now
Get news and updates delivered to your inbox