5 New Miami Restaurants We're Excited To Try in 2020
Feb 05, 2020 February 05, 2020
5 New Miami Restaurants We're Excited To Try in 2020
Miami's culinary landscape is famous for being as colorful and diverse as its repertoire of residents. From over-the-top establishments to mom-n-pop cafés, and global-inspired menus to local seafood done right, there's something for every kind of pocket and foodie out there. While there's no telling which kind of eatery will hit the right taste buds, that still doesn't deter new entrants from adding to the flavorful tapestry of the city. So if you find yourself asking your friends 'what are some new Miami restaurants to try this year?', look no further. This year promises a bunch of dining locales waiting to woo the crowds, and here's our pick of the top 5 new Miami restaurants we can't wait to try:
 
Red Rooster Overtown
Location: 920 NW Second Avenue, Overtown
Opening: February 2020

Hankering for real shrimp and grits? How about chicken and waffles? Teaming up with the Grove Bay Hospitality Group, celebrity chef Marcus Samuelsson is bringing his Harlem, New York eatery's outpost to Overtown. The youngest person to receive a 3-star review from The New York Times, Samuelsson is known to set up shop when neighborhoods are in their gentrification phase and become part of the area's success story as it evolves.
This Red Rooster is scheduled to serve heartwarming, Southern-style comfort food. It will come perched in a historic building that was once home to Clyde Killen's Pool Hall, and feature a 209-seat dining area, multiple private dining rooms, a balcony terrace, plus an expansive garden patio. The restaurant will also be available as a performance and exhibition space for local talent.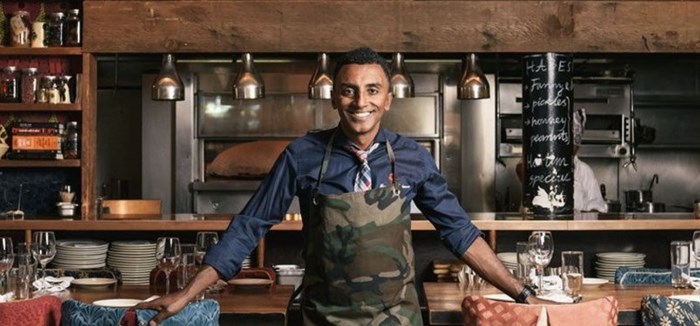 Chateau Miami
Location: 1500 Brickell Avenue, 
Brickell
Opening: Early 2020

This one has the James Beard-nominated Chef Clay Conley returning to Miami after almost a decade. Head chef at the former Azul, Conley has since raked in major success with his 4.5-star (Yelp) rated Buccan in Palm Beach. The restaurant will sit in the Chateau Petit Douy, a 1931 Brickell mansion featuring vintage chandeliers, manicured gardens, and a verdigris conservatory. Serving progressive global-inspired cuisine, guests can expect dishes such as charred carrots with black hummus and black harissa; Carbonara fonduta raviolini with quail egg, bacon, peas, and parmesan; as well as drinks by the award-winning Death & Co to be part of the menu.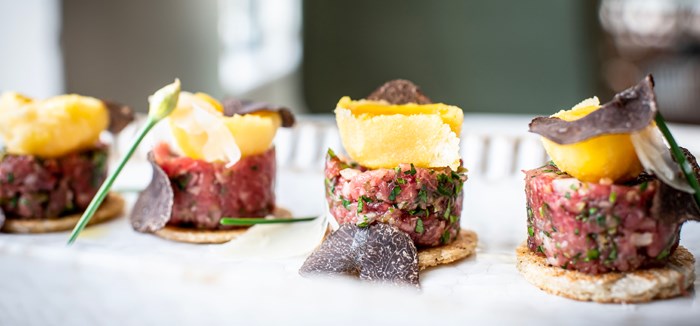 Photo credit: 
Regan Baroni

Margot Natural Wine & Aperitivo Bar
Location: Ingraham Building, 21 SE Second Avenue, 
Downtown
Opening: Early 2020

After all that noshing, it only makes sense to down everything with some "natty" wines and low alcohol concoctions. The acclaimed duo of Gabe Orta and Elad Zvi, the folks behind Bar Lab's wildly popular South Beach standard The Broken Shaker, will be powering this Wine and Aperitivo bar set in the historic Ingraham Building. Guests can expect cocktails made with low-alcohol aperitifs, amaro, and vermouths, along with a grand selection of natural wines – all either organic or biodynamic creations, in that they will be made with minimal intervention and boast of being absolutely chemical- and preservative-free.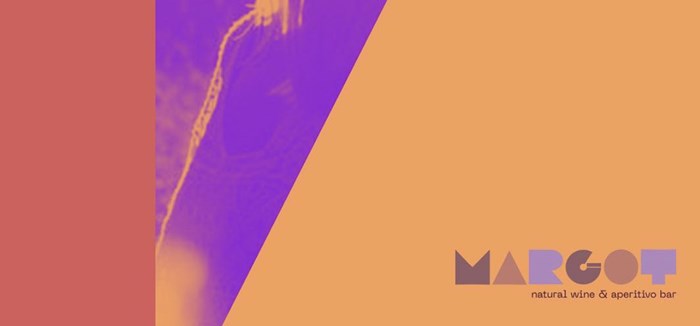 Afishonado
Location: 3385 Pan American Drive, Regatta Harbour, 
Coconut Grove
Opening: Sometime in 2020

As seafood lovers, we're excited about Afishonado opening shop as it comes helmed by Top Chef winner Jeremy Ford. Ford is a well-known name with the instant success of his South Beach spot, Stubborn Seed, under his belt. His South of Fifth restaurant is the only one to receive a 4-star review from the Miami Herald in more than 2 years, and comes up with a 4.5-star rating on Yelp. In partnership with the Grove Bay Hospitality Group, Ford's Afishonado, which will be designed by Celano Design Studio, is planned to be a 7,000 sq. ft., indoor-outdoor, ocean-centric experience with coastal cuisine. The eatery will feature an open kitchen, raw bar, and waterfront cocktail bar.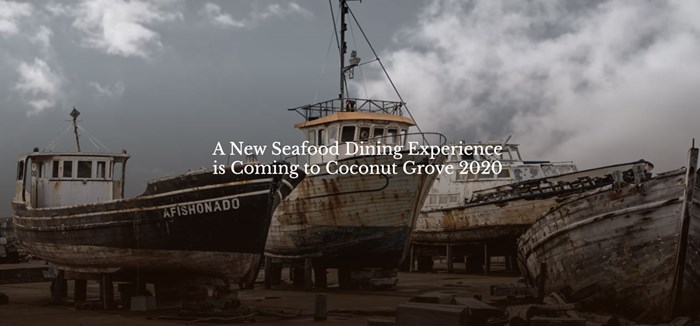 Hiyakawa/Wabi Sabi Wynwood
Location: 2700 N. Miami Avenue, 
Wynwood
Opening: Sometime in 2020

This 36-seat Japanese restaurant is set to occupy the ground floor of the Wynwood's artsy Cynergi lofts building. It brings together the culinary genius of Chef Shuji Hiyakawa and the hospitality expertise of restaurateur/art dealer Alvaro Perez Miranda. While the former has the success of the Wabi Sabi by Shuji (5-star rated on Yelp) to his credit, the latter has the former Upper Eastside Miami fave Vagabond Restaurant & Bar under his belt. 
At Hiyakawa, guests can expect a broad range of Japanese delicacies, from soups (shirumono) to appetizers (zensai), deep-fried dishes (agemono) to grilled or pan-fried (yakimono), along with crowd-pleasing sushi. A great selection of sake, beer, and wine will be made available to wash down these treats. The restaurant is also set to feature an omakase menu with an ever-changing progression of chef's specials in each category.


---

See a restaurant you're tempted to try? Know of another great new Miami restaurant opening soon? Share your thoughts with us in the comments below.


Share your thoughts with us
Sign up now
Get news and updates delivered to your inbox