5 Things You Need to Know Before Buying Your First Condo
Oct 15, 2018 October 15, 2018
Miami's impressive beaches and world-class art galleries attract visitors from all over the world, but most visitors overlook the vibrant community calling these sun-faded streets home. There's a lot to love about living in Miami, and once you've decided to stick around, you might be ready to buy a piece of property to call your own.
If this will be your first condo purchase, navigating the Miami real estate market can seem intimidating. Or you might already know what neighborhood you love and just need to navigate the buying process. Either way, to prepare you mentally and financially for your big purchase, here are five things you should know before making the leap from renting to buying.

1. You're married to your new condo for five years.
To see the financial benefits of buying a condo you typically want to own it for five years. If you're already planning to move sooner than that, then you have two choices: lease it until it's a sound investment, or just don't buy it to begin with. It may sound harsh, but it's more about assessing your own financial stability and accounting for the reality of the Miami real estate market. On average, Miami real estate values have done very well historically, but don't expect your property value to rise every year—the market runs in cycles and five years is a good rule of thumb.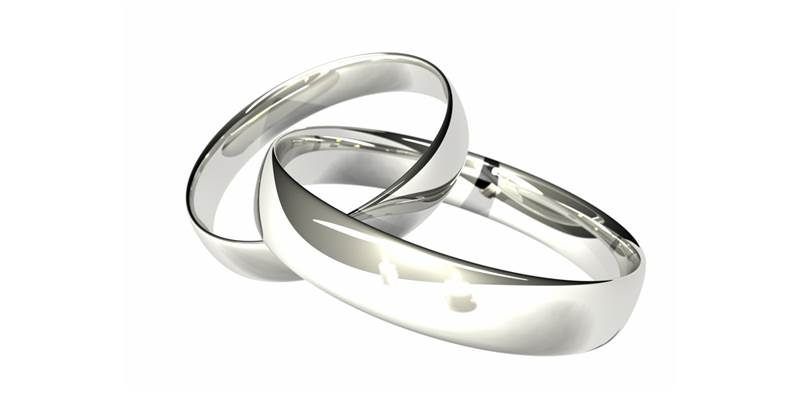 2. Know your deal breakers.
Identify your deal breakers and not just a "would be nice to have" list. For a tried-and-tested way to assess your priorities, consider what will make you smile when you come home every night. Is it having more square footage, or a gorgeous water view? Perhaps you're a social create and prioritize walking to your favorite coffee shop? Forget the technical details and figure out what is important to you. By deciding now, you'll enter your condo search with a clear idea of what your new condo needs to feel like home.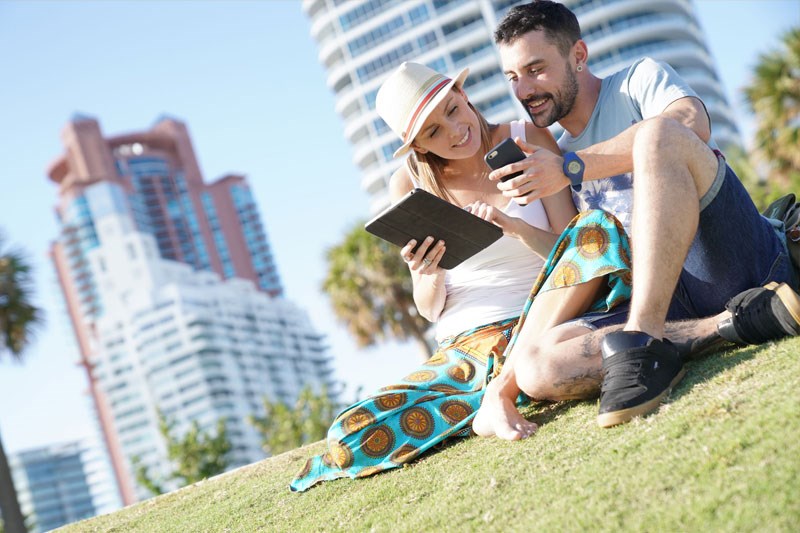 3. You'll have a few more monthly and one-off expenses.
When upgrading to your first condo, you're going to spend a bit more than just mortgage and utilities every month. New condo owners must budget for: property taxes, homeowners' association fees, and condo maintenance, too.
Those are the fixed, regular expenses—you also need a six-month financial cushion to account for all of those extra things that will make your new condo feel like home. This includes any new furniture and home decor, painting the walls, and generally settling into your new pad. When budgeting for a condo you can afford, account for how your cash flow will support some of those additional expenses.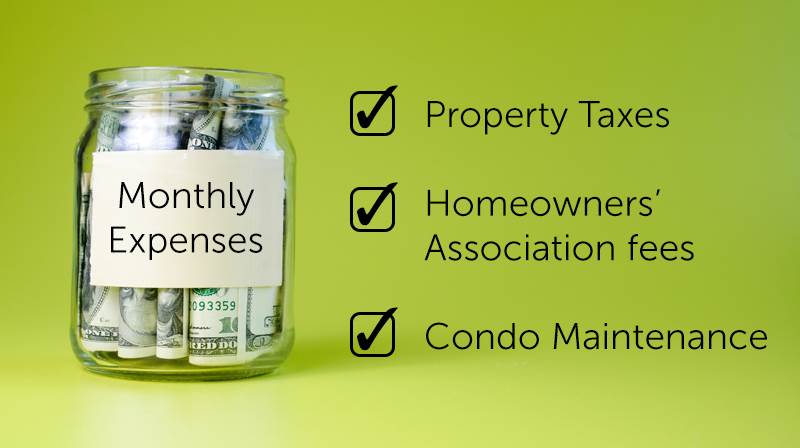 4. It's your job to know your finances.
Work on your personal finances long before you decide to shop for a condo. Practically, this means ensuring that your credit score is up to par since this affects your interest rate and down payment options. And since condos require a downpayment of between three and 20 percent (right now you can get into most condos with 10% down or less), you need that money in savings before beginning your condo search.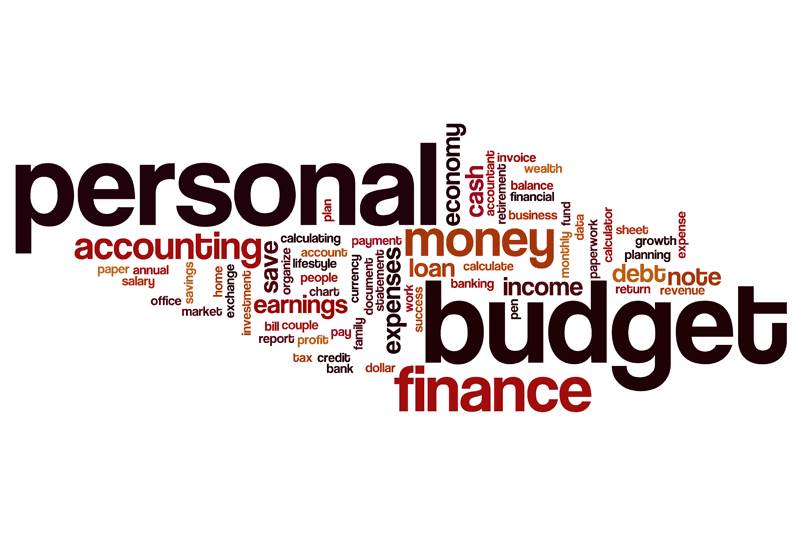 5. The right support makes all the difference.
Preparing for your condo purchase comes with a raft of decisions—when to buy, which lender is best, and can you trust your realtor? Don't cut corners here! If the people helping you navigate this process don't thoroughly know their business, hire someone else. This isn't the time to use your friend's cousin who's just getting started in real estate or lending. Seasoned realtors and lenders know the local market and help narrow your search to buildings that match both your financial and lifestyle goals (i.e., buildings where you can afford the downpayment and condo association fees located in a neighborhood you'll enjoy).
And since lending options differ for single family homes and condos, work with a lender that knows the Miami market specifically and offers flexible loan programs for condos — especially condos that might not conform to typical loan requirements. With the right lender, you can get prequalified and understand how much condo you can realistically afford. Bypass Miami's long list of fly-by-night professionals here one day and gone the next. By doing business with dedicated professionals, you create a strong team with comprehensive knowledge that will help you make the right decisions.
By taking the time to give yourself clarity, direction and a strong team, you will make the right moves and be moved into your own little castle soon enough.
Share your thoughts with us
Sign up now
Get news and updates delivered to your inbox