80 Percent of Units Under Contract for the Porsche Design Tower
Aug 13, 2014 August 13, 2014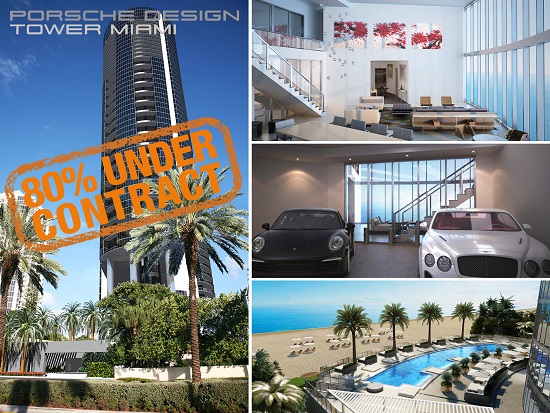 Dezer Development has 80% of their luxurious Porsche Design Tower units in Sunny Isles already under contract.
Sources have reported $624 million in sales for the 60-story, 132 unit tower. The residences at the 18555 Collins Avenue site start at around 4,800 and go up to 17,000 square-feet of space.
The remaining units that are not under contract are priced starting at $4.8 million, going all the way up to $32.5 million.
Dezer received a $214 million loan for the construction of the Porsche Design Tower project from Wells Fargo in September.
The financing Dezer was given is the largest post-recession loan for a condo project in South Florida. In agreement with its name, Dezer teamed up with the Porsche luxury brand for the tower, and named it accordingly.
Source: therealdeal.com
Photo credit: Porsche Design - porsche-design.com,
Share your thoughts with us
Sign up now
Get news and updates delivered to your inbox