9 Damn Good Recipes from Miami Restaurants to Make at Home
May 05, 2020 May 05, 2020
You've watched so many cooking shows now while socially distancing, isolating, and trying to keep yourself and your family sane, maybe it's time to take your cooking skills to the next level. And we mean "Best Miami Restaurants" next level. Push aside the endless pizza, hamburgers and mashed potatoes. Because even though plenty of Miami restaurants are offering takeout and delivery during lockdown, nothing beats the satisfaction of recreating your favorite dishes, in your own kitchen – especially if you get them right the first time!
So, if you're up for the challenge, we've got the recipes to best-sellers from some of Miami's most cherished kitchens. Yes, these chefs were generous enough to share their secrets for some easy-to-cook to you-need-skills kind of dishes to take on that do-it-yourself attitude in your home test kitchen. So get ready, roll up your sleeves, don that apron, and whip out your inner Top Chef as these are nine damn good recipes from favorite Miami restaurants to try at home right now.


Breakfast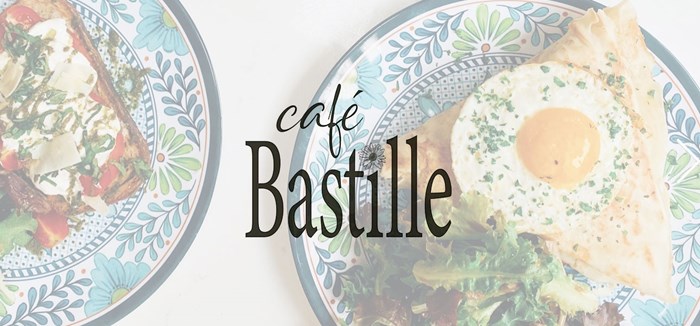 French Toast – A fancy pick-me-up for breakfast, brunch, or an evening snack, straight from your very French, Downtown Miami cafe. Don't forget with your choice of bubbly and your favorite berries. Serves 4.
Ingredients
1. Batter
1 cup whole milk

1/2 cup heavy cream

4 beaten eggs

1/4 cup sugar

1 tsp cinnamon

1/2 tsp nutmeg
2. Toast and Topping
1 brioche loaf

Berries (or other fruit)

Maple syrup (or another favorite sauce)

Powdered sugar
DIY
Mix all dry batter ingredients together (sugar, cinnamon, nutmeg)

Whisk remaining batter ingredients together (milk, heavy cream, eggs)

Blend both dry and wet batter mixtures together slowly, set aside

Cut brioche loaf into 1-inch slices, dip each slice into the batter mix

Cook in a hot pan with butter until dark honey-colored on both sides

Top with sliced fruit of choice, powdered sugar, and maple or other syrup
---
Best served with berries, chocolate syrup, or even bacon bits plus a chilled glass of juice

Lunch/Dinner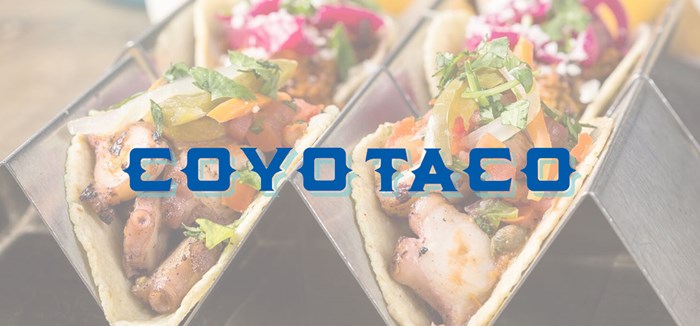 Chilaquiles con huevos - Leave to this creative Wynwood (Brickell and Coral Gables, too) taco joint to come up with an easy-to-make alternative to crispy tacos; little chefs can join in to help, too. Serves 4.
Ingredients
8 eggs (scrambled or sunny side up)

8 oz of tortilla chips

12 oz jar of salsa verde

4 oz of Mexican crema or sour cream

16 oz grated cheese (white cheddar or Monterey Jack)

8 oz refried black beans

4 oz pico de gallo

Guacamole (optional)

4 tbsp cotija cheese

Chopped cilantro to sprinkle a pinch on each serving
DIY
Add chips, salsa, sour cream, and half the grated cheese into a large bowl

Toss until all chips are evenly coated with the sauce, cream, and cheese mix

Place mixture in a large baking dish, top with remaining cheese

Bake in a 350-degree preheated oven for 15 minutes, or until cheese is fully melted and chips lightly browned

Place spoonful of warm black beans in the center of each serving bowl

Add a layer of chilaquiles to each

Top with eggs and spoonful of sour cream

Add a sprinkling of cotija cheese and pico de gallo

Garnish with cilantro

Top off with sliced avocado or guacamole (optional)
---
Best served with cooked chorizo, shredded chicken, or browned ground beef for a filling meal.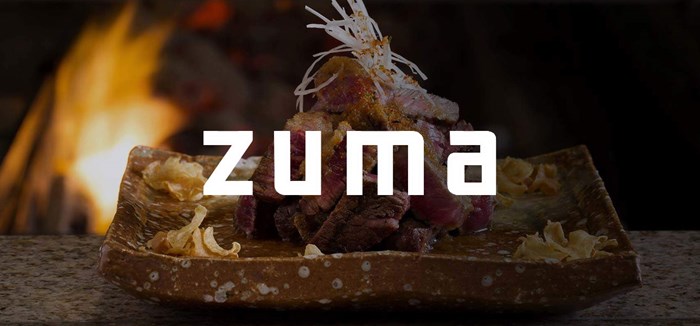 Grilled Sake Glazed Chicken Wings - An easy and soulful Asian treat for so-called adults that's one of the most-ordered dishes from Downtown Miami's most-coveted restaurants. 
Ingredients
Medium-sized chicken wings (flats only)

Bamboo skewers (presoaked in water for 5 min.)

Sake

Mirin

Kosher salt

Maldon sea salt

Lime
DIY
Cut off quarter-inch of wing ends to slightly reveal bone (optional to reduce cooking time and make easy to eat)

Skewer the chicken, piercing between bone and skin – place only two wings per skewer, keep a separation of an inch-and-a-half

Rub/spray generous amount of sake on skewered wings

Season both sides of chicken with a generous amount of salt

Place chicken skin-side down on elevated rack above grill or grill pan

Cook on medium-high heat

Cook skin-side down until crispy and slightly blistered (approx. 6-7 minutes)

Flip meat-side down, cook for additional 4-5 minutes

Spray both sides with mirin, cook until golden brown, crispy and blistered (approx. 1 minute) – little charing acceptable

Serve with a squeeze of lime juice and a sprinkling of sea salt to taste
---
Best served with a side of Sake for that extra kick

Scallops with Aji Amarillo Potatoes and Huacatay BBQ - A fine reminder of what nights out on the town used to look like, bayside view and all on the Venetian Islands; gathering ingredients could be challenging.
Serves 3-4.
Ingredients
1. Aji Amarillo Potatoes
6 Yukon gold potatoes (about 2lbs)

3 tbsp aji amarillo paste

1/2 lb butter

1 tsp salt
2. Huacatay BBQ
2/3 cup huacatay paste

1-1/2 cup agave

5 tbsp rice vinegar

1 tsp salt

1 tbsp squid ink
3. Scallops
12-14 scallops

1-2 tbsp grapeseed oil

Salt and white pepper to taste
DIY
Peel and boil potatoes until soft

Blend together aji amarillo paste, butter, and salt in a food processor

Drain cooked potatoes, push through sieve or ricer to puree

Fold together pureed potatoes and paste from the food processor

Blend all huacatay barbecue ingredients on high, set aside

Pat dry raw scallops on a towel

Place a sauté pan on medium-high heat

Add grapeseed oil to the hot pan, wait for smoke to rise

Season scallops with salt and white pepper, place carefully in heated oil

Sear scallops until golden brown on both sides (around 2 minutes per side)

Serve with mashed potatoes and barbecue sauce
---
Best served with Chardonnay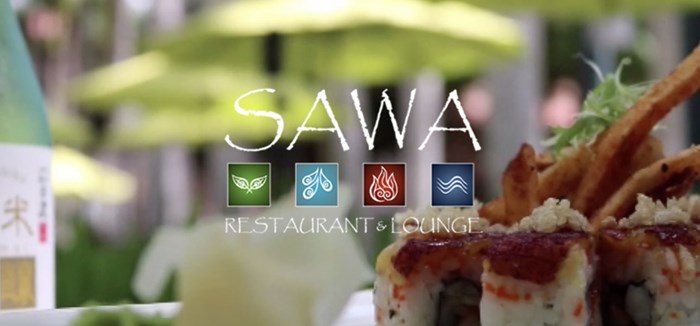 Seafood Risotto – An easy-to-follow recipe for a rich, Italian crowd-pleaser from this Coral Gables restaurant blending Japanese and Mediterranean cuisines. Serves 2.
Ingredients
2 1/2 cup vegetable stock

2 tbsp unsalted butter

1 small onion, minced (about 1/2 cup)

1 cup Arborio rice

1/2 cup dry white wine

6 extra jumbo shrimp (size 16/20), cleaned and deveined

4 oz calamari, cleaned and cut into thin rings

1 Maine lobster tail (8 oz)

1/2 cup plum tomatoes, peeled, crushed, and seeded

1/2 cup fresh flat-leaf parsley, chopped

1/2 tsp garlic, chopped

4 oz olive oil

1/2 cup freshly grated Parmigiano-Reggiano

1 tbsp salt and freshly ground black pepper
DYI
Warm vegetable stock over medium heat in small saucepan

Warm olive oil in a large saucepan over low heat

Add onions to large saucepan and sauté

Stir occasionally to allow onions to sweat for around 5 minutes

Add rice to large saucepan and stir 5 minutes

Wait for rice and onions to turn translucent, do not let them turn any darker

Add wine and cook till fully absorbed

Add 3/4 cup of vegetable stock to large saucepan and simmer

Cook rice until al dente, keep stirring occasionally (approx. 10-12 minutes) - if rice is too hard, add more vegetable stock

Add garlic, shrimp, calamari, lobster, tomatoes, salt, and pepper to al dente rice

Continue stirring occasionally until seafood is cooked (approx. 5-7 minutes)

Remove risotto from heat

Add Parmigiano-Reggiano and butter

Stir well to release starches until creamy

Garnish with chopped parsley

Serve immediately
---
Best served with a side of garlic bread, baked asparagus or crunchy salad and a pairing of Sauvignon Blanc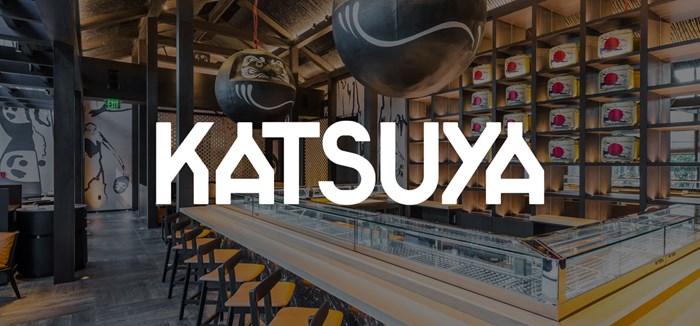 Crispy Brussels Sprouts - A healthy, Asian delicacy packed with protein and other nutrients from this Brickell favorite.
Ingredients
3 oz Brussels sprouts (could use frozen)

9 oz mirin sauce

7.5 oz sake

9 oz soy sauce

3.5 oz sugar

4 oz balsamic vinegar

Shaved almonds

Scallions
DYI
Cut out the core of Brussels, deep fry until dark golden brown

Combine balsamic vinegar, sugar, sake, mirin and soy sauce over heat until sugar is dissolved to make a balsamic vinegar reduction – leftover reduction can last a month in the refrigerator

Place fried sprouts in a mixing bowl, toss with an ounce of balsamic vinegar reduction

Serve with a topping of almonds, chopped scallions, and additional balsamic vinegar reduction to taste
---
Best served with a dry riesling or sake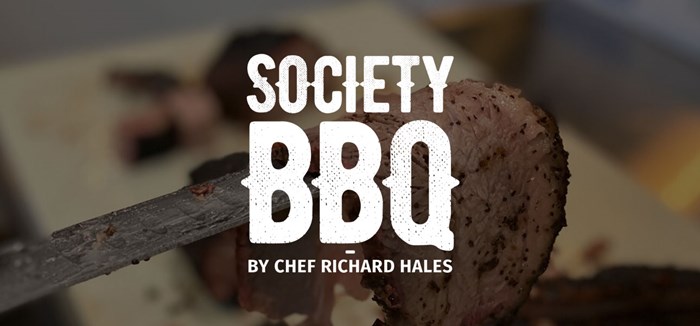 Plant-based Beyond Beef Burnt Ends – A low-cholesterol, vegetarian delight rich in iron and protein.
Ingredients
1 package frozen Beyond Beef ground "meat"

Store-bought Kansas City barbecue sauce

1 oz kosher salt

1 oz coarse ground black pepper

1/2 oz smoked paprika

1 oz brown sugar
Method
Combine kosher salt, pepper, and paprika in a bowl to make spice mix, set aside

Make 16 one-ounce nuggets from Beyond Beef and place on a sheet tray for burnt ends

Sprinkle spice mix liberally, brown sugar, and store-bought KC BBQ sauce on nuggets

Preheat oven to 300 degrees or if using smoker, heat to 285 degrees with oak wood

Cook burnt ends for 30-35 minutes or until tender and fully cooked

Transfer to serving dish, serve with onions and pickles
---
Best served with a Cabernet Sauvignon

Dessert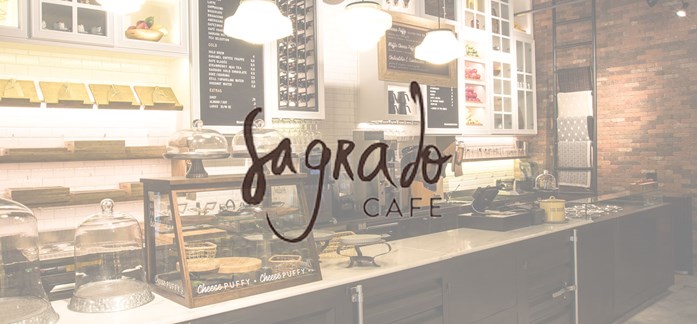 Brazilian Fudge Balls or Brigadeiro - From the Brazilian cafe in Downtown Miami comes an easy to recreate, three-ingredient, bite-sized delicacy that gets those little chefs to join in the fun, too. Makes two dozen balls.
Ingredients
1 14 oz can of sweetened condensed milk

4 tbsp cocoa powder, sifted

2 tbsp butter, plus some extra for rolling balls

Pinch of salt

Chocolate sprinkles (or any other flavor of sprinkles)
Prep time: 30 minutes 
Method
Combine sweetened condensed milk, cocoa powder, salt, and butter in a small saucepan, heat over medium-low flame

Stir constantly to prevent burning

Cook mixture until thickened – run wooden spoon or spatula through the middle of mixture to check consistency, should take a while to move through

Take mixture off the heat once desired consistency is reached, let cool at room temperature

Place sprinkles on a plate or in a bowl

Grease hands with butter, take half a tablespoon of cooled-off mixture and roll into balls – balls can be rolled to desired shape and size, bigger or smaller than suggested size

Coat brigadeiro balls with sprinkles of choice by rolling through

Serve on platter
---
Best served in paper or foil candy cups for that professional touch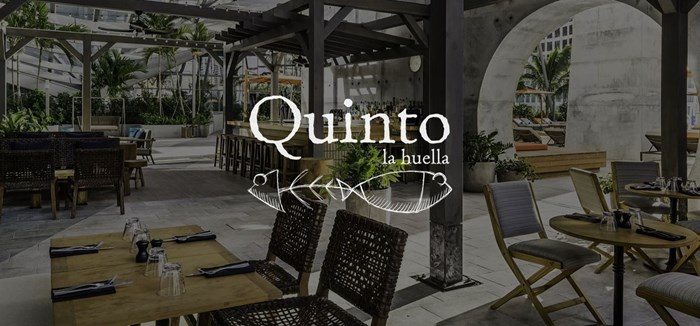 Volcan Dulce de Leche – Another easy-to-cook, four-ingredient, delectable craving-buster from Brickell's East Miami hotel.
Ingredients
1 egg

2 yolks

400 gr of Dulce de leche

2 tbs flour
Method
Beat egg with yolks to double the volume

Add dulce de leche and mix well

Add flour 1 tbsp at a time, beating until smooth and perfectly blended

Coat six, 100 ml custard or muffin molds evenly with butter and flour

Fill coated molds with dulce de leche mixture – do not fill to top

Preheat oven to 200 degrees

Place molds on baking tray and cook 8-10 minutes

Take molds out of the oven to see if cooked – surface should be soft to touch and easily detachable from the edges

Unmold on serving plate to serve
---
Best served with banana ice cream and fresh fruit


On a side note, if none of these recipes work out for you, don't fret! Simply pick up the phone or car keys and get down to one of these restaurants, since most of them are open for delivery and/or takeout. 


---
Share your thoughts with us
Sign up now
Get news and updates delivered to your inbox