9 Famous Miami Architects You Have to Know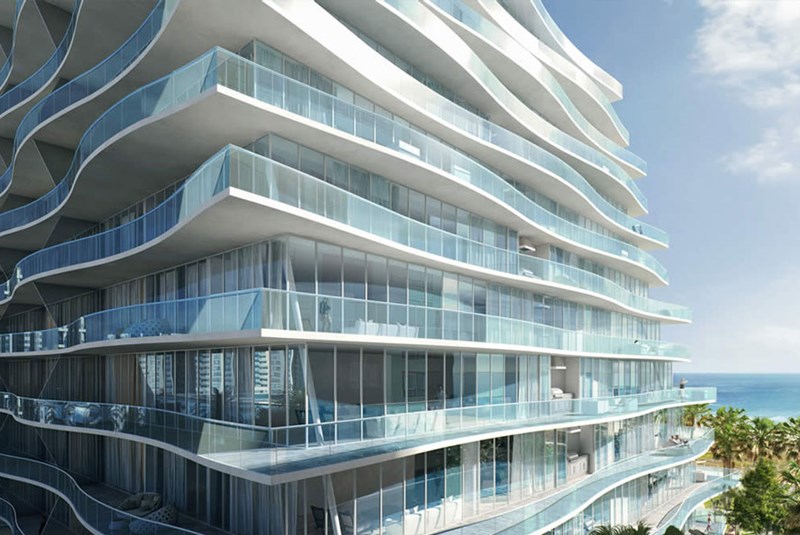 Oct 12, 2023 October 12, 2023
In the era of "starchitects," Miami has been leading architecture for decades. From tropical pink bungalows to streamlined modern marvels and mind-bending skyscraper designs, every year tourists and architecture lovers alike flock here to marvel, and even live in, the Magic City's eclectic subtropical architecture.
But all of the amazing buildings in Miami were designed by someone. So, who are the famous Miami architects we talk about? And, most importantly, do you want to live in one of their architectural gems? 

Read on to learn more about Miami's ongoing love affair with the discipline and some of the architects who have made the city's skyline so damn cool. They span multiple decades and offer a glimpse into all the different styles of architecture Miami is known for; from ArtDeco to Mediterranean Revival and MiMo (Miami Modernism), there is something for everyone.

— The Legends of Miami Architecture


Francis Burrall Hoffman and Paul Chalfin 
One of Miami's oldest and most famous architectural landmarks is the breathtaking Villa Vizcaya, built in 1914 as the summer home of then-millionaire tycoon James Deering. Deering hired painter, curator, and art historian Paul Chaflin to help him envision the estate in grand Italian style and architect Francis Burrall Hoffman carried out the plan. A Mediterranean-style palace on Biscayne Bay, complete with baroque flourishes, formal European gardens, grottos, and a vast statuary collection, Vizcaya remains one of Miami's most beloved historic landmarks that you can visit and support.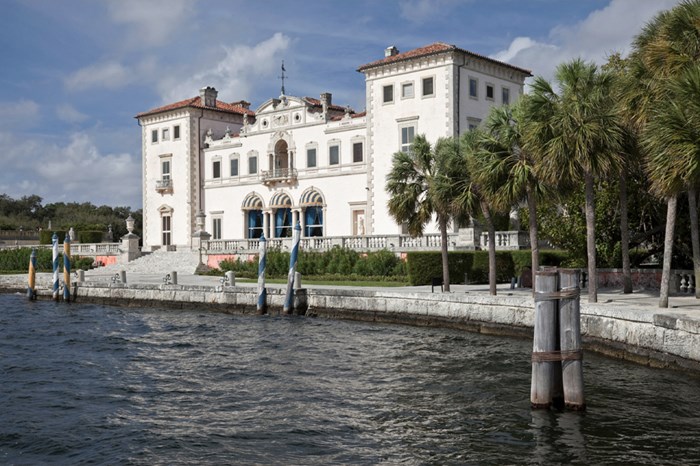 Schultze & Weaver
If you've been to Miami, you've probably driven by the famed Freedom Tower on Biscayne Boulevard. This National Historic Landmark, along with many others in South Florida, was designed by Schultze & Weaver, an architectural firm founded in New York City in 1921 by Leonard Schultze and S. Fullerton Weaver. Together, these two left their design imprint across all of South Florida. The prestigious The Breakers, a luxury resort in Palm Beach, and the glorious Biltmore Hotel in Coral Gables are another few unmissable landmarks from the duo that are still standing.
Built in 1925, Miami's Freedom Tower, modeled after the Giralda Cathedral Bell Tower in Seville, Spain, was converted into a processing center for Cuban exiles in the '60s, earning its Freedom Tower name. During the last few years, it had been home to the flagship Museum of Art and Design (MOAD) but it was recently closed to undergo a $25 million renovation, which is expected to last two years.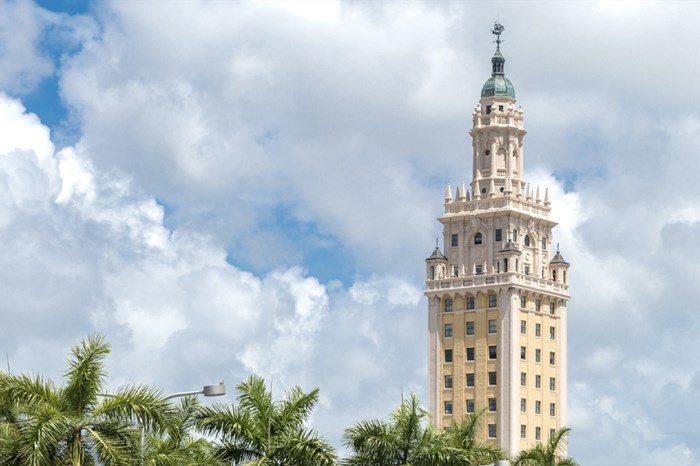 Henry Hohauser and Lawrence Murray Dixon
If you love all the Art Deco architecture in Miami Beach, thank Henry Hohauser and L. Murray Dixon, two of the major forces behind all those fabulous South Beach hotels. The two dominated the local architectural scene during the 1930s, popularizing the Art Deco look and curvilinear design that was all the rage in Europe at that time. While both built careers in New York, their greatest legacy and lasting impact was left in Miami. Among their many hotels are the Colony, the Edison, Park Central, the Essex House, the Cardozo, the Tides, the Marlin, the Raleigh, SLS South Beach, the Betsy Ross, the Ritz Plaza, and the Temple House, which you can still see today if you stroll along Miami Beach.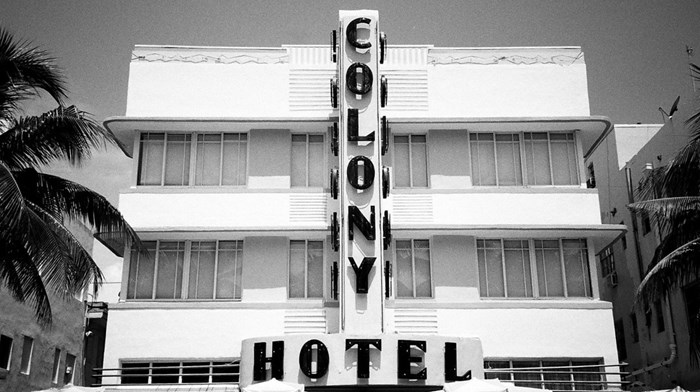 Morris Lapidus
If any one architect embodies the spirit of Miami, it's the over-the-top Ukrainian immigrant Morris Lapidus, whose neo-baroque, modern hotels (many of which are now condos) had all eyes on Miami Beach during the 1950s and '60s. Including such jewels as the Fontainebleau, Eden Roc, and the Deauville Beach Resort, Lapidus' architectural designs came to symbolize Miami's golden era of glamour.
Throughout his 50-year career, Lapidus designed 1,200 buildings, including 250 hotels and the Lincoln Road pedestrian walk in South Beach. A true Miami Beach architect if you will, he contributed greatly and influenced the Miami Modern (MIMO) movement. While snubbed by the mainstream American architectural establishment for much of his career, his vast portfolio includes projects around the world like The Americana of New York Hotel, now the Sheraton New York Times Square Hotel; the Americana of San Juan Hotel, now the InterContinental San Juan; and the Portman Square Hotel in London.
Current Condos: Many of Lapidus' residential tower buildings are beautifully maintained in Miami. If you're interested in a property in one of Lapidus' elegant Mid-century Modern structures, check out: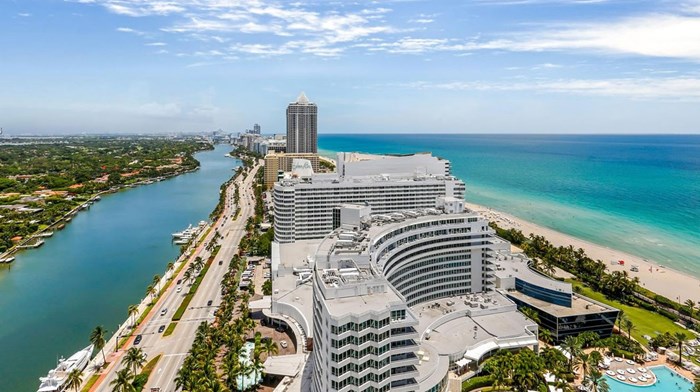 — Miami Starchitects Today


Arquitectonica
Perhaps the most influential local Miami architecture firm in recent years and one of the top architecture firms in Florida, Arquitectonica was co-founded by Laurinda Hope Spear and Bernardo Fort-Brescia in 1977. The firm (including other Arquitectonica co-founders and architectural influencers Liz Plater-Zyberk, Andrés Duany, and Hervin Romney) completed its first major project, the iconic Atlantis condo in Brickell in 1982, which was featured in the opening credits of the TV series Miami Vice and many other movies.
Known as Miami architecture royalty, Arquitectonica, now led by Fort-Brescia and Spear, blends surreal modernist abstraction with nods to Miami's rich Latin American influence. They have designed several major Miami projects that keep defining the city's contemporary architectural landscape, including Brickell City Centre. In 2017, Rizzoli published Arquitectonica, a 400-page vividly illustrated book written by critic Alastair Gordon celebrating the firm's 40th anniversary and its architectural legacy in Miami. 
Current Condos: Arquitectonica has designed dozens of projects in Miami, including many of Miami's best residential condo towers. If you're architecturally obsessed and would love to live in one of their buildings, check this (brief) list out:
If you're interested in brand-new, pre-construction projects by the firm, consider checking out Five Park in South Beach, Baccarat Residences in Brickell, Onda Residences in Bay Harbor Islands, or Natiivo in Downtown Miami, among others.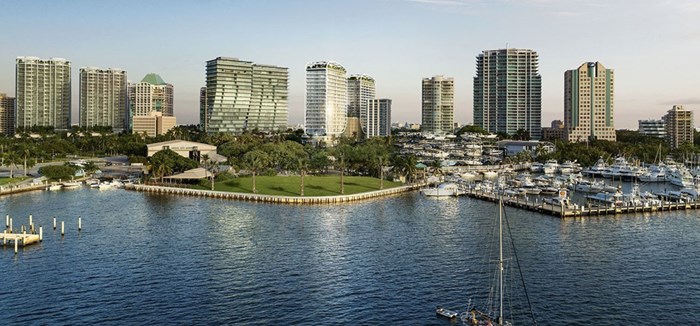 Kobi Karp
Kobi Karp, another Miami architectural icon, is an Israeli immigrant and Miami resident who's inspired by Miami's legacy of architectural freedom and diversity. Among his exciting new projects are the transformation of the iconic Nikki Beach in South Beach and the boutique condos on Indian Creek Residences and Yacht Club in Bay Harbor Islands. Considered one of the top Miami architects, his work also extends far beyond Miami, with projects all over the world, including South Africa, Mexico, the U.A.E., Honduras, Saudi Arabia, and Pakistan to name a few.
Current Condos: There are numerous Kobi Karp luxury residential condos in Miami, including:
If you're interested in investing in one of his pre-construction projects, you can consider Indian Creek Residences and Yacht Club or La Maré in Bay Harbor Islands, Cove Miami in Edgewater, and Legacy Worldcenter in Downtown Miami.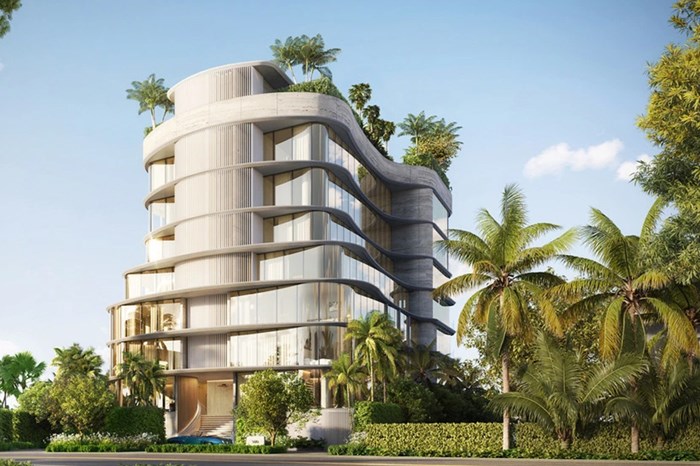 Revuelta Architecture 
Often Miami-developer Ugo Colombo's architectural partner, Revuelta Architecture International, led by Luis O. Revuelta, was founded in 1988. Since then, Revuelta has become one of the top Miami architecture firms, influencing the architectural landscape of the city. The firm's work with Colombo's CMC Group is known for sustainable designs that are both beautiful and harmonious with the unique South Florida ecosystem and tropical climate. Revuelta is also the mastermind behind the famed 321 Ocean building with Enrique Norten and the Faena District, including the Faena Residences with Foster + Partners.
Current Condos: Revuelta-designed condo buildings can be found all over Miami, and include:

Rene Gonzalez Architect
A local favorite, Rene Gonzalez is considered one of the best architects in Miami, known for simple, modernist designs that harmonize with the natural environment and are meant to be felt and experienced on a much smaller scale. Founded in 1977, the firm specializes in creations that make aesthetic statements and has won numerous recognitions from the American Institute of Architecture for their holistic designs, from museums to commercial buildings, residential properties, and hotels.
Among the firm's most celebrated Miami projects are the renovation of The Standard Hotel on the Venetian Isles and the sleek, sophisticated Cisneros Fontanals Art Foundation (CIFO). Gonzalez's sophisticated, boutique South Beach condominium project, Glass, completed in 2015, is considered one of Miami's most innovative works. Gonzalez is definitely a name to know.
Current Condos: Miami condo buildings designed by Rene Gonzalez include:
The highly acclaimed

Glass

at 120 Ocean Drive

The beautiful

Louver House

, at 311 Meridian Avenue, both in South Beach
If you're interested in investing in one of Gonzalez's projects, consider the ultra-exclusive, boutique condo offering at Surf Row located in Surfside, with just eight beachfront villas.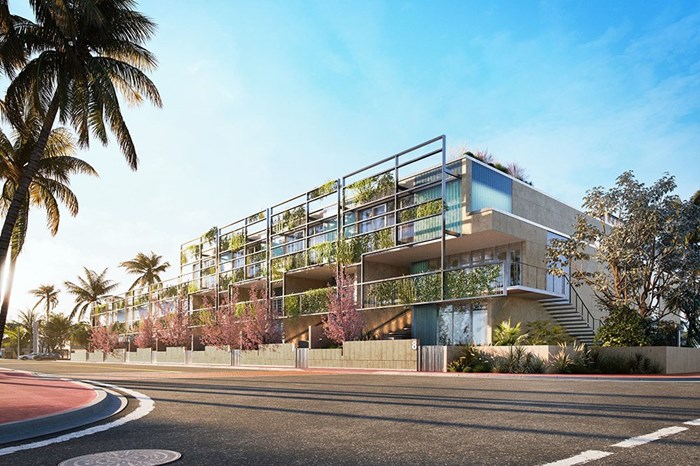 Max Strang
Among Miami's newest generation of starchitects is Max Strang, a home-grown Floridian whose designs are influenced by the Sarasota School of Architecture, a modernist architectural movement that developed in Sarasota, Florida during the 1950s. Despite working with such legends as late starchitect Zaha Hadid and SHoP Architects, he credits mid-century modern architect Gene Leedy, a Florida architect from the Sarasota School, as his greatest influence after growing up in a home designed by Leedy, and later working as an intern at his Central Florida office.
While many of Strang's projects are private residences, he designed The Fairchild in Coconut Grove, his first condominium project. He is known for structures that embrace the Florida climate, including waterfront homes designed to weather rising sea levels. In 2022, Strang and his firm won multiple AIA awards including Miami Architect of the Year and Miami Firm of the Year, consolidating his status as one of the best architects in Miami and Florida.
Current Condos: Strang's only residential condo project in Miami thus far is The Fairchild Coconut Grove, although we expect to see much more from this talented rising star in the near future.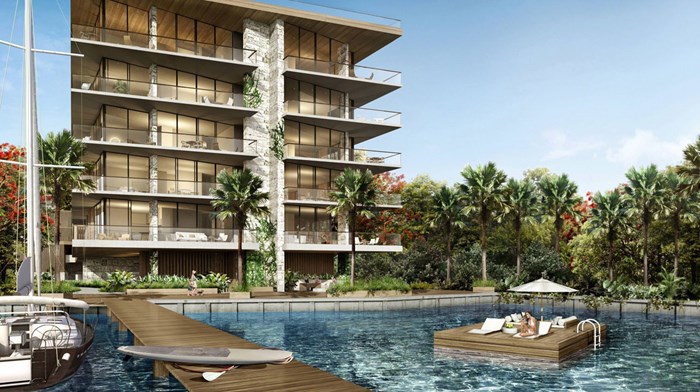 — What About Famous Female Miami Architects?
As has happened with most industries, architecture has traditionally been a male-dominated discipline, although that is starting to change. There have been a few very important female Miami architects whose work has been recently recognized as fundamental for the city. 
In 1918,

Marion Manley

became the second woman in Florida licensed to practice architecture. It was such a rare occurrence at the time that her license said "his" instead of "hers." Throughout her career, she mostly did residential projects around Miami and Coral Gables but

her most important work is on the University of Miami's Coral Gables campus

.

Laurinda Hope Spear

is one of the founders of Arquitectonica. She has worked as an architect and landscape architect,

even developing ArquitectonicaGEO

, which focuses on landscape architecture, master planning, and urban design.

Elizabeth Plater-Zyberk

is also a co-founder of Arquitectonica, now a professor at the University of Miami's School of Architecture, and a highly influential architect and urban planner. She has worked extensively on the New Urbanism movement, which focuses on creating highly walkable neighborhoods mixing commercial and residential uses, as well as services.

Rendering of The Ritz-Carlton Residences, Sunny Isles Beach by ArchitectonicaGEO

— Your Chance to Live in One of Miami's Iconic Buildings 
As a cultural melting pot that has attracted several waves of immigrants and out-of-town investors throughout its history, Miami's skyline has been marked by various architectural styles that make it one of the most interesting cities in the world. That is why amazing talent stays here and local stars emerge from every corner. Even some of the world's most prominent architects want to leave their mark in the Magic City, like Zaha Hadid, who some consider the most famous female architect to work in Miami, or I.M. Pei, who designed the famous stepped Miami Tower in Downtown Miami.


One Thousand Museum by Zaha Hadid





Just strolling from one neighborhood to another will give you a masterclass in architecture and now that you know these nine famous Miami architects, you surely won't miss their work. If you're interested in living in any of the projects mentioned in this post, reach out any time or stop by our Edgewater office today!
Share your thoughts with us
Sign up now
Get news and updates delivered to your inbox