A Guide to the Top 10 Condo Developers in Miami
Apr 07, 2020 April 07, 2020
Miami's condo-scape has evolved to be as colorful and diverse as its residents. You'll find world-class, ultra-luxury developments brimming with art and amenities to boutique mid-rises designed for exclusive living. These residential offerings are a major part of the reason, besides the great beaches, food, events, and weather, are why more and more people want to call Miami home every day. 
Transforming drastically over the past decade, Miami's residential landscape is now at par with major global cities such as New York, London, Hong Kong, Singapore, and Paris, and the Magic City is expected to continue to see an influx of ultra-wealthy individuals looking to have a foot planted in the Magic City. This report summarizing a 2019 New World Wealth review says so too, mentioning Miami as a top destination for migrating foreign high-net-worth (HNW) individuals, including Carl Icahn. And these are the top Miami real estate developers that have helped turn Magic City condos into a global commodity:


Table of Contents
Chairman/CEO/Co-Founder, Jorge M. Pérez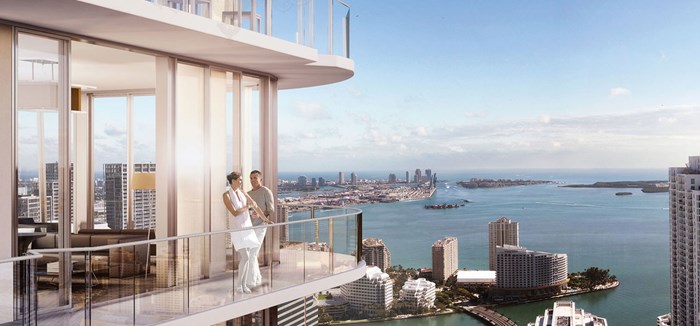 You've seen their ICON-ic condo landmarks in Brickell, Edgewater, and South Beach.
Perhaps the most well-known Miami developer, the Related Group was established in 1979 and has since become synonymous with luxury residential condo development in South Florida, as well as the developing Miami into a top-10 city by Related Group founder, Jorge Pérez. At the forefront of luxury condo development in Miami, the group boasts of having produced more than 60,000 units of luxury real estate. 
Always striving to deliver extraordinary designs and living environments poised for the new generation, Related is known to rope in starchitects, world-famous designers, and renowned artists such as Philippe Starck, Carlos Ott, Yabu Pushelberg, Piero Lissoni, and others to bring its spectacular visions of home to life.
The group's Chairman and CEO, Jorge Pérez, is known for his art collection – thanks to him, Miami now has PAMM (Pérez Art Museum Miami) – and his passion has now also found its way into his condo developments. From iconic sculptures like Pablo Atchugarry's monolithic black marble creation dominating Paraiso District's public park to commissioned works such as the 40,000 sq. ft. drip mural adorning the SLS Hotel and Residences' façade, art has become an integral part of the luxury condos developed by this Miami-based firm.
Besides Miami, the development company also has projects in Orlando, Tampa, Las Vegas, Atlanta, Texas, Arizona, Mexico, Argentina, Brazil, and Panama. Of late, the group has been looking to develop a César Pelli- or Rem Koolhaas-designed residential project in Brickell. 
New Condos Built: 2016 - Present:
Brickell:

Edgewater:

Other Miami:
Pre-construction Condos:
President, Gil Dezer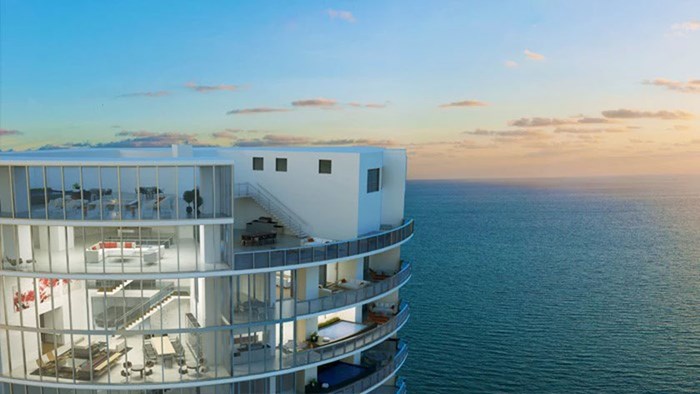 Known for their patented, future-forward automobile elevator called the 'Dezervator', this development company took the world of residential real estate by storm when it announced the construction of the first-of-its-kind Porsche Design Tower in 2011. The ultra-luxury tower is known for its unique, robotic-arm car parking that delivers residents and their cars straight up to their sky homes.
Founded in 1970, the Miami-based Dezer Development holds over 27 acres of oceanfront land in Sunny Isles Beach, and can be credited with the rebirth of the coastal neighborhood with its contribution of nine luxury condos. The Dezer brand is known to deliver resort-style living with innovative technology.
Also known for its brand collaborations, Dezer Development has so far delivered condos in partnership with President Trump's real estate organization, The Related Group, Porsche Design, sbe Lifestyle Hospitality, and Armani/Casa. The company further has holdings or a presence in Florida, Las Vegas and New York. It's currently in the process of materializing the tallest condo tower in Sunny Isles Beach at 743 feet above ground, after winning FAA approval for its Days Hotel site last December. 
New Condos Built: 2016 - Present
Pre-construction Condos:
President/Co-Founder, David Martin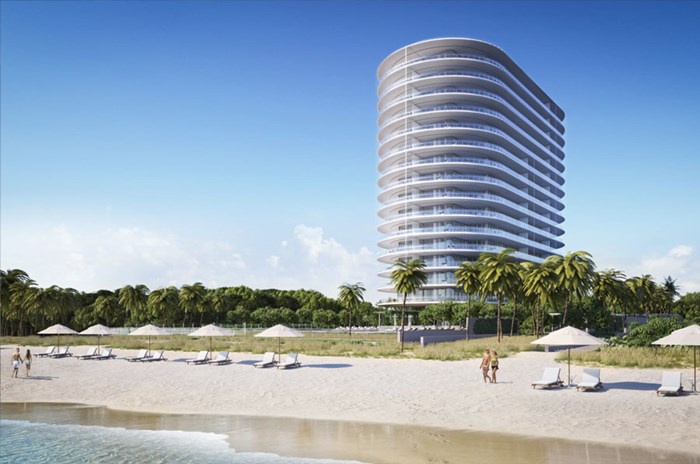 Fresh off the heels of completing the Renzo Piano-designed Eighty Seven Park in North Beach, Terra Group is in the process of bringing the elegantly nautical, European-style Mr. C Residences to town in Coconut Grove. Known for uniting dream teams for its condo projects, the highly acclaimed Terra Group has so far collaborated with the likes of Rem Koolhaas, Bjarke Ingels, West 8, Ruben and Isabel Toledo, RDAI, Chef Michael Schwartz, and Chad Oppenheim. 
Founded in 2001, the Miami-based firm focuses on integrating green spaces, renewable energy and transit connectivity through intelligent planning into its design-oriented living spaces, wherever possible. The Grove at Grand Bay is a stellar example with its LEED Gold Certification. (Read what makes it a green condo here.)
With a pan-Florida presence, the Terra Group has won several awards and accolades over the years, including 'Developer of the Year' by the American Institute of Architects, Miami Chapter, and 'Largest Residential Developer' by the South FL Business Journal. Even its President, David Martin was named 'Florida's Most Influential Business Leader of 2019' by Florida Trend. 
The group's current focus is to bring new developments to Coconut Grove and Miami Beach. 
New Condos Built: 2016 - Present
Pre-construction Condos:
Parent Company, Swire Pacific Limited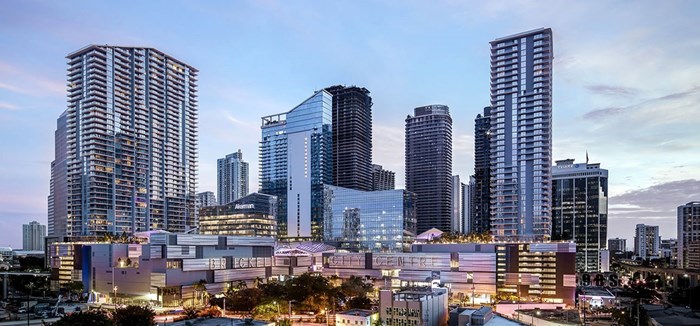 This Hong Kong-based development company is responsible for almost every condo building you see on Brickell Key – right from Brickell Key One to Asia. Building on that success, the group is also the mastermind behind Brickell's mixed-use landmark retail and residential success of Brickell City Centre - and is its largest development to date in Miami. 
Standing testimony to the design and sustainability practices of the global firm, both Reach and Rise are LEED Gold-certified condo buildings. In fact, Brickell City Centre also holds the accomplishment of being named one of the '9 Most Beautifully Designed Malls in the World' by Architectural Digest in 2017.
Established in 1972, Swire Properties ventured into Miami in 1980. Winner of several awards and accolades, it recently won the 'Business Leadership in Sustainability and Special Recognition: Better Places for People' award during the WorldGBC's Asia Pacific Leadership in Green Building Awards in 2018.
New Condos Built: 2016 - Present
Pre-construction Condos:
Founder/CEO, Michael Stern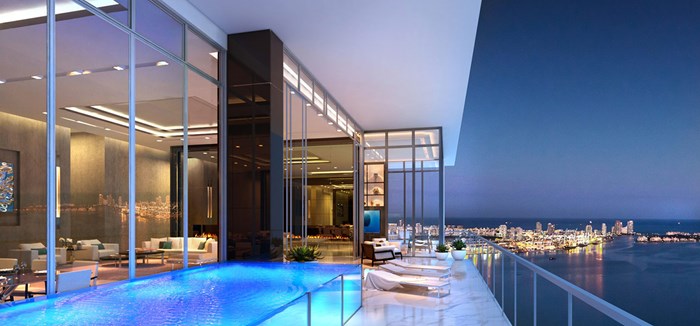 This New York-based firm has lately been hitting the headlines for its upcoming Jean Nouvel-designed condo development on the bay in South Beach off of West Avenue. Designed to be a reflection machine, Monad Terrace is known for featuring a naturally-filled central lagoon, an inspiring play of light captured by maximum glass exposure and curtain-like hanging gardens for enhanced privacy.
Established in 2002, the firm has projects in both New York and Miami, with a slightly stronger presence in the Northeast. The group's developments are built to raise the bar with exceptional living spaces that feature quality materials and superior attention to detail in both form and function.
Recently, Michael Stern announced plans to bring a 62-story, mixed-use tower to the western edge of Brickell, next to the Underline and Brickell Metrorail Station. The planned high-rise is expected to offer 1,000 luxury condos, 200 hotel rooms, 250,000 sq. ft. of office space, 60,000 sq. ft. of wellness and spa space, as well as 1,650 parking spots.
New Condos Built: 2016 - Present:
Pre-construction Condos:
Founder/President/CEO, Edgardo Defortuna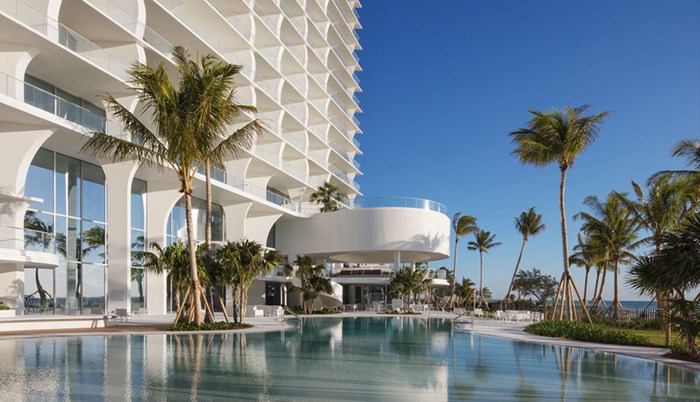 With Jade at Brickell Bay putting it on the luxury real estate map in Miami, the Fortune International Group is best known for its outstanding Jade line of residences, spread between Brickell and Sunny Isles Beach. So much so, the group's Jade Signature residences ended up winning 5 BASF awards in 2018, including 'Best of Show'. 
The prominent South Florida development firm boasts of working with a global roster of architects and designers, including Carlos Ott, Kravitz Design (led by Lenny Kravitz), Herzog & de Meuron, Michele Bonan or UN Studio, and Pierre Yves Rochon (PYR), among others. Its design philosophy is to deliver timeless projects that raise the bar in high-end real estate by surpassing all expectations. 
Started as a brokerage company in 1983, the group diversified into luxury real estate development in 1998. Setting new industry standards with each new development, the group has a global presence, including in London, Italy, Paraguay, Spain, France, South Africa, and the Caribbean. In 2018, the fully-integrated real estate organization won the Agent's Choice Award for 'Developer of the Year'. 
New Condos Built: 2016 - Present
Pre-construction Condos:
Founder/President/CEO, José Isaac Peres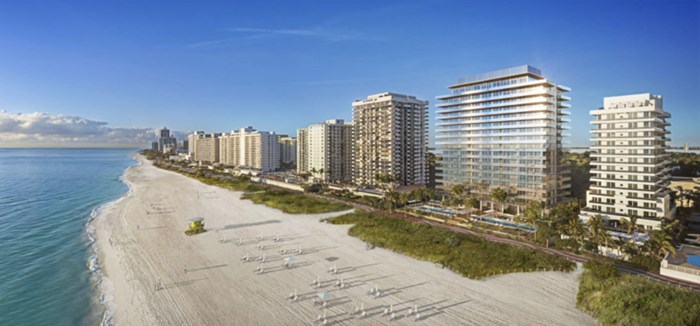 Known for developing the highly-acclaimed Il Villaggio beach-front residences and retail in the 90s, Multiplan REAM made its mark by energizing Ocean Drive near Lincoln Road before it was what it is today. The company is currently building 57 Ocean in Mid-beach, as well as launching sales of its upcoming, South Beach offering named Ocean Park.
Multiplan REAM is the Florida-based arm of one of the most respected South American development firms - the Multiplan Group. The group is the largest Brazilian retail real estate company, so much so, that it has become the first Brazilian real estate-focused enterprise to receive a global scale, investment-grade rating from S&P.
Operating with the mantra that "the secret of success is to have things well done," Multiplan has developed more than 35,000 condo units in more than 350 projects within Brazil and South Florida. Its high-end developments are designed with sustainability in mind. 
New Condos Built: 2016 - Present:
NA
Pre-construction Condos:
Trump Group
Co-Founders, Jules Trump & Eddie Trump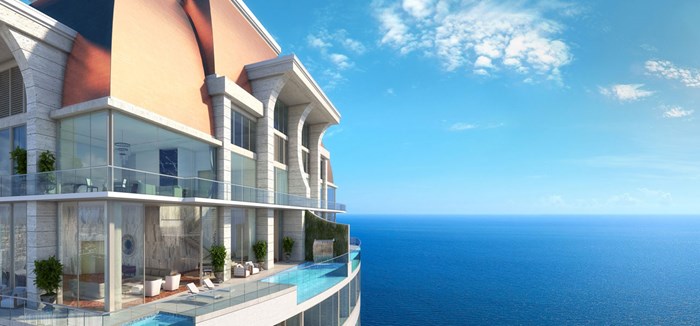 Known as the "other Trumps" (bearing no connection whatsoever to President Donald Trump's real estate holdings), the Trump Group has only sophisticated, ultra-luxury resort properties to its credit. The group's first project, the 80-acre luxury residential development of Williams Island in Aventura, successfully put its founding brothers on the real estate map in South Florida during the 80s. The legendary actress Sophia Loren, who later turned into their luxury advisor, was one of their first clients and residents. 
Striving for perfection, the group is known to uphold the highest levels of service standards. With a passion to build and deliver the world's finest residences, the group's Acqualina Resort has been listed as a Forbes Five-Star property and AAA Five-Diamond resort and spa. Besides Florida, this low-key Trump Group also has a presence in Israel. 
New Condos Built: 2016 - Present:
Pre-construction Condos:
Founder, Ugo Colombo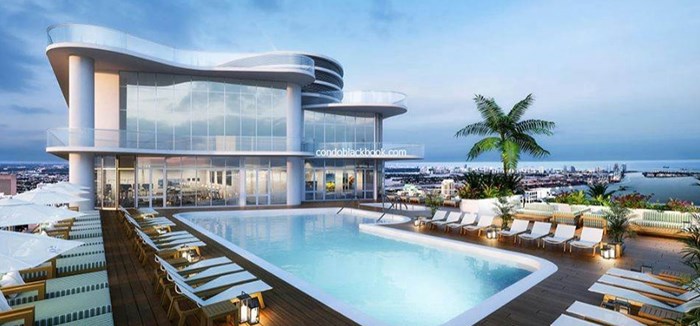 Known for bringing the first luxury condo towers to Brickell in the 90s – the Bristol Tower and Santa Maria – this put the CMC Group in the league of South Florida's premier developers. The Miami-based group was established in 1986, with the Epic Residences & Hotel being one of its most prominent developments, as well as the Grovenor House, a 166-unit luxury condominium project completed in 2006 in Coconut Grove, and Beach House 8, a luxury boutique condominium on Miami Beach.
The fully-integrated real estate company is driven by the pursuit of perfection and believes in doing only one or two projects at a time. This means that each and every one of their condo developments are built with extreme attention to detail, using only the finest of materials and tight quality control measures. Just last year, the group's founder Ugo Colombo was named one of the 'Power Leaders of Real Estate' by the South Florida Business Journal.
New Condos Built: 2016 - Present:
Pre-construction Condos:
Chairman and CEO, Vladislav Doronin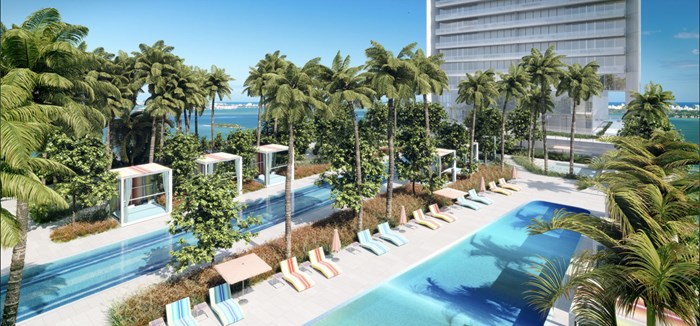 Although relatively new to the condo development scene in Miami, the OKO Group has quickly gained popularity with the announcement of its ambitious lineup of preconstruction projects. The Miami-based international real estate development group was established in 2015 and already has two luxury condo developments under construction in the city – Missoni Baia and Una Residences.
With the name OKO translating to eye, it's symbolic of the group's Chairman and CEO Vlad Doronin's vision for the company. The group prides itself on having built an enviable portfolio of some of the world's most prized real estate specimens, most of which come developed by its Russian-arm founded in 1993 - the Capital Group. Its Russian counterpart is also a leading real estate development firm and is credited with constructing some of Europe's tallest skyscrapers. The group also has a presence in Asia, besides Europe and the US.
OKO Group Founder Doronin not only chairs the Capital Group but also Aman – one of the world's most prominent resort brands. In fact, a joint venture between him and Access Industries' Len Blavatnik is already working on bringing an Aman-branded condo-hotel to Mid-Beach's oceanfront. 
New Condos Built: 2016 - Present:
Pre-construction Condos:
Share your thoughts with us
Sign up now
Get news and updates delivered to your inbox