A-Rod Builds New Luxury Home in Ponce Davis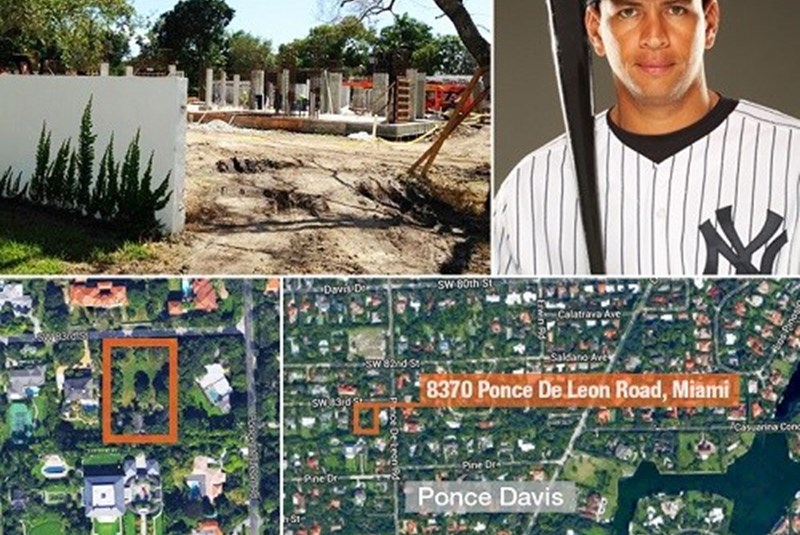 Nov 12, 2014 November 12, 2014 Alex Rodriguez, third baseman and shortstop for the New York Yankees baseball team, has built a new home in a high-end neighborhood.
Rodriguez, also known by his nickname A-Rod, is getting his own house in the Ponce Davis area. A trust in Rodriguez's name bought the property in 2013 for $2.7 million.
After his purchase, the Yankee's baseball star hired an architect to design the building, and it is now under construction on the site. Newport Property Construction is the contracting company, who also built A-Rod's home in North Bay Road.
His old property on North Bay Road sold for $30 million in 2013 as well. The sale gave A-Rod a $15 million profit after his purchase and renovations to it.
Source: curbed.com
Photo credit: House - curbed.com, A-Rod - sportsfanchronicles.com
Share your thoughts with us
Sign up now
Get news and updates delivered to your inbox