After Legal Battle Ends, Walmart Is Coming to Midtown
Dec 10, 2014 December 10, 2014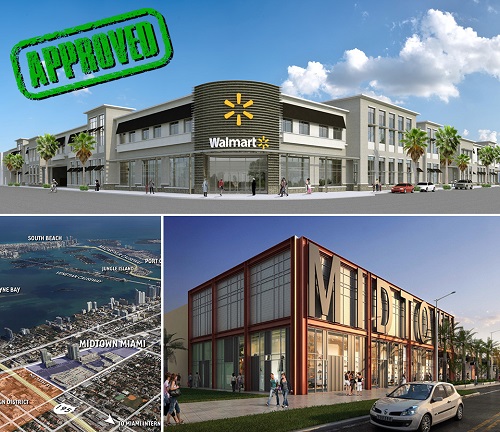 Walmart is proposing a superstore in Midtown Miami, but it has received much criticism from the local population.
Walmart plans on making a 203,000 square-foot store on North Miami Avenue. These plans are actively being opposed by area residents, some of whom have sued over it.
A group of Miami locals teamed up to sue the city for granting some changes to loading berths in the area. A three-judge panel ruled that the city was in the wrong, as only three berths are allowed, but they granted five for Walmart's use. The judges sent the issue back to the city for reconsideration.
Paul Savage, the attorney representing the Miami locals, believes that Walmart should start their permit process over from the start. However, City Attorney Victoria Mendez believes that Walmart is fine, they just need to resubmit the plans with three berths.
The plans were corrected and submitted on November 16, and they were approved November 20.
Savage said that the Miami locals might appeal the three-judge panel's decision.
Source: therealdeal.com
Photo credit: Renderings - thenextmiami.com, Midtown map - marthavelez.com
Share your thoughts with us
Sign up now
Get news and updates delivered to your inbox