Amazon Echo: How my 70-ish Parents Have Embraced Home Automation - Sort Of
Jun 18, 2017 June 18, 2017
Meet Alexa
For the uninitiated, Alexa is your in-home virtual assistant from Amazon. It is a voice-enabled service that comes with the wireless Amazon Echo range of smart speakers. Available in "echo", "dot" and "tap" variants, the intelligent speakers are always listening (once linked to a power source and internet). Simply say one of the wake words - Alexa, Echo or Computer – and get ready to welcome a life of convenience.
With Alexa, you can accomplish a range of tasks. Just say "Alexa", followed by your voice command and you can easily schedule your morning alarm, play your favorite song, dim the lights (for smart homes), call for an Uber and cook dinner (okay, not the last part yet, they might take a while to get there.) Nonetheless, Alexa is changing the way some homes -- and people -- function, for the better.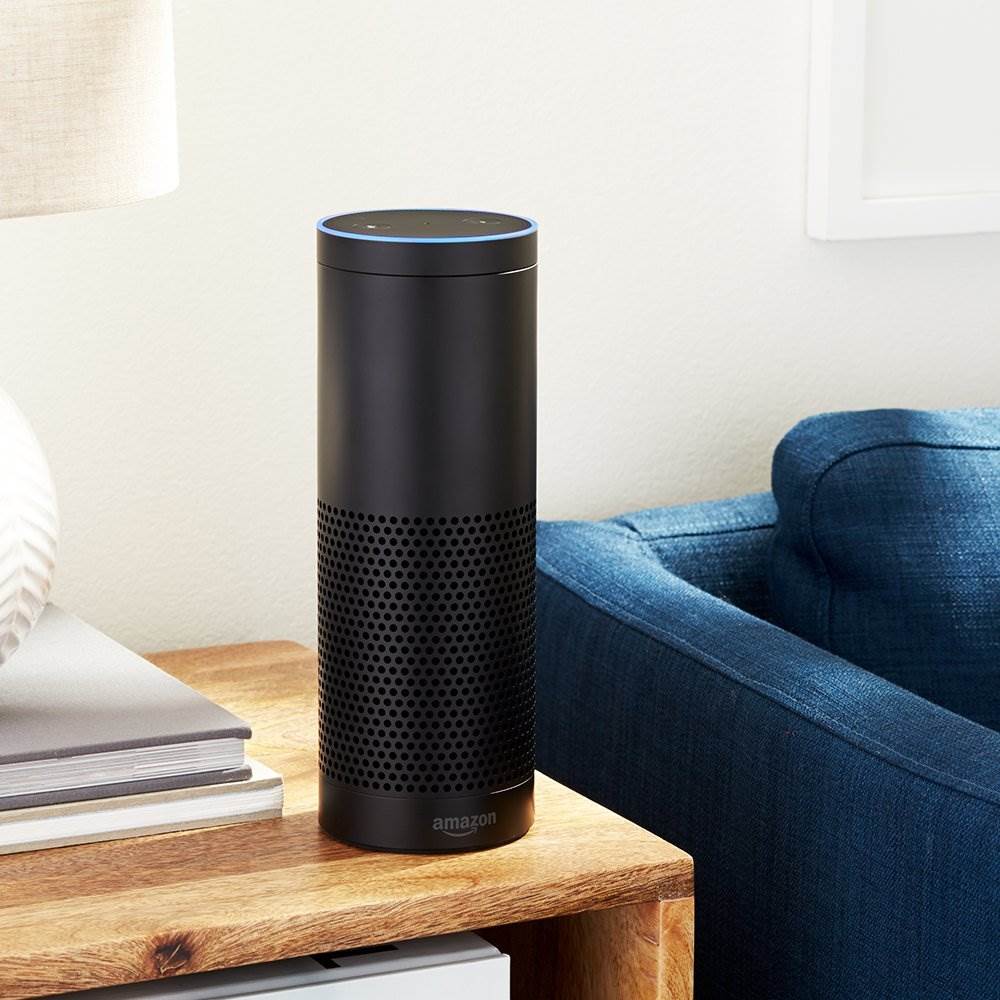 Photograph: Courtesy of Amazon - Amazon Echo device
 
Meet the Parents
My dad, Cyrus loves socializing, parties and telling jokes. My mom, Homa enjoys cooking and keeping up with Cyrus. Both are retired baby boomers, who spend their days in a waterfront condo in Miami's Biscayne Corridor.
 
How my parents use Alexa?
My parents have been using the Amazon Echo since my dad's birthday on Feb 2nd, 2017. So not too long. I had to set it up for my parents, but I am pretty sure they -- well, my mom -- could have figured it out on their own. It is not too complicated. Once set up, I could see Cyrus gravitate towards it more than Homa.
 
Today, Cyrus gets his news Flash Briefings several times a day from Alexa. He also loves listening to music, so Alexa fetches him his daily dose of Frank Sinatra and other classics.
Cyrus loves listening to jokes (and re-telling too). Although Alexa's sense of humor isn't as sharp as Cyrus', he does remember one particular joke from her that he likes to share. "So, why did the football coach shake the vending machine?" he asks. "Because he needed a quarterback", he chuckles.
 
For Homa, Alexa is a great assistant while cooking. She can listen to her favorite classics, as she whips up dinner. Also, "I don't need a separate timer now. It's much easier to call out the alarm on Alexa whenever I'm cooking to keep track", she says.
 
Both Homa and Cyrus love checking up on their daughter in DC. "We ask Alexa for the weather forecast in DC, as it can get pretty bad there. So, when the weather is really bad, we call her directly to see if she's doing okay."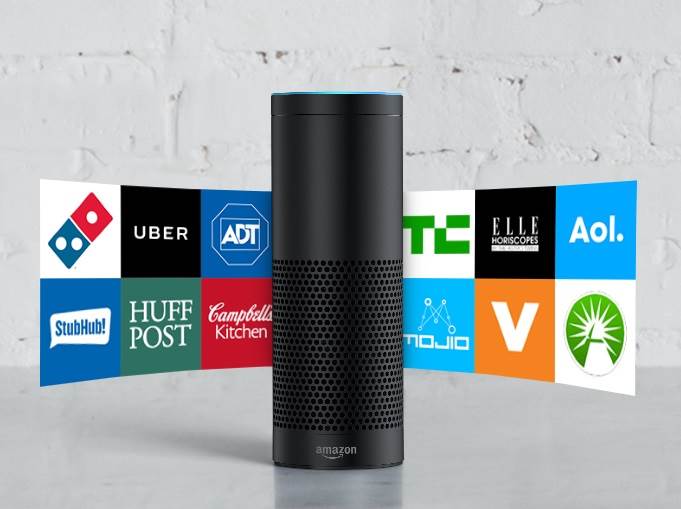 Photograph: Courtesy of Amazon - Amazon Echo device
 
His Only Complaint
Alexa doesn't catch accents easily (and they have Middle Eastern roots), so Cyrus ends up requesting the same thing twice or thrice before hitting the home run. Pandora's library (you can connect your Pandora account to the device. I set that up for them too) is a bit limited too, as it doesn't usually turn up with Cyrus' request for Middle Eastern songs. "Sometimes I hear a song on the radio and want to listen to it again, but if I ask Alexa for it, she won't recognize it or turn up with another melody", he says.
 
Her Only Complaint
Homa mentions that unless you're specific with your recipe names, chances are you won't find what you're looking for. Especially if you simply request a 'soup', you'll be on a wild goose chase. Although the app has upgraded to include a good load of recipes, Homa hasn't warmed up to using it regularly quite yet.
 
But her biggest complaint is that she has to hear Cyrus' news and stock updates all the time.
 
Can Alexa get annoying?
Alexa is listening all the time. So, most users complain that she butts in unrequested at times. When asked, Cyrus mentioned that this one time he was trying to get his friend to ask Alexa to do something. Since Alexa cannot distinguish between voices, she popped up asking "what would you want me to do". According to Cyrus, this actually led to a funny moment rather than annoy anyone.
 
The only slight annoyance (they don't really get annoyed as they are relaxed folk) according to my parents is the volume control. Alexa doesn't always seem to understand how many decibels "lower" they'd like her to go. "At times Alexa can get very loud, so when we ask her to go 'lower', we have to repeat two or three times for the volume to adjust to a comfortable level", says Homa. (They could easily fix this by asking Alexa to lower to a specific volume, like "Volume 5". They were happy for the tip.)
 
Does Alexa make people rude?
A lot of articles have been floating around the web mentioning that Alexa is encouraging kids to be rude, since the virtual assistant doesn't require common courtesies. However when I asked my parents, they said they usually end up saying please each time they have a request for the virtual assistant. "It comes so naturally to say please that it's funny how often we say 'Alexa, please…'". So, I guess all those naysayers can rest their case.
 
What's next?
Cyrus would love to take Alexa out (of course, he has Homa's consent). Cyrus says he'd love to create a playlist for his next party or get-together and play DJ provided he could have some help with setting up and syncing Alexa at the venue.
 
When asked if they will be using Alexa to call an Uber or order pizza anytime soon, they say "we don't really have the need for that, we have two cars and prefer home-cooked meals, so we won't be using Alexa for such things." Also, with no smart home devices around their home as of yet, their chances of controlling home appliances are ruled out for now as well. 
 
What I'm going to get Alexa to do for them in the near future?/What I'm going to get them to use Alexa for next?
I will certainly be encouraging them to buy Alexa/Echo-compatible devices from here on out. I'd love for them to be able to control their TV with Alexa, but it would take a $100 device and some time setting it up. But being able to watch them ask Alexa to turn the TV on to their favorite channel or app, or to change the TV volume,  would bring a big smile to my face. So would them being able to change the a/c temperature or turn on and off lights without having to get up. And for my mom, I would love to have her be able to turn on the coffeemaker, turn off the stove or check how much time is left on the oven timer from the couch.
 
Would Cyrus and Homa recommend Alexa?
Yes, certainly. Both Cyrus and Homa unanimously agree that Alexa is a very helpful virtual assistant and a good thing to have around the house. "If someone is tech savvy or has people to help with set up, they should get Alexa", they say. Cyrus further points out "Alexa is great for people who love music and like to stay updated with the news".
 
Do you own an Alexa? We'd love to hear your side of the story in the comments below.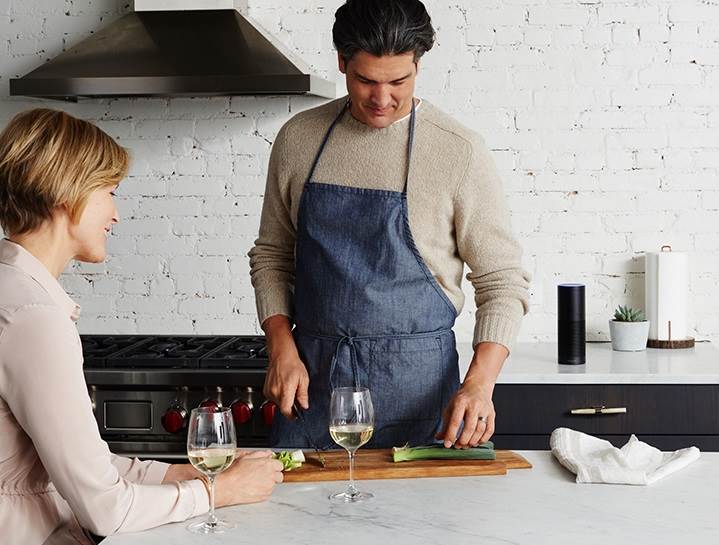 Photograph: Courtesy of Amazon - Amazon Echo device
Share your thoughts with us
Sign up now
Get news and updates delivered to your inbox