An Abandoned Office Tower Project Sells for $12.5 Million
Oct 10, 2014 October 10, 2014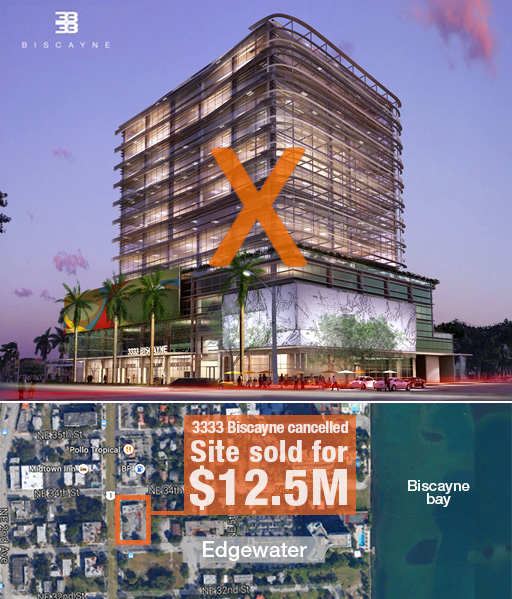 The 43,000 square-foot patch of land located at 3333 Biscayne sold for $12.5 million in early September.
The same buyer purchased another 11,500 square-foot property joined with 3333 Biscayne. The property sold for $2.2 million in the second half of August.
The properties combined total almost 55,000 square-feet.
The purchaser, who remains a mystery, enacted a 1031 exchange.
A 1031 exchange is an IRS code that allows an investor to sell their property, reinvest all of the funds into a new property, and not have to pay taxes on the old property.
Back in 2006, a high-end office and condo tower was proposed and approved for the plot, but no one ever built there.
The 14-story tower is now just a Wendy's restaurant.
Source: exmiami.org
Photo credit: 3333 Biscayne  - exmiami.org,
Share your thoughts with us
Sign up now
Get news and updates delivered to your inbox