An Edgewater Miami Hotel Joins the Micro-unit "Tiny Homes" Trend
Sep 26, 2016 September 26, 2016
Come year-end, Miami's Edgewater neighborhood will be home to one of Best Western International's first boutique hotel brand offerings - Vib. Best Western's chosen only 20 key urban markets (including Miami) across North America to house its stylish new hotel concept.
Catering to the connected traveler, Vib will come loaded with tech-based amenities in a contemporary setting that's compact on space. This boutique hotel brings the emerging worldwide trend of micro-living to Miami. The 245 micro-sized (200 sq. ft.) hotel rooms will feature free Wi-Fi, platform beds with in-built storage, Smart TVs, eConcierge and more - creating a space that's highly efficient, cost-effective and bears a minimal footprint.
The 1.2-acre project comes situated at 79 NE 17th Terr. (or possibly 1700 Northeast 2nd Avenue).
Developer Richard Meruelo has already completed a pre-construction "dry run" with Miami's Planning Department. The project won't be limited to a hotel space, and rather spread out with a retail, residential and restaurant development.
The micro-sized-unit mania is not just for hotels, but is leaving its mark in homes and condos across the country. Rising prices, a need for simplified living and people spending most of their time outdoors is fueling the trend for compact living. A car-less lifestyle has also become synonymous with simplified living. It's no wonder then Vib would call pedestrian-friendly Edgewater home, since it boasts of hassle-free public transit options to neighboring attractions like Wynwood, Design District and Downtown.
Watch out, as Related Group's Wynwood 29 and Moishe Mana's 49-story rental project will follow in on Vib's "micro" footsteps!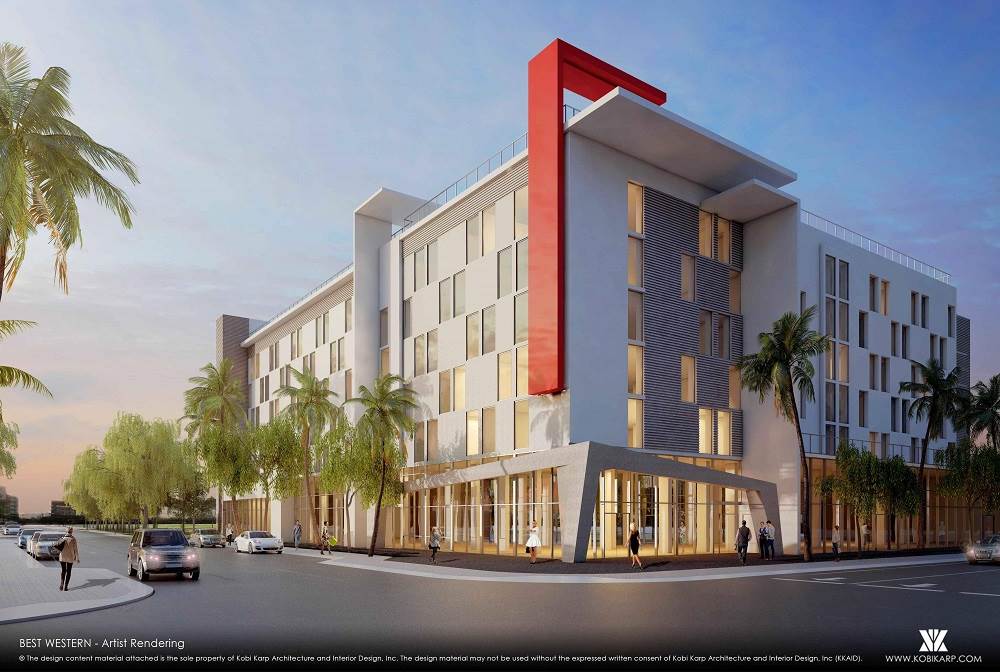 Miami Vib Hotel - Courtesy of Kobi Karp
Share your thoughts with us
Sign up now
Get news and updates delivered to your inbox