Anatomy of HOA Fees: Are Miami Condo Fees actually High?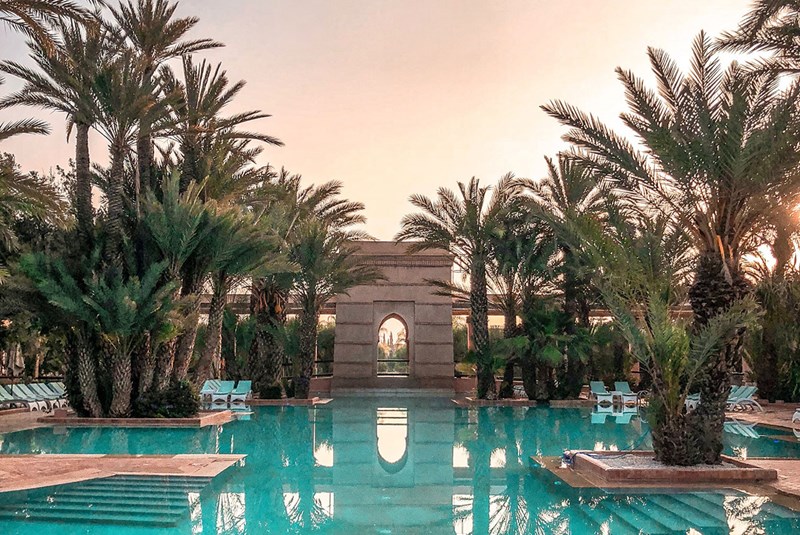 May 25, 2020 May 25, 2020
Condo living is often considered more convenient compared to single family houses. Someone else does almost all of your maintenance -- be it the yard, the roof, the pool, you name it. Plus, there's typically always some kind of security/surveillance. Amenities like swimming pools, gyms and front desks staff are a standard. And, if you buy into a luxury condo, you can get access to full-service spas, wine cellars, golf simulators, lounges, or even art galleries are all part of what you can call home.
And while some think there's a price for these conveniences and little luxuries, the overall cost is about the same as living in a home. The only difference is when living in a condo, you pay one monthly fee for all this, and it's called your HOA fees or condo fees. Especially in a city like Miami, condos pack in the entire gamut of resort-style amenities fit for a year-round staycation. Not to mention, there's usually a team of starchitects and internationally renowned designers behind those tasteful interiors. So it is convenient to simply pay your HOA fee and know that so many things are taken care of.
So the question is, what do you really get for your monthly condo/HOA fees? Are your HOA fees fair? What do they really cover anyway, especially in Miami? HOA fees can seem to be the bane of a condo owner's existence. Here's looking into the anatomy of condo fees, what they are, why they exist, what to look for in your condo, and if HOA fees in Miami are actually high: 


What are HOA/Condo Association Fees? 

Call it what you may – monthly maintenance fees, homeowner's association (HOA) fees, master association fees, condo association fees, or simply association fees – this is what you will pay your association on a monthly basis to enjoy all the comforts that come with living in a condo. 


Why Do Condo Fees Exist and What Do They Cover?

While you may be paying a fixed amount each month, that singular payment covers the cost of several components. Here's dissecting what typically makes up your condo fee: 

Basic Utilities and Amenities
Your fee is generally applied towards the payment of shared municipal utilities such as gas, water, cable, sewer, and trash disposal in Miami (or your city), especially for the common areas of the building. You also pay for the equipment and general maintaining of shared amenities such as the pool, gym, landscaping, social room, etc. The salaries of all kinds of building staff like property management, security, front desk/concierge, valet, cleaning, repairs, and maintenance also come out of this fee. 

Building Maintenance and Other Repairs
One of the joys of living in a condo is that you are not responsible for the maintenance or repair of anything beyond your condo walls and balcony. This maintenance, however, needs to be done on a regular basis and must be paid for. So, the condo association calculates an appropriate amount spread out amongst the number of units of a building to cover the upkeep and repairs for say, the air-conditioning, fire sprinklers, garden sprinklers, and regular painting that must be done elevator maintenance and calls, security gates to parking structures and common areas, etc. Even maintaining any water features, dock spaces, tennis court maintenance, all of these costs are part of your HOA fees.

Master Insurance
Providing for the master insurance is a very important component of your condo fees. Miami condos are required, by law, to carry insurance for the entire property, barring a few exclusions. Read this to find out what these exclusions are. However, in general, insurance included in your HOA fee will cover damage to any common areas, as well as windstorm and flood protection, which are necessary in Florida. Additionally, the master insurance policy for your condo will provide general liability coverage should anyone or a guest be injured while in the common areas. 
In contrast, your individual condo insurance policy, called HO 6 policies, covers your walls and everything inside, meaning your interior contents. These also have coverage against major damage, but only to your condo, including loss of use of the condo due to major perils (wind, fire, flood, etc.) as well as liability insurance. Check your HOA master policy deductibles and coverages against a standard HO-6 policy to see if there are any gaps. 

Reserves
Most condo associations save a certain percentage of your monthly fees in a separate account called the Reserve Account, or what can often be called "the reserves for replacements." These reserves, or rainy-day funds, are meant to pay for planned larger repairs or maintenance, future renovations, and other planned future expenses. For instance, some repairs or maintenance are foreseeable, such as if a new roof or AC system is necessary, and these are typically budgeted for and paid out of reserves.
However, the percent of your HOA fee that is "reserved" for the Reserve Account can vary greatly from condo to condo. So, reserves can be a big player in how much you end up paying each month. Some condo buildings and boards may be very proactive about ensuring that the building's piggy bank is full, maintaining reserves at almost 100%, while others may take a less fiscally preventive approach and will rely on special assessments to cover future fees.
So, while Reserve fees may seem like an expensive add-on, if they're voted down by the condo board and a major repair needs attention, you might end up paying an even larger special assessment (we'll talk about these a little later). The best advice is to check with your condo's board to see what percentage of HOA fees they are allocating towards reserves. In a very new building, it may be less of an issue. However, in older or architecturally significant buildings, such as those common in South Florida, it may be worth planning for. Oftentimes, it's a choice between paying now or paying later -- that is paying a little extra each month that you know you can budget for or pay later a bigger sum/loan in the form of a special assessment at an unknown time.


How are HOA/Condo Association Fees Calculated?

So, now it's more clear what HOA fees and condo fees cover, the next question is how is an HOA fee calculated? Your condo association fees will be a set percentage to be paid monthly or quarterly. That percentage is found in the documents for the condominium and also on the deed. You could be required to pay based simply on the size of the unit, or much less commonly, by a share in the value of the building. The calculation method typically used is based on paying a share of total square footage of the building. When searching for condos, most condo or HOA fees are listed as a per square foot amount or as a monthly amount.
The dollar amount to be multiplied by the fixed percentage/square footage is determined by the original developer of the building after factoring in operational costs as well as any reserves for future expenses. However, by Florida law, each year the condo association is required to prepare an annual budget to calculate the expected operating expenses, revenues and reserves. The budget must set out separately all fees or charges paid for by the association for recreational amenities, whether owned by the association, the developer, or another person. So the budget should forecast expected repairs and expenses as well as operational costs. Done correctly, the funds should be available when repairs are needed. Done incorrectly, the funds may not be available and the board will need to pass a special assessment.
Also by law, when purchasing a condominium, the buyer is entitled to receive from the seller a declaration of condominium, articles of incorporation, bylaws and rules, including a clear statement of the current HOA fees, a copy of the most recent year-end financial information and a Condo FAQ. Another good way to know the most current calculation of your HOA fee is by checking the condo board's annual budget and talking with your directors.


What are the Average Condo Fees in Miami?

Average condo fees will vary greatly based on many factors. The most important factors will be location, as well as the age of the condo, the amenity package, and reserves calculation of your Miami condo. We've done our own data analysis of Miami area median condo and HOA fees over the last two years to share a glimpse of what you can expect to pay on average per month on a per square foot basis:


Median Condo Fee / Sq. Ft. for Condos in Greater Downtown Miami
Brickell Condos: Median HOA Fees

Less than $1 million (non-waterfront) – $.65/sq. ft.

Less than $1 million (waterfront) – $.68/sq. ft.

More than $1 million (non-waterfront) – $.77/sq. ft.

More than $1 million (waterfront) – $.78/sq. ft.

 


Edgewater Condos: Median HOA Fees

Less than $1 million (non-waterfront) – $.67/sq. ft.

Less than $1 million (waterfront) – $.66/sq. ft.

More than $1 million (non-waterfront) – $N/A

More than $1 million (waterfront) – $.67/sq. ft.

 
So, for example, in Brickell, your average 2-bedroom, condo under $1 million will cost about $870 per month in HOA fees. In Edgewater, that same condo will cost between $667-$737 in HOA fees, depending on if it is a waterfront unit.


Miami Beach Condos: Median HOA Fees
In general, for the whole of Miami Beach, median HOA fees range from about $.57 per square foot for non-waterfront condos less than $1 million up to $.97 per square foot for waterfront condos more than $1 million. 
Less than $1 million (non-waterfront) – $.57/sq. ft

Less than $1 million (waterfront) – $.93/sq. ft.

More than $1 million (non-waterfront) – $.70/sq. ft.

More than $1 million (waterfront) – $.97/sq. ft.




South Beach Condos: Median HOA Fees

Less than $1 million (non-waterfront) – $.59/sq. ft.

Less than $1 million (waterfront) – $.81/sq. ft.

More than $1 million (non-waterfront) – $.99/sq. ft.

More than $1 million (waterfront) – $1.01/sq. ft.

 

Are Miami Condo Fees actually High?

The short and sweet answer to this is, no, not really. We believe that, dollar for dollar, you get what you pay for in Miami, given that the condo market here specializes in delivering world-class resort living. Also, Miami's amazing weather means that amenities are open year round, for example, whereas luxury condos in the Midwest or Northeast may have seasonal openings of some amenities. So, from our vantage point, this is our expert opinion on what makes up the bulk of the cost of condo fees in Miami:
Luxury, Resort-style Amenities: One of the biggest charms of staying in Miami is living the resort lifestyle. Also, developers are forever trying to appeal to an ever-growing international crowd of buyers. This is why the latest slew of condo projects features five-star amenities like multiple pools, Jacuzzis, multipurpose fitness centers, on-site luxury spas, art installations, pet grooming services, Zen gardens, multilingual concierges and such. And of course, the cost of maintaining such high-end amenities is always more.
High-end Facilities: Most condos in Miami feature glass-heavy exteriors, high-tech home automation systems, sophisticated surveillance systems, 24-hour valets, 24/7 security rovers, etc. Again, the maintenance of these adds to monthly costs.
Year-round Amenities: Miami is a year-round city so our amenities are year-round as well. Heated pools, oceanfront spas, landscaping, etc. need to function throughout the year, as opposed to the northeast where certain amenities can shut down for the fall or winter.
 Professional Property Management: Luxury properties generally require specialist hospitality managers/management companies and a certain type of staff, which naturally cost higher. This is especially true of all the condo-hotel properties in Miami.
Heftier Master Insurance: Being a coastal city, the master insurance for condos in Miami has to have add-on provisions for floods and hurricanes.
Price of Living in Paradise: Living by the coast, building exteriors and machinery go through a lot given the humidity and sun exposure, making painting and maintenance more frequent.
 
How Do I Know What My Condo Fees Will Be and How Can I Plan for Them?

This fixed monthly cost is clearly detailed in the condo association's annual budget and is to be disclosed by your seller and/or realtor before you sign on the dotted line. Since condo fees are not part of your mortgage payment (if you have one), you will need to plan and provide for them separately.

What are Special Assessments?

A special assessment is a one-time charge levied upon residents in the event of a major repair or renovation falling upon the condo property such as re-roofing, replacing air-conditioning systems, etc. This special assessment could be taken out as a loan or lump sum and is added to the monthly fee. Residents of condo associations setting aside adequate reserves on a monthly basis generally get saved from the direct hit of such special assessments.
Some common special assessments condo owners in Miami may encounter include concrete restoration work, new roofing or pool issues, and capital improvements, such as converting concrete balconies to glass, modernizing common areas, redecorating hallways, and replacing windows. Special assessments such as these are a bit more common in older buildings, however, since new construction isn't likely to see a need for such renovations or repairs.
So, as a prospective buyer, you should not loathe the idea of higher condo fees, but rather ask for more details on how the fees are being allocated and how the building is managing the reserves account.


---

Have more questions? Need help understanding what your future HOA fees could be? Subscribe to our blog for more of such insightful updates, or call an expert at (786) 930-4220 to help you in your Miami or Miami Beach condo search.
Share your thoughts with us
Sign up now
Get news and updates delivered to your inbox