April Events 2021: Spring Flings & Things to Do in Miami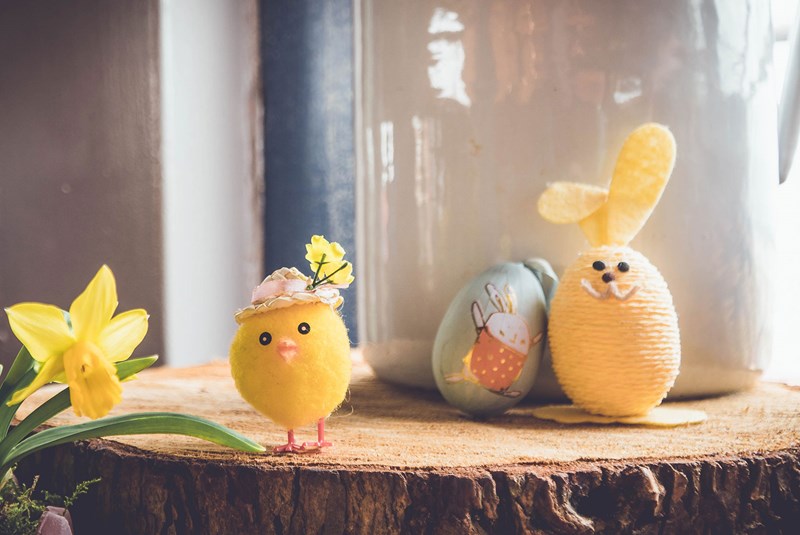 Mar 24, 2021 March 24, 2021
Spring is at its peak and there's plenty of fun to be had this April. From egg-citing Easter hunts to world-class tennis at the Miami Open's final rounds and matches, appreciating prose and poetry to getting some food for thought at the Adrienne Arsht Center. You can even catch the Super Moon in full bloom at the Deering Estate. The variety of events this month makes sure there's something for everyone.



---
April 2021 Miami Events at a Glance
---


In-person
Virtual Events
---
Special: Easter 2021 Events for Kids in Miami
---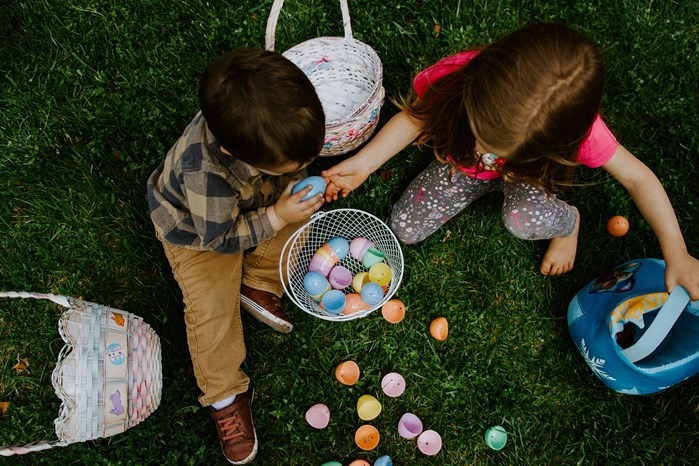 Get hoppin' because Easter Sunday is right around the corner and we have an entire list of events you can safely enjoy with the family, friends, or just by yourself:
---
April 2021: In-Person Events in Miami
---
Various venues across Miami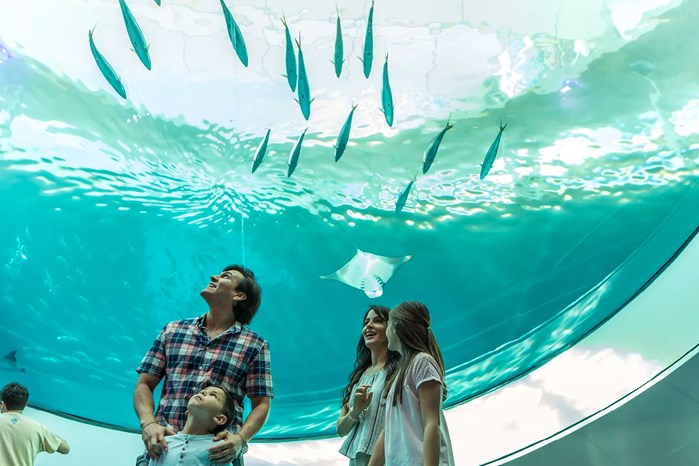 It's the perfect excuse to round up the kids (or simply treat your inner child) and go on a family-friendly adventure this April! Choose from a variety of special discounts, admission savings, BOGO deals, and much more as part of the two-month-long Miami Attractions and Museums program.
Indulge and explore with the likes of 50% off admission to The Bass, 20% off membership to the Vizcaya Gardens, 10% off art classes, buy one get one free admission to Zoo Miami or the newly opened, 250,000 sq. ft. indoor entertainment complex at Dezerland Park, and more. Look up the entire list of participants and packages here.
347 Don Shula Drive, Outdoor Tennis Campus, Hard Rock Stadium, Miami Gardens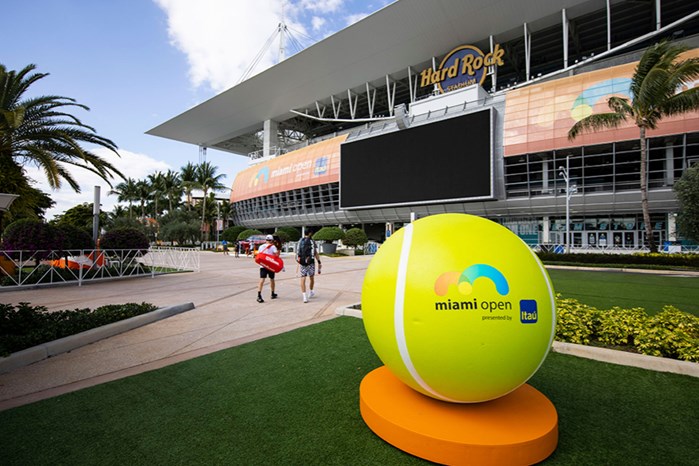 It's the final, most exciting, action-packed leg of Miami's tennis tournament of the year! Take a look at what's in store for the final days in April:
April 1: Women's Singles, Semifinals / Men's Singles, Quarterfinals, Doubles, Semifinals

April 2: Men's Singles Semifinals / Women's Doubles Semifinals

April 3: Women's Singles Final / Men's Doubles Final

April 4: Men's Singles Final/Women's Doubles Final
2022 NW 1st Court, Miami Supercar Rooms, Wynwood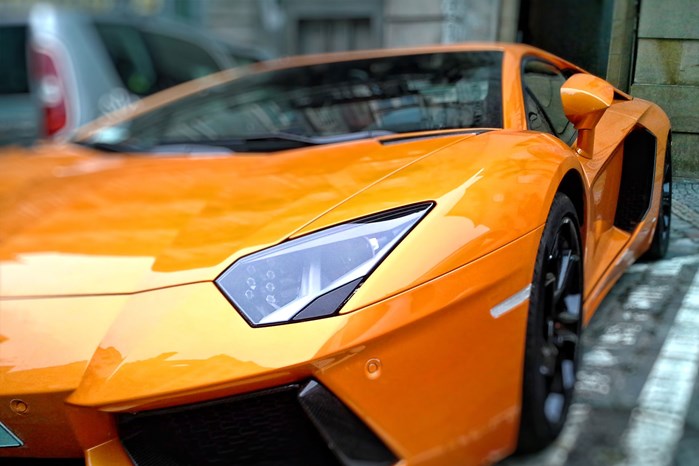 An exclusive dinner experience curated for only 36 people - be one of the few to witness this legendary dinner show at the Miami Supercar Rooms. An art walk and dinner rolled into one, you get to indulge in the best of Miami cuisine while being surrounded by one-of-a-kind vehicles not seen on the regular road and their unique stories.
1101 Biscayne Blvd, Phillip and Patricia Frost Museum of Science, Downtown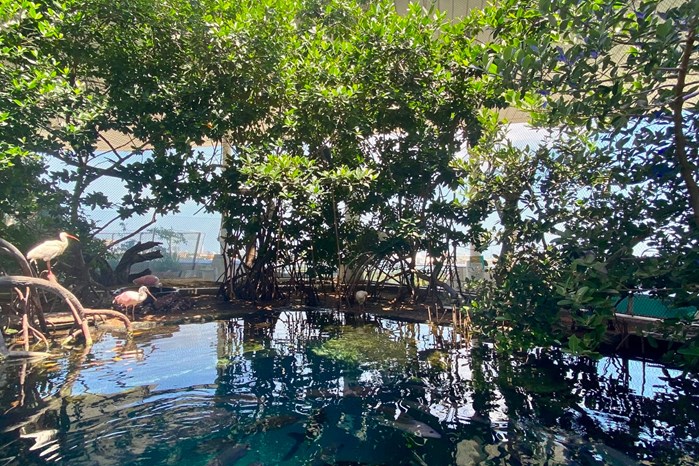 Take a pledge to help reduce, reuse, and recycle as much waste as possible, as you head out to the Frost Museum of Science on Earth Day 2021. Join in the celebrations at the museum to explore ways to help restore the planet, discover the impact of coastal restoration, and register for a future beach clean-up.
In case you miss this in-person event, they will be hosting a virtual LIVE session on April 22 that will take you through how the Everglades restoration project helps fight climate change and more.
10901 SW 24 Street, Miami-Dade County Fair & Expo Grounds

With all-new dates, this Tri-county volleyball showcase will be taking over the Miami-Dade County Fair grounds this month. With AM and PM waves scheduled for girls competing in the age ranges of 12-18, keep an eye out for the complete schedule here on the 14th of April.
106-2 22nd Street, South Beach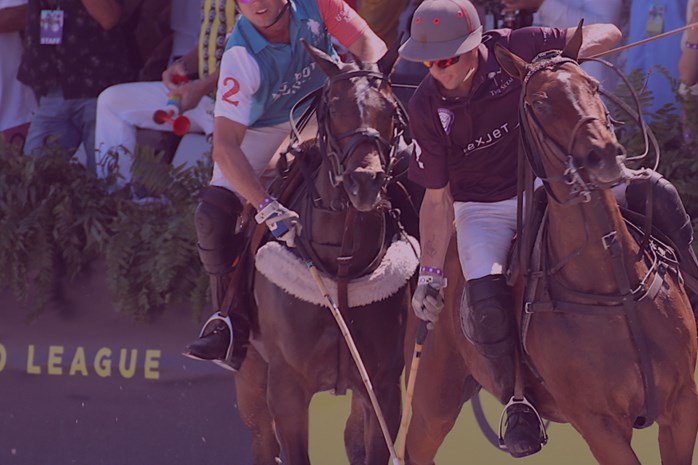 Beach polo is back! Get ready in Miami Beach for four days of world-class polo, fashion, satellite events, and more. The multi-day tournament will feature eight of the top international teams competing for the World Cup and bragging rights. Along with some best-in-class play, you can also look forward to cocktails on the beach, a retail village, music and commentary throughout the day, plus a grand awards ceremony and closing gala over the weekend.
1300 Biscayne Blvd, Adrienne Arsht Center, Downtown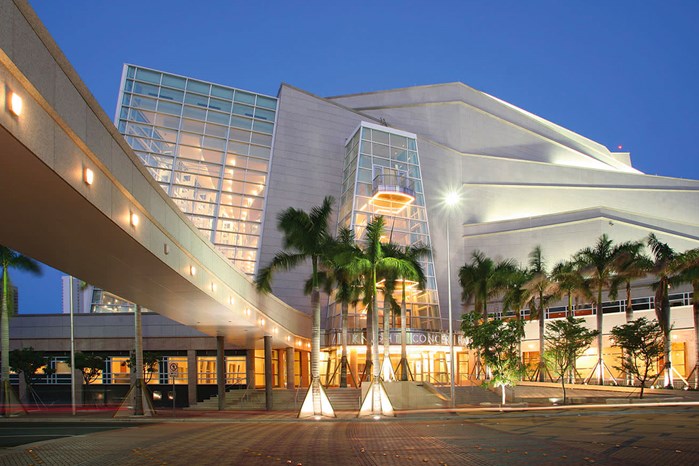 There's a calendar full of art events taking place at the Adrienne Arsht Center this April:
Thomson Plaza for the Arts
Mar 27 – Apr 24: High-energy improv comedy for a full 80 minutes with 

Zoetic Schmoetic

Apr 9: Catch the "Best Latin Act of 2019" named after your favorite caffeinated pick-me-up, 

Cortadito live

in action 

Apr 16: Revive your senses with an 

evening full of jazz tunes

from a most gifted pianist and composer, Brandon Goldberg, who is only 15 years old
Peacock Foundation Studio
Apr 10: Get your children back to the drawing board for Earth Day. The popular Pour Your Art series will be hosting a 

Tree of Love for Earth Day

artmaking session, helping children aged 5 and up, to give our planet some hand-drawn love.

Apr 24: This time, the Pour Your Art series will be helping kids aged 8 and up create some very interesting 

tribal masks

that they can take home.
Ziff Ballet Opera House
Apr 17-18: Award-winning dancer-choreographer Siudy Garrido and her company will be presenting a glamorous night of breathtaking flamenco dancing. Their first performance in over a year, this celebratory event will be worth a watch.
16701 SW 72nd Avenue, Deering Estate, Palmetto Bay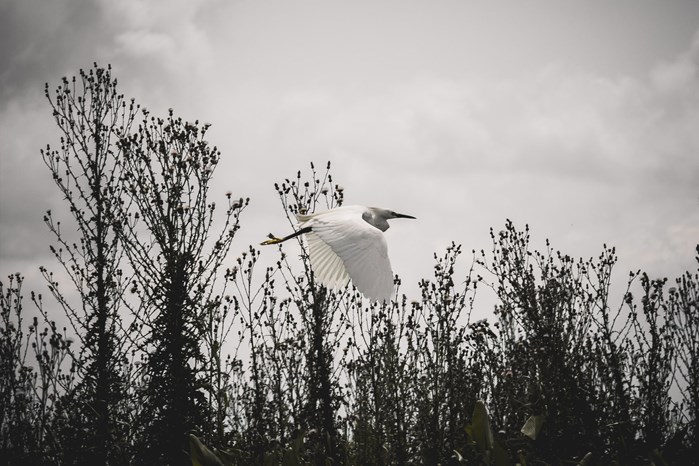 April's highlight events at the Deering Estate include:
April 3rd-

Film Screening with Marlon Johnson

: Join in to watch a special screening of River City Drumbeat, directed by the eleven-time Emmy award-winning producer and director Marlon Johnson. Post-screening there will be a panel conversation and an open Q&A round.

April 17-June 13

Homemaking

: Join visiting contemporary artists as they explore the concept of home as a physical, historical, political and spiritual space.

April 26

Super Moon Viewing

: Come and enjoy a relaxing evening under the open skies, watching the super moon come into full view with music by the Miami-based sound art collective named Frozen Music.
Those looking to enjoy the Deering Estate's regular roster of events will be glad to see that their April lineup also includes the famous Bird Walk, Birds of Biscayne Boat Cruise, Night Hike and Campfire, the Sunrise Clear Kayak Adventure, an Afro-Fusion Dance Class, a Sit Spot Meditation, Sunrise Photography, Full Moon Yoga, and more.
10901 Old Cutler Road, Fairchild Tropical Botanic Garden, Coral Gables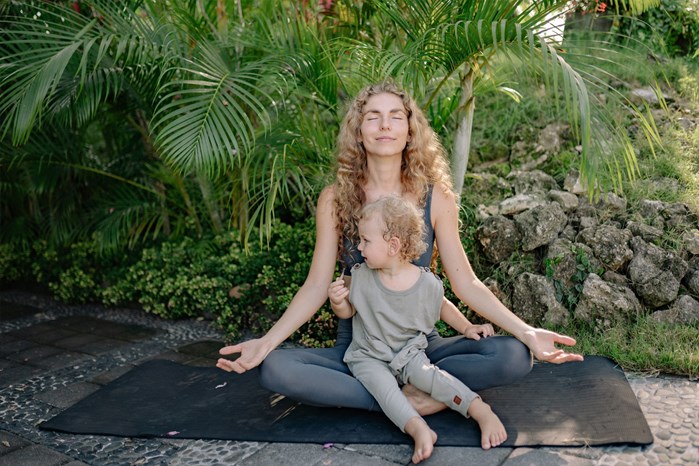 Another great spring month to enjoy the outdoors and another spectacular lineup of events at the Fairchild that will keep your social calendar full of fun things to do. Here are our top picks:
---
April 2021: Virtual Events in Miami
---
"Zoom" onto your favorite device to catch two of the most bright, talented and gorgeous women in show business discussing 'The Beauty of Living Twice.' The book written by Sharon Stone will be at the center of discussion and will be shipped to your U.S. or Canadian address right after the event.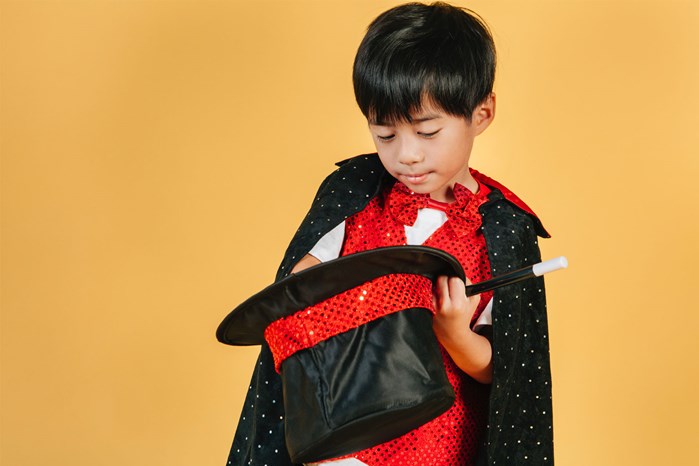 A wonderful way to join the kids for some light-hearted fun a day before Easter. Enroll your little ones to learn magic tricks using simple items found at home. Equipped with a pencil, an assortment of coins, a deck of cards, and a sense of humor, Max Darwin (Amazing Max) will be leading an interactive class to help young participants master some highly visual magic.

The University of Miami's Lowe Art Museum offers a lovely break to your day and a reminder to create space for yourself with a 45-minute Zoom mindfulness class held Tuesdays through May 25. Each session lasts about 40 minutes (30-minute guided-practice with 10-minute reflection and Q & A).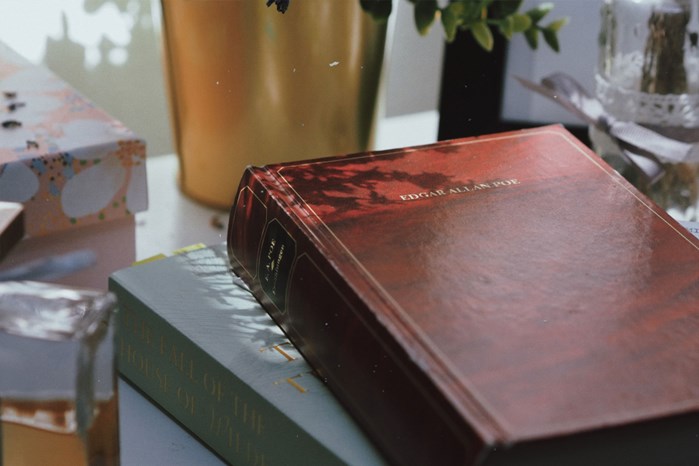 April is poetry month in Miami and 2021 is no different. Going virtual this year, you get to enjoy the written word right from the comfort of your home or handheld device. This year's poetry festival brings a Storytime for grown-ups, writing workshops, a baking with poetry series, an associative art workshop, a pajama party, and much more. Simply register and 'zoom in' to join the fun.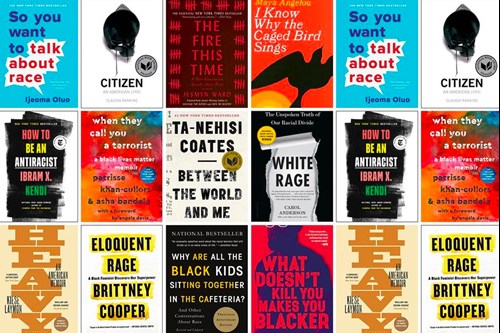 Keeping the world of prose clean and unbiased while raising awareness, Boston University's Center for Antiracist Research will be hosting its 2nd annual book fest virtually. This year's author lineup includes the likes of Pulitzer Prize finalist Albert Woodfox, New York Times bestselling author Anand Giridharadas, #1 New York Times bestselling author Brené Brown, The Nation sports editor Dave Zirin, Award-winning blogger and writer Feminista Jones, and many more.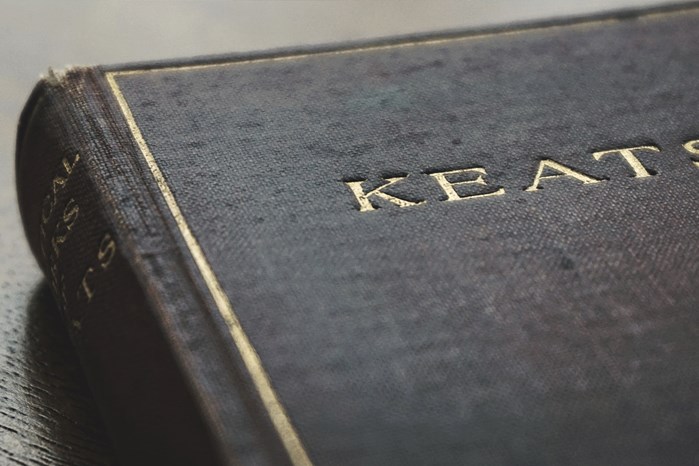 Tune in to the annual gala hosted by the Academy of American Poets this National Poetry Month, as it goes FREE and online for the first time ever. Reserve a virtual seat to watch Meryl Streep chair the event with music and readings by the likes of Orlando Bloom, Lauren Ambrose, Hasan Minhaj, Samin Nosrat, Sandra Oh, Sarah Sze, and more. All proceeds of this signature fundraiser will help support the Academy of American Poets Education Program.


---

Love to hear about the top things to do around Miami and Fort Lauderdale? Connect with us on Instagram @blackbookproperties, Facebook, YouTube or Twitter to get all the latest monthly updates!
Share your thoughts with us
Sign up now
Get news and updates delivered to your inbox