Archaeological Dig in Met Square Believed to Be Proof of Rising Sea Levels in Miami
Mar 16, 2015 March 16, 2015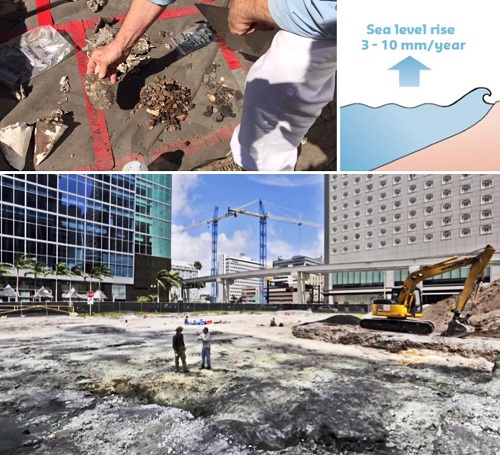 MDM Development recently hired an archaeologist to dig at the Met Square plot, where they discovered evidence that the sea levels in Miami have risen at least a foot in about 150 years.
Bob Carr, the archaeologist, found bricks from Fort Dallas in the site, which date back to around 1860. These bricks were a foot underwater, which Carr says is evidence of the water level being much lower back then.
Miami Scientists believe that the there has been an 8-inch rise in water level since 1870. Carr believes that they are wrong, and that it really has risen 12 to 24 inches; far worse than the scientists at IPCC have calculated.
Hal Wanless, a UM Geologist, has been telling Rolling Stone, The Guardian, and many others that Miami might be doomed to a horrible fate if this is correct and the water keeps rising.
Source: thenextmiami.com
Photo credit: Home - thenextmiami.com
Share your thoughts with us
Sign up now
Get news and updates delivered to your inbox