Architecture Students Criticize New Design Studio for University of Miami Campus
May 11, 2015 May 11, 2015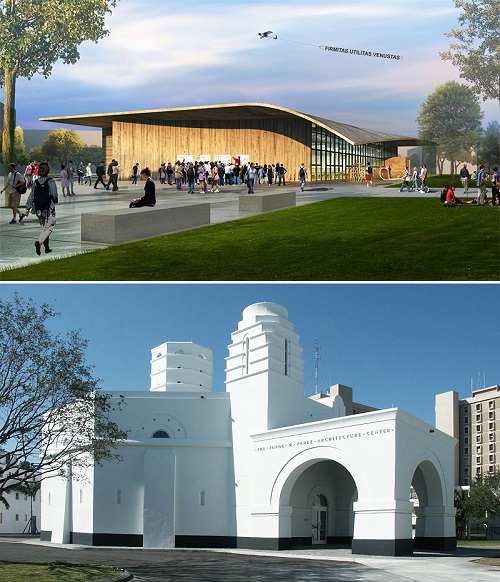 Students at the University of Miami's School of Architecture are concerned about Arquitectonica's design for a new building there.
Since it is a school of Architecture, many students have a better understanding of architecture than most. Because of this fact, Arquitectonica's design of the university's new 20,000 square-foot design studio building has been called dissatisfying by students in the program.
Alex Underwood, a freshman architecture major, said that the plans for the design studio "almost looks like a bunker." He continues to say that the concrete design "just doesn't look inviting," and does not match the architectural design consistency of the other buildings on campus.
Max Erickson, a freshman architecture major as well, describes the roof as a "weird, flat, drooping roof," along with some "octopus of metal tubes" that will travel along the ceiling near the bathrooms. Other than aesthetic oddities, Erickson notes the structural flaws of the building. He notes that there will not be proper ventilation and sound blocking for the building to function as it should.
Both Underwood and Erickson were also disappointed that the school itself did not have a say in the design, believing that the school could have hired students or faculty to design the studio.
The new studio will be called the Thomas P. Murphy Design Studio, named after the CEO of Coastal Construction, Thomas Murphy, who is also an alumnus and generous donor of $3.5 million to the school. The building is expected to open in the spring of 2017.
Source: thenextmiami.com
Photo credit: Rendering - thenextmiami.com
Share your thoughts with us
Sign up now
Get news and updates delivered to your inbox