Art, Culture, Music and Labor Day Events Rule September in Miami
Aug 29, 2019 August 29, 2019
Summer may well be on its way out, but the fun is not, and September's mixed bag of events is here to prove it. Make the most of the last leg of Miami Spice and Hotel months. Dive into the rich culture of Brazil with its film festival. Enjoy the spoils of Oktoberfest in Wynwood. And, find tons of things to do for Labor Day. Read on for details on these and more below:


Labor Day Weekend: August 31 – September 2
Various venues across Miami
This unofficial end-of-summer marker brings a much-needed break from the back-to-school routine. Use this extended weekend to catch the legends of rock at the Hard Rock Stadium on their Rolling Stones No Filter Tour. Or, opt for a nostalgic Marco Antonio Solis concert at the American Airlines Arena.
Those looking for some inner peace could Discover Your Soul at the 4-day retreat hosted by the Carillon Miami Wellness Resort. Those with kids could spend a meaningful Saturday at the Miami Seaquarium with a special Family Fun & Food Pack.
There's also no dearth of events for those who want to party hard. Hyde Midtown is hosting the Bad N Boozy Brunch and Day Party. Barter Wynwood is hosting the AfroCode: AfroBeats – HipHop soiree. SLS Brickell will have its own Beunas Vibras Pool Party. The Courtyard by Marriott is also hosting a Labor Day Pool Party. TAP 42 is hosting a Summer Mixer. And, like always, there is the Annual All White Yacht Party on the South Beach Lady Yacht taking off from Bayfront Park. For more information on Labor Day parties and events, click here.



Various venues across Miami
This is your chance to catch the last leg of the special deals and discounts part of the Miami Hotel Months program. Get more out of your vacation/staycation as this is the last month when you make use of some great packages, discounted stays, resort credits, complimentary meals, and much more from major hotels in Miami. Find the complete list of participating properties here.



Various venues across Miami
There is still one whole month of sinful noshing left on the calendar, as Miami Spice continues into September. Make the most of this annual indulgence, as you try out prix-fixe meals by your favorite restaurants or much-admired Michelin-star chefs. Best part, three-course brunches are priced only $23, while dinners are available at $39, so you can try as many restaurants as you want without breaking the bank.



318 NW 23rd St, Mana Wynwood Convention Center, Wynwood
It's time to take out them toolboxes and measuring tapes, as the biggest home remodeling show hits Miami. Get access to the best décor and renovation experts, Florida home service professionals, advice from remodeling professionals, and valuable resources that can help with your next home project. Best part, all products and solutions are suited for the Florida housing market, so you get tailormade resolutions.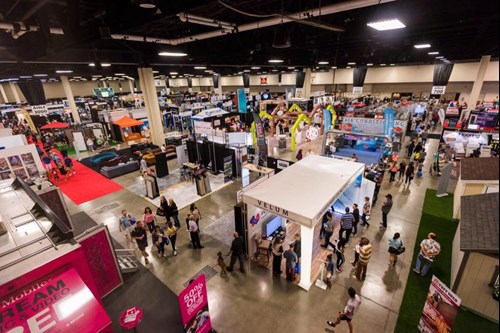 1300 Biscayne Blvd, Adrienne Arsht Center, Arts & Entertainment District
Get ready to kick-start Miami's art season with this free, annual event. The community open house will be celebrating performing arts and other art disciplines with a full day of activities. Bring the entire family to enjoy interactive workshops, talks, mini performances, kids' specials, a farmers' market, tours and much more for a culturally enriching weekend.



10901 SW 24th St, Miami-Dade County Fair & Expo
Find out how you can give your kids the best of health, activities and education at this free expo. Get introduced to the best resources for after-school enrichment and children with special needs programs. Learn more with booths about injury prevention and nutrition education. The expo also features a book fair and over 200 booths for games and activities fit for the entire family. Go here for more information.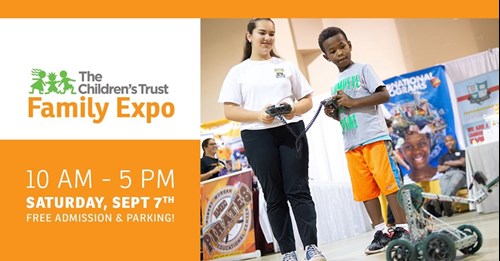 Regal South Beach, Silverspot Cinema, Colony Theatre - FIU
Catch the best of Brazilian cinema at the 23rd edition of this extraordinary film festival. Binge watch competitive screenings through this 8-day festival that concludes with an awards ceremony. With showings taking place at three iconic theaters in Miami, this is a great opportunity to acquaint yourself with the artistic diversity of Brazilian cinema.



Virginia Key Trails
Put your fitness to the ultimate test as you explore the natural trails of Virginia Key. This endurance race takes you off the beaten path with all-natural challenges like dirt, wooden bridges, sand, fast downhills, etc. Register here to run or mountain bike with other nature lovers, and perhaps you could be the next trail champion. All participants can expect a custom shirt, timing chip, a finisher medal, post-race food and recovery beverages at the competition.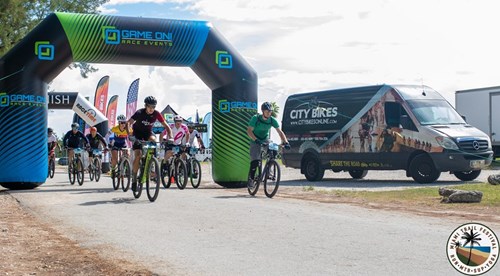 1300 Biscayne Blvd, Adrienne Arsht Center, Arts & Entertainment District
Enjoy an electrifying weekend soaked in the irresistible rhythms of flamenco, salsa, rumba and western pop at this Gipsy Kings concert. Bring along the family to move and groove to the gripping beats of this Grammy-winning group that has been redefining Latin music for over 30 years.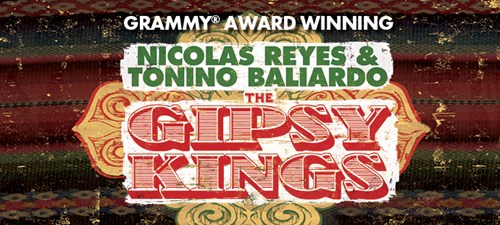 101 W Flagler St, HistoryMiami Museum, Downtown
Make a day of it as you bring the kids along to experience the glorious history of football – right from its humble beginnings to the epic phenomenon it is today. 6,000 sq. ft. of exhibition space will feature rare photographs, artifacts, exclusive documents and footage like Emmitt Smith's helmet, Barry Sanders' 2,000-yard jersey, game ball from Super Bowl XLII and much more, that will leave you awe-inspired and well-versed with the iconic history of the sport.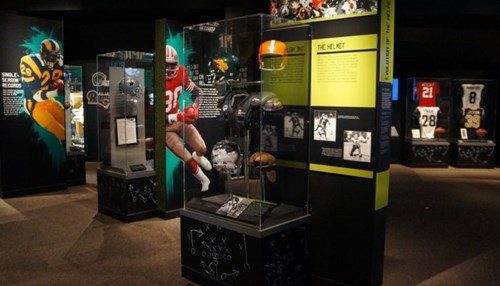 2250 Northwest 2nd Avenue, The Wynwood Marketplace, Wynwood
It's the perfect excuse to sip on a cold one and let off some steam for an entire weekend. Bringing home the spirit of Germany's Oktoberfest, this three-day event features seasonal tastings, beer games, a beer hall, stein hoisting, live music and plenty of food options for a fun-filled weekend that will definitely leave you in high spirits.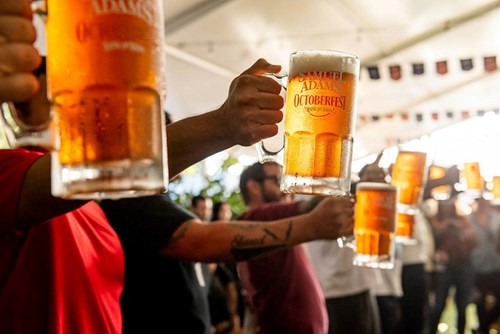 Where will you be found this September? Leave a comment below and maybe we'll join you!
Share your thoughts with us
Sign up now
Get news and updates delivered to your inbox