Art With Me Miami: Art, Food, Music, Sustainability & Wellness in One Fabulous Festival, Featuring Bedouin
Nov 21, 2022 November 21, 2022
With Miami Art Week gearing up, we've got a special Art Festival this Thanksgiving Holiday Weekend to whet your appetite. This month, the can't miss event that's luring Miami's ever-growing population of culturally voracious and wellness-centered locals is the multidisciplinary weekend-long extravaganza known as Art With Me Miami, taking place from November 26 – 27 in Virginia Key – an event designed to nurture and transform our lives through multidisciplinary experiences.  
Originating in Tulum, Mexico, Art With Me is an immersive, international arts, music and cultural festival that has migrated north to the shores of Virginia Key to become – now in its second Miami iteration – a local seasonal showcase that helps get our motors revving just before we go into full swing during Miami Art Week. 
Art With Me provides a variety of experiences spanning diverse creative platforms in which audiences are immersed and inspired. This year, the event centers six core pillars of personal growth and transformation through areas in which we can build the lives we envision: art, culture, education, music, food, and wellness. 
The goal of Art With Me is to nurture the luminosity and free-thinking spirit in audiences by cultivating an entirely out-of-the-box space and experience in which the human imagination is allowed to soar freely, curiosity is encouraged and prized, and change is suddenly possible. The idea is to reignite the collective imagination and reimagine our lives by peering at them through the lens of unrestrained creative freedom and curiosity.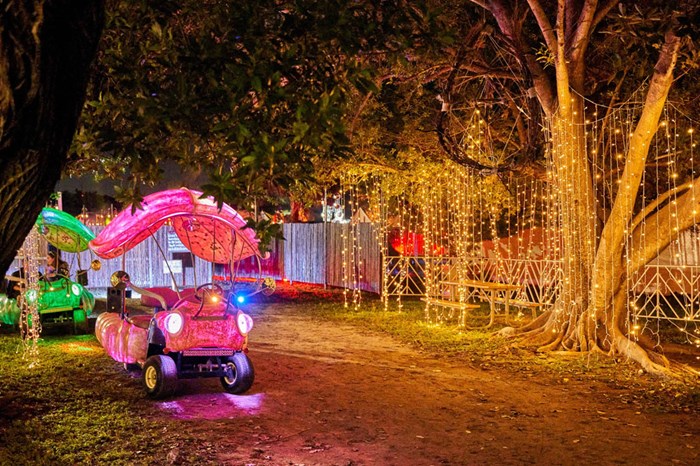 Art With Me Miami 2022 - Featured Programming Includes:
Interactive art installations and exhibits 

Live musical performances

Programs and workshops centering health and wellness

Gastronomic gatherings featuring local and international chefs

Children's programming and activities

Panels and discussions on ecological awareness and sustainable practices

Talks, panels, and conversations on a variety of topics that open us up to new visions 
In a world where former values of workaholism and hyper-productivity is being challenged in favor of a slower, healthy and more holistic lifestyle, Art With Me promises to provide a fresh space and novel way to view life in which the natural human connection between people can be revitalized, in harmony with nature, our bodies, and the arts.
For those new to Miami and unfamiliar with historic Virginia Key, it is an 863-acre barrier island located in Biscayne Bay just south of Brickell and north of Key Biscayne. You can reach Virginia Key by boat or from the mainland via the Rickenbacker Causeway.
The six pillars of programming at Art With Me 2022 are organized as follows:

Art With Me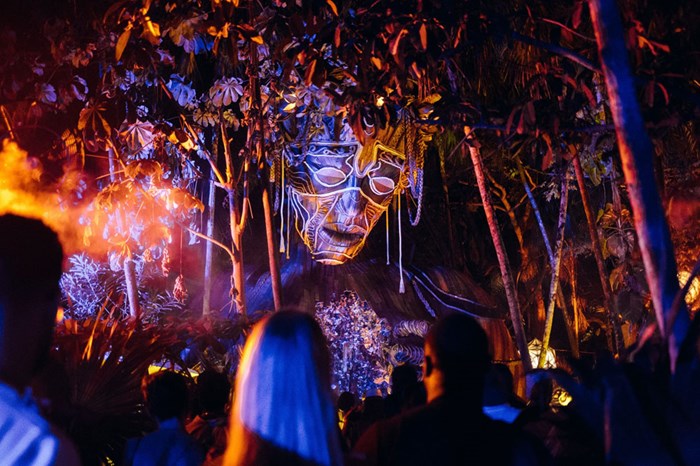 This is the main event of the festival, with art as the central umbrella that nourishes and inspires all the other pillars within the event. Art With Met features innovative and cutting-edge works by renowned visual artists from different corners of the world who create interactive, immersive installations that seamlessly flow into the surrounding areas.

Dance With Me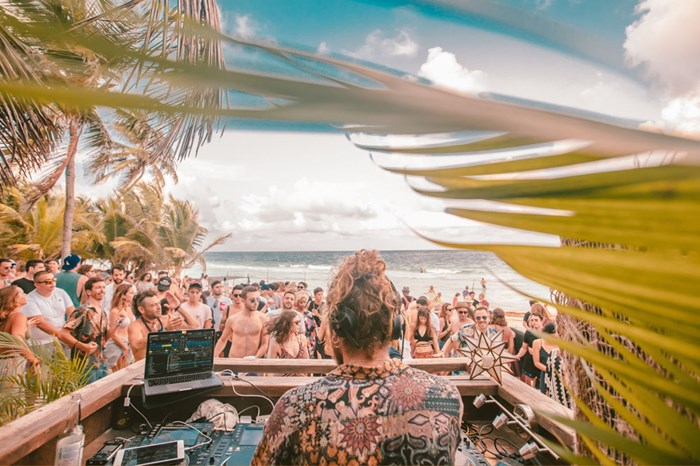 Harnessing the power of music as the great harmonizer of the world, as well as the curative and therapeutic power of movement, Dance With Me celebrates music and dance as central to all expressions of human transformation throughout history and as powerful catalysts for change. 
Combining artists, audiences and key members of the music, the Dance With Me experience is fun, therapeutic, and educational. While the does not focus on any specific musical or dance genre, the goal is expose audiences to the sounds, rhythms, and movements of diverse cultures.

Breathe With Me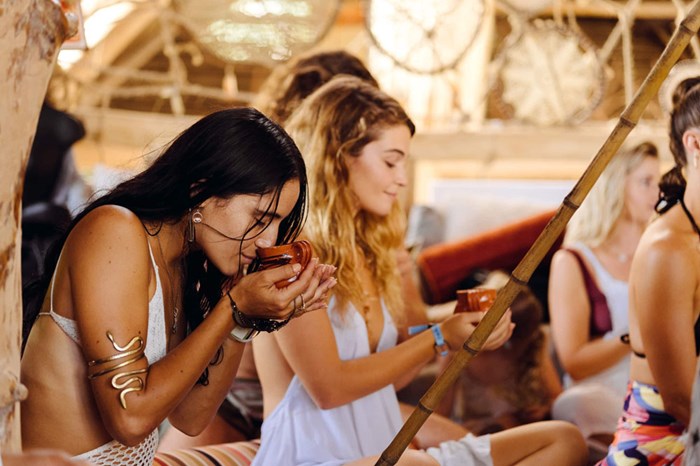 Breathe With Me combines an array of wellness workshops and activities that nurture mindfulness, and focus on reconnecting to the natural prana or life force through "a Grateful Heart, an Enriched Spirit, and a Peaceful Mind."  The diverse and deeply healing interactive workshops and activities presented at Breathe With Me endow the event with an almost spiritual quality and, at previous festivals, participants reported feeling transformed in many beneficial ways.

Eat With Me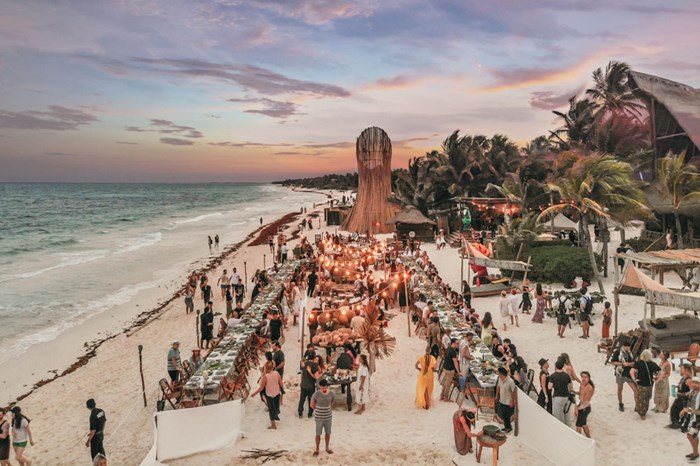 Centering food as art, as well as a universal form of sharing that unites people from all walks of life and backgrounds, Eat With Me is a smorgasbord of shared opportunities to enjoy international delicacies, exotic drinks, and the opportunity to travel the world through exposure to new aromas and flavors.  Nourish your mind, body, and spirit while partaking of delicious delicacies and connecting with people that you may never otherwise have connected with! 

Play With Me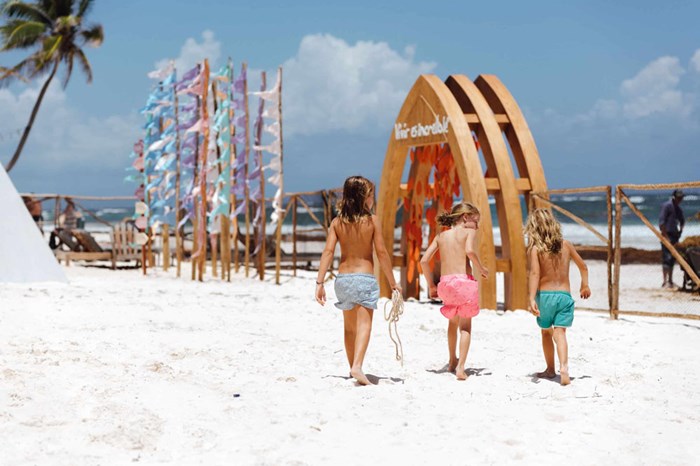 Play With Me is committed to the philosophy that exposing children to art, immersing them in creative environments, and providing opportunities to engage with art in meaningful and highly personal ways helps each child retain their natural curiosity and creativity well into their adult lives.  Play With Me provides a daily creative challenge for kids, guided by skilled instructors who work with children to enhance their performance skills and encourage them to probe deeper into their connection with their own creativity.

Care With Me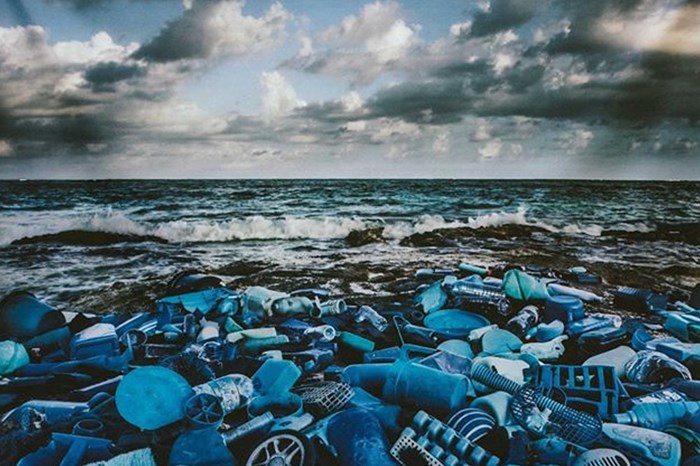 One of the chief objectives of Care With Me is to promote sustainable and regenerative living practices that demonstrate a genuine and effective commitment to caring for our planet and our natural environment through conscious, sustainable, and regenerative actions.
This year, the festival once again provides educational and motivational experiences that build global community consciousness and raise universal awareness of the importance of revering the earth, and creating a strong community collaboration model to help us move sustainably into the future.

Art With Me Miami 2022 Lineup of Featured Artists
We've provided a sneak peek at some of the artists that will be performing at Art With Me and its pillar events.  There will also be visual and culinary art by artists from different parts of the world.

About Art With Me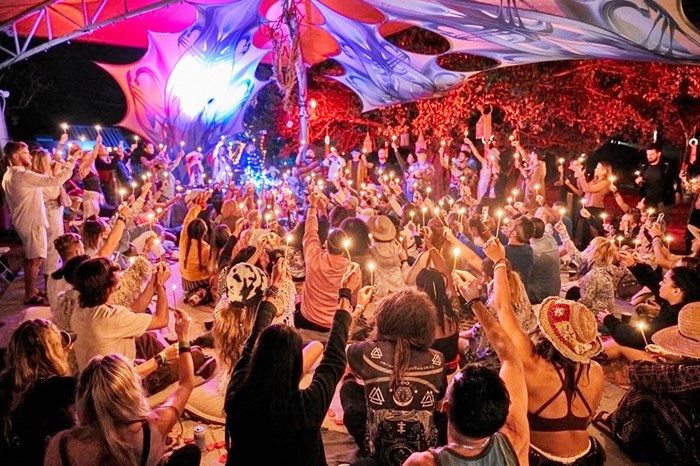 Founded in Tulum by David Graziano, Art With Me responds to a specific global need for integration of the basic principles that enhance life on our planet.
Graziano sums it up as follows:
"We need more creative ways to share information, to cooperate among the different forces and to all work toward a common goal. Through the power of inspiration and art, we can open up that window and change the way things operate within this beautiful city, to protect it for generations to come."
Click to learn more about Art With Me Miami and purchase tickets.



All photos courtesy of Art With Me
Share your thoughts with us
Sign up now
Get news and updates delivered to your inbox