Art Wynwood 2015: From Local Art Scene To Global Stage
Feb 06, 2015 February 06, 2015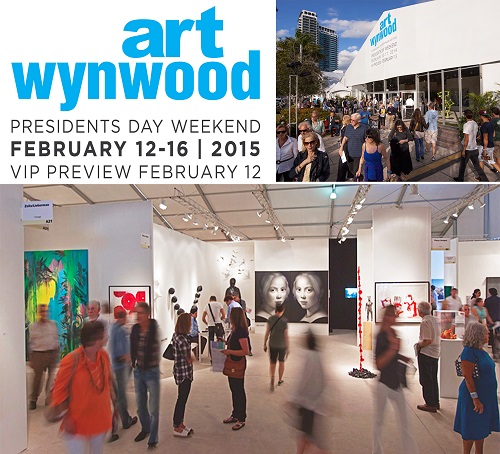 With 70 international galleries putting up emerging, cutting edge, contemporary and modern works of art for everyone to enjoy, Art Wynwood 2015 is undoubtedly the place to be for enthusiasts and seasoned collectors alike. Opening with a VIP Preview on the 12th of February, this celebration of one of the greatest art movements of our time will take place at the The Art Wynwood Pavilion from the 13th-16th of February.
Grabbing international attention and showcasing South Florida's hub of contemporary art, this 5-day long art fair is a reflection of everything Wynwood. An exciting time for Miami, on-display will be a diverse range of fresh, edgy and provocative works by budding, mid-career and established contemporary as well as urban street artists from across the globe. Its focus on murals, street art, pop surrealism and other genres from the contemporary underground movement is what gives this art fair its stimulating edge.
Highlights to look forward to during the fair include:
The Art Wynwood VIP Preview on Feb. 12
Art Wynwood Lifetime Artistic Achievement Award honoring Mel Ramos on Feb. 13
Art Walk on Feb. 14
ArtRageous Kids Center art introduction sessions for children aged 3-13 from Feb. 14-16
Admission passes range from $15 to $55, with free admission for children 12 and under.
While the 2014 edition of Art Wynwood boasted of 7,100 collectors and connoisseurs attending the VIP Private Preview alone and more than 32,500 visitors over 5 days, this year remains a wait-and-watch. Coinciding with the multimillion-dollar promenade of yachts and super-yachts at The Miami International Boat Show, locals and visitors alike will have plenty to do between ogling beauty at the marina or posted across the arts district.
Photo credit: artwynwod.com sergestrosberg.com
Share your thoughts with us
Sign up now
Get news and updates delivered to your inbox