Art Wynwood: A Contemporary Art Fair of International Standards
Jan 21, 2016 January 21, 2016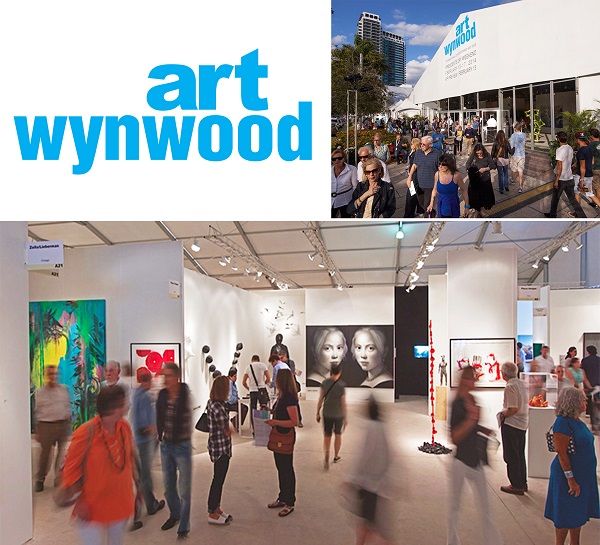 Kick start your cultural calendar on a refreshing note with the 2016 Art Wynwood Fair. Organized over the Presidents Day Weekend, the Fifth Edition of this annual event will take you through the most cutting edge works of our time. It's the place to be for every art admirer, collector and connoisseur in Miami between Feb. 11 and 15.
What started as a dilapidated district splashed with street art and murals - Art Wynwood has evolved into a showcase of the most provocative creations from mid-career to established artists from around the world. "Fresh" would be an understatement as you come to this 5-day art extravaganza. Taking you through the iconic Wynwood Walls, Wynwood Doors, Outside the Walls and galleries, you have to bring along an open mind and young soul to truly admire this "living museum" known as the Arts District.
The VIP Preview opens on February 11, giving you an exclusive peek into what to expect for the weekend. Feb. 12 onward you can enjoy all that Wynwood and its walls, doors and 60+ galleries have to offer with an influx of fresh creations from local and international artists. The highlight of Feb. 12 is when Martha Cooper will be honored with the Art Wynwood Lifetime Artistic Achievement Award at the db Bistro Moderne. The ceremony will commemorate the 40 years she has spent photographing and documenting urban vernacular art and architecture.
On Feb. 13, enjoy the legendary Art Walk organized every Second Saturday introducing you to all the art galleries, institutions and retail businesses in the district. The Artrageous Kids Center will be open Feb. 13-15 at the Miami Children's Museum. Enroll your tiny tots for an early start with art explorations, games, puzzles and storytelling.
Free shuttles will run from the Marriott Marquis, and the Yacht & Brokerage Show at the Fontainebleau Hotel. You could get a 1-day pass for $25 or multi-day pass for $55. Seniors and students 12-18 can get in for $15, while those under 12 get in free!
Share your thoughts with us
Sign up now
Get news and updates delivered to your inbox