August 2021 Miami Events: Summer Fun with Miami Spice, Rum, Music, Ballet, and More
Jul 30, 2021 July 30, 2021
It's back to school next month, so August is all about squeezing in every ounce of summer fun you can. With Miami Spice and Spa months overlapping, you can indulge all your senses this month. There are also two vibrant African dance festivals you can choose from and a rum festival to put you in high spirits. The longest-running ballet festival is back in town. Children will enjoy getting their fill of summer camp at the Bass and Frost Museums. Plus, the Deering Estate, Fairchild Gardens, and Adrienne Arsht Center are all back with your top favorites plus new events.
Read on for the complete digest on the Best Things to Do in Miami this August:


---
Things to Do in Miami - August Events at a Glance
---

August 2021: Miami In-person Events
Miami Spice Month: Throughout August & September

Miami Spa Months: Throughout August

International Ballet Festival of Miami: Now Through August 18

African Diaspora Dance and Drum Festival of Florida: August 6-8

National Rum Day Festival: August 16

Comprades Tour – Fonseca and Andres Cepeda: August 20

Lolita Flores at the Filmore: August 20

Miami Beach Kizomba Festival: August 26-30

Events at The BASS: Throughout August

Events at the Adrienne Arsht Center: Throughout August

Events at the Deering Estate: Throughout August

Events at the Fairchild Gardens: Throughout August

Summer Camps at the Frost Museum of Science: Throughout August

August 2021: Miami Virtual Events
O Cinema South Beach: Throughout August

Gables Cinema Drive-in: Throughout August


---
August 2021: In-Person Events in Miami
---
Various top Miami restaurants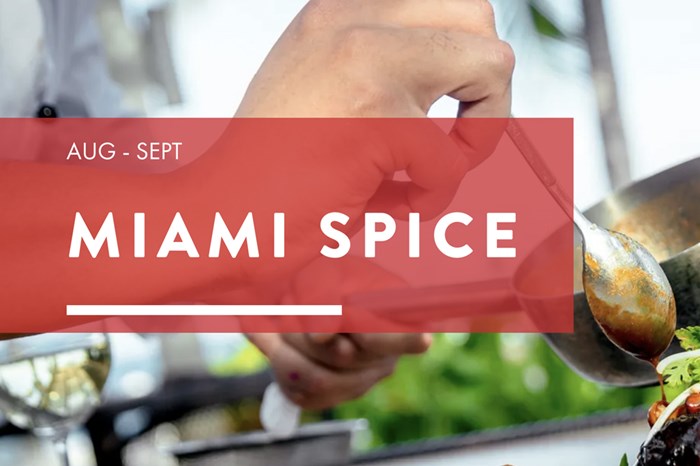 The most delicious event of the year is back to tease your tastebuds. Spice Months kick off this August with some of the most scrumptious collection of recipes, master chefs, and restaurants in Miami.
Sample top eats from the likes of Katsuya, Truluck's, Il Mulino NY, Scarpetta, Mignonette, and more at a bargain. This two-month-long Miami Temptations Program is one of the most highly anticipated culinary events of the year. Featuring prix fixe, three-course menus from top eateries, made available at just $28 for lunch/brunch and $42 for dinner, you can try everything on your foodie wishlist.
Find the complete list of Miami Spice restaurants, grouped by neighborhood here.
Various spas across Miami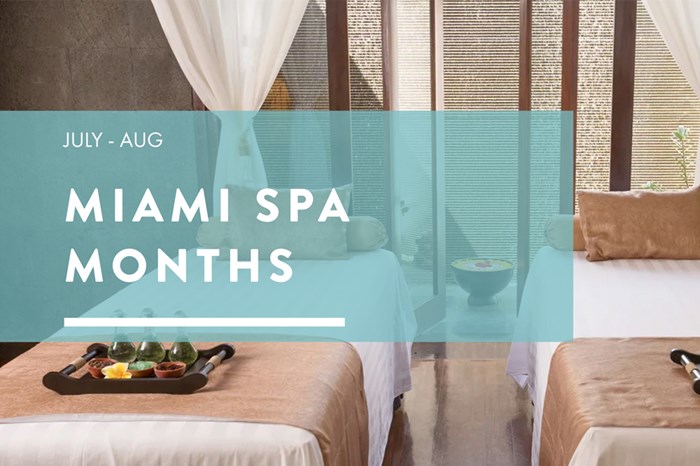 It's the final call to enjoy your favorite spa or beauty packages starting at as low as $109, at some of the best spas in Miami, and even America. In its second (and final) month, Miami Spa Months brings you a wide collection of rejuvenating treatments, healing wellness packages, soulful beauty treatments, and much more at some of the most attractive prices you'll find.
Check out the complete list of participating Miami spas by neighborhood here, including Lapis at Fontainebleau, Tierra Santa at the Faena Hotel, Valmont at the Setai, exhale at The Epic Hotel, Bamford at 1 Hotel South Beach, and more.
Live-streamed + Various venues across Miami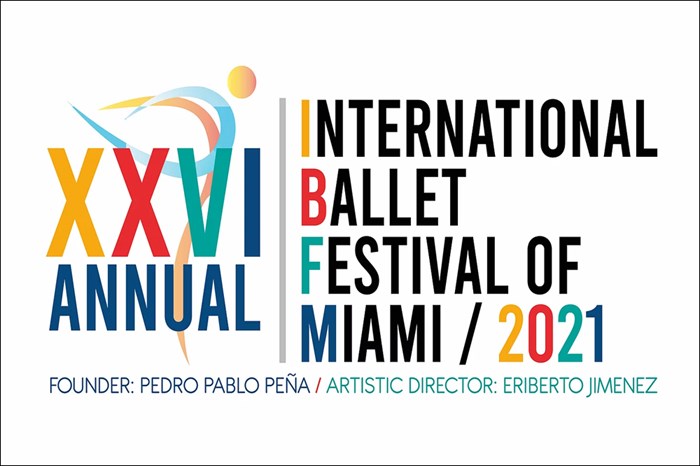 The finest ballet festival around is back this year with in-person and live-streamed events. Catch your favorite ballet stars from around the world at the 25th presentation of this longest-running dance festival. The three-week-long festival will feature interviews with directors, free dance films, online masterclasses, art exhibits, and more, and of course, moving performances by the best ballet companies in the world. Go here for the full schedule and list of venues, including performances at the Seminole Theater, Fillmore Miami Beach, and Miami Theater Center.
212 NE 59th Terrace, Little Haiti Cultural Complex, Little Hait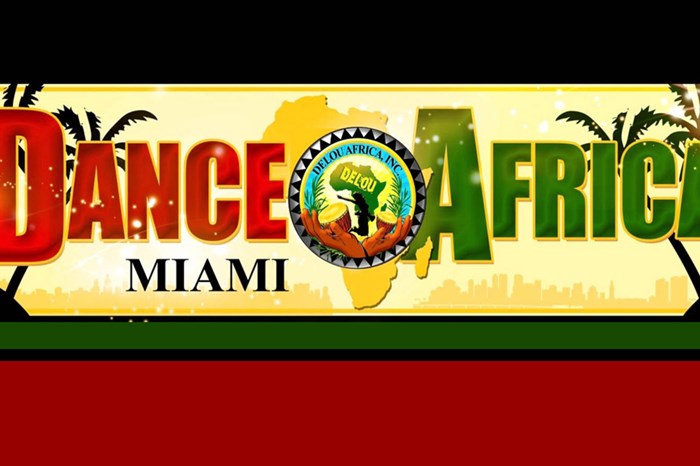 Get ready to stomp, sweat, and sway to the rhythms of Africa as you visit or join the celebrations online. Featuring renowned artists from Senegal, Guinea, Mali, Ivory Coast, Congo, Haiti and Cuba, this vibrant, three-day festival lets you master West African dance and drum instruments with in-person and virtual classes. In addition to the highly spirited workshops, the festival also features a comprehensive program for the entire family to enjoy, inclusive of yoga, children's dance classes, a virtual global marketplace, and more.
4041 Collins Avenue, The Confidante Miami Beach, Mid-Beach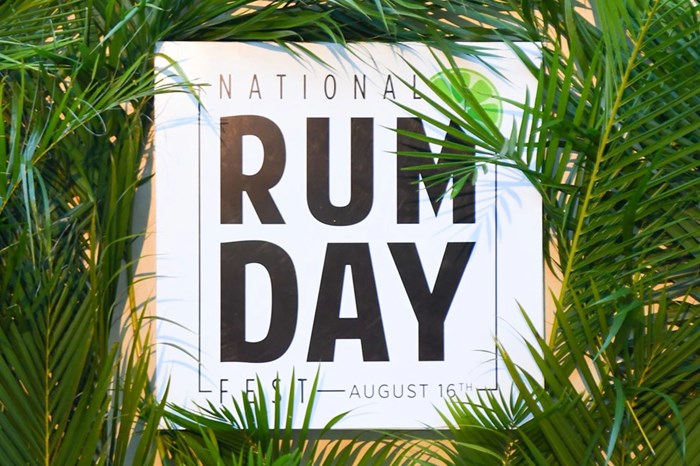 Join fellow rum enthusiasts, poolside, at The Confidante Miami Beach hotel to toast to National Rum Day. In its 4th year of celebrations, this in-person festival brings you your favorite and new rums from around the world for endless sampling. The boutique event keeps mixologists centerstage, helping enthusiasts savor innovative mixes and experimental concoctions that could become the next big thing on the rum scene. There will also be loads of food and live music to round out a fun night.
601 Biscayne Blvd, FTX Arena, Downtown Miami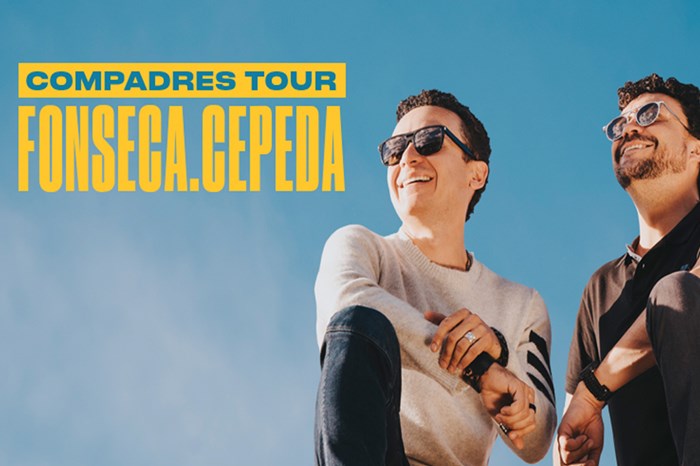 Catch Latin Pop sensations and Grammy-winning Fonseca and Andres Cepeda, live in action at the FTX Arena (formerly AmericanAirlines Arena) this August. With a brand-new date for their April tour, the Colombian singer-songwriter duo will be teaming up for the Compadres Tour to bring all their musical magic and latest hits to Downtown Miami.
1700 Washington Ave, The Fillmore, South Beach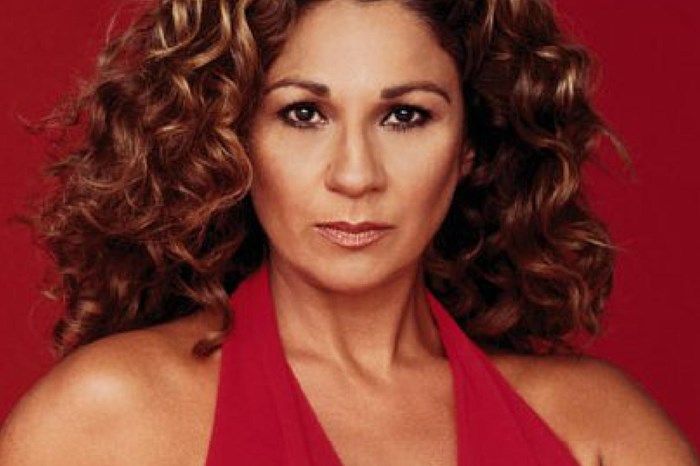 You'll be spoilt for choice as this Latin pop diva's performance coincides with the Compadres Tour. Performing live at the Fillmore Miami Beach, the Spanish actress and singer's concert will be a treat to the ears for all those in attendance, and especially those who've been waiting for her to take center stage for almost a year.
1 Ralph Sanchez Speedway Blvd, Homestead Miami Speedway, Homestead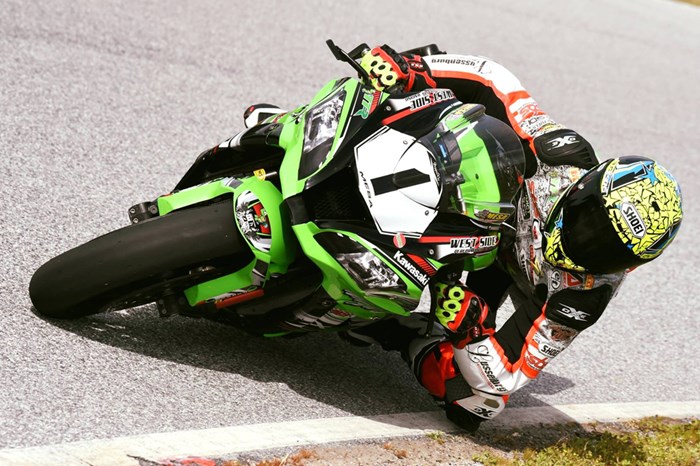 Do you love riding motorcycles? Then, bikers, get down to the tracks to test out your handling skills in a safe and supervised track environment. Push yourself to the limit with expert riders on hand to offer you advice and help improve your game on the tracks. All levels of riders are welcome at this weekend event that helps you go full throttle without any speed limits or stop signs getting in the way.
4525 Collins Ave, Eden Roc Resort, Mid-Beach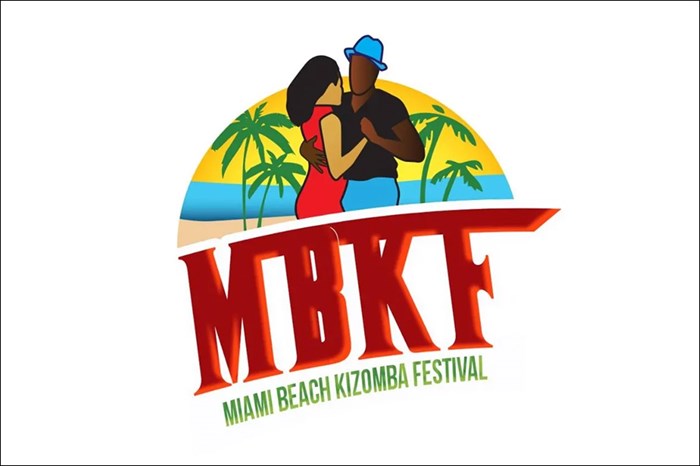 Also called the MBKF 2021, this five-day festival is all about bridging the gap between Africa and the African diaspora via dance and music. Unlike previous years, the festival will focus on nighttime dancing and epic pool parties instead of its workshops this August. Nonetheless, the festival will feature many unforgettable experiences and Grammable memories.
2100 Collins Ave, The BASS Museum, South Beach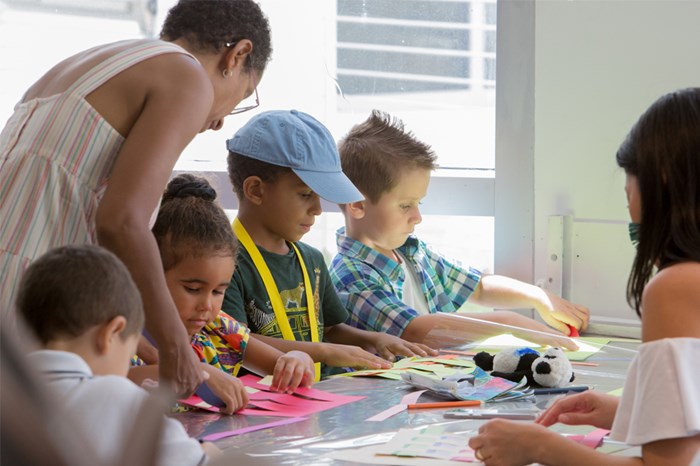 Let the kids join in for some last-minute camp activities before they're back to school, as they choose from a variety of classes, including Performance Art, 3D Art, Mask Making, Kinetic Sculpture, Collaborative Mural Art, or Inventions.
There's also a Self-Portrait Collage class for the entire family to enjoy on August 29. And a Small Talk with Naama Tsabar virtual discussion that you can join in from the comfort of your home.
1300 Biscayne Blvd, Adrienne Arsht Center for the Performing Arts, Arts & Entertainment District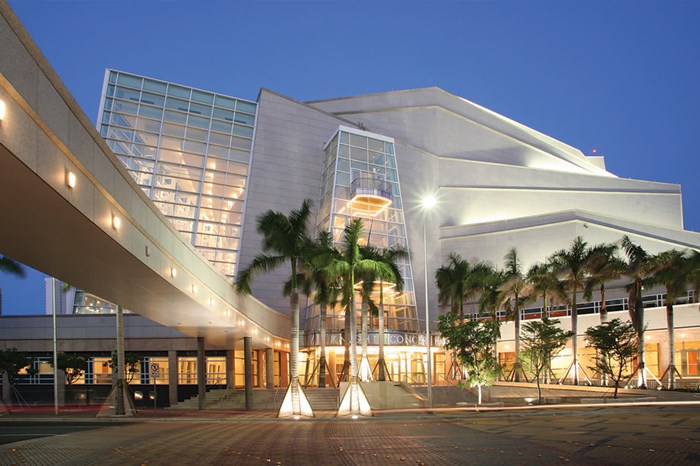 August 7 & 21,

the interactive Pour Your Art Out workshops continue into August with two new exciting themes. On August 7, kids aged 6 to 12 can join Adriana Sandoval to explore the elements of Van Gogh's famous masterpiece 

"Starry Night."

On August 21, children ages 7 and above can join Carolina Blanco to pick up on 

The Art of Collage

, where they get to learn the interesting craft of collage-making and take home their creations.

August 9-13,

theater-loving kids (aged 10-17) will have a blast as they enroll in this 5-day song-and-dance-filled enrichment program.

MyMainstage

will not only help your child master the art of character development but also conclude with a streamed presentation.

August 14,

the 

AYITI: Stories & Songs From Haiti

presentation takes over Knight Concert Hall to celebrate Haitian culture with multifaceted performer and Miami native Inez Barlatier.
16701 SW 72nd Avenue, Deering Estate, Palmetto Bay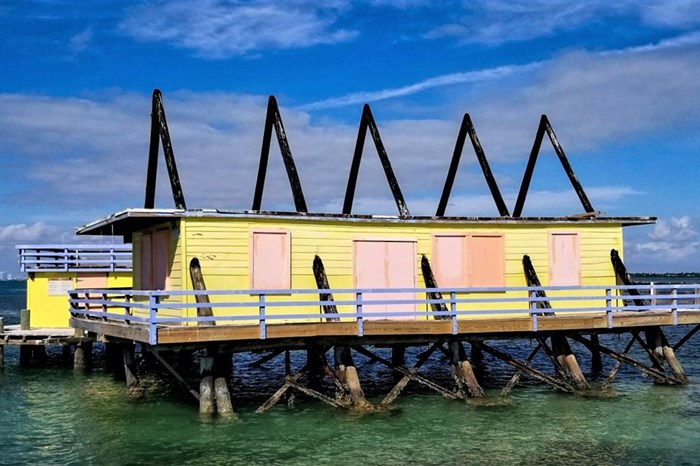 Besides their monthly Afro-Fusion Dance Class, Stiltsville Guided Bay Cruise, Sunrise Photography, and Butterfly Walk, the Deering Estate will also be hosting:
10901 Old Cutler Road, Fairchild Tropical Botanic Garden, Coral Gables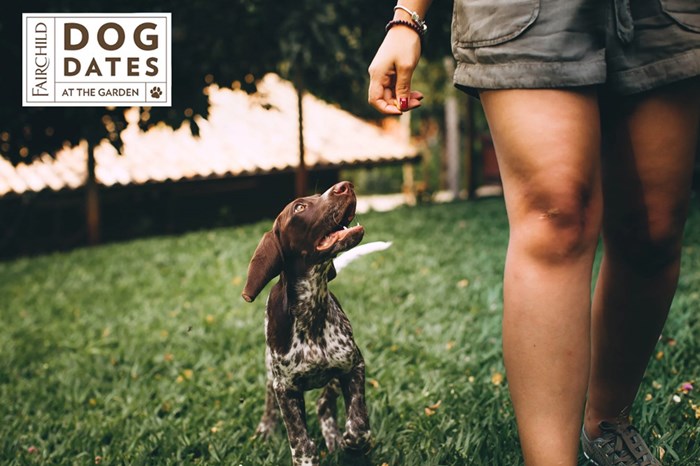 The events lineup at the Fairchild keeps getting better with each passing month. Here's what's in store for this August besides multiple Dog Date Strolls and the Dog Bazaar:
1101 Biscayne Blvd, Phillip and Patricia Frost Museum of Science, Downtown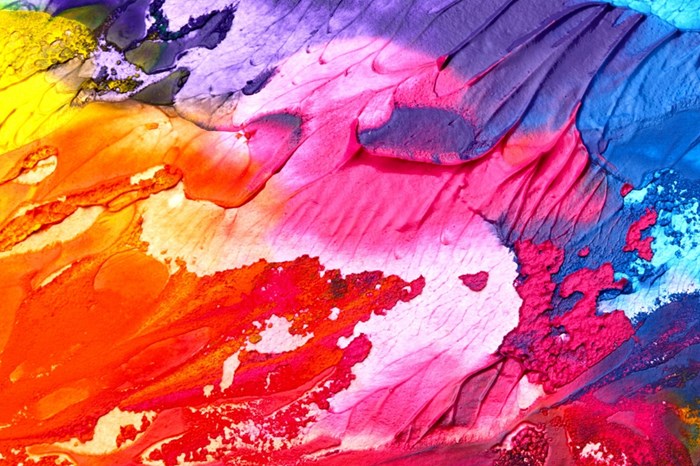 Calling all inquisitive campers for the last leg of summer camps at the Frost Museum! August marks the end of summer, and this is the last chance for kids to get some fun in before term begins. Enroll for their in-person or virtual camps, as your choices span Science of the Arts, Creative Science, Outer Orbits, and Astronomy Investigators.


---
August 2021: Virtual Events in Miami
---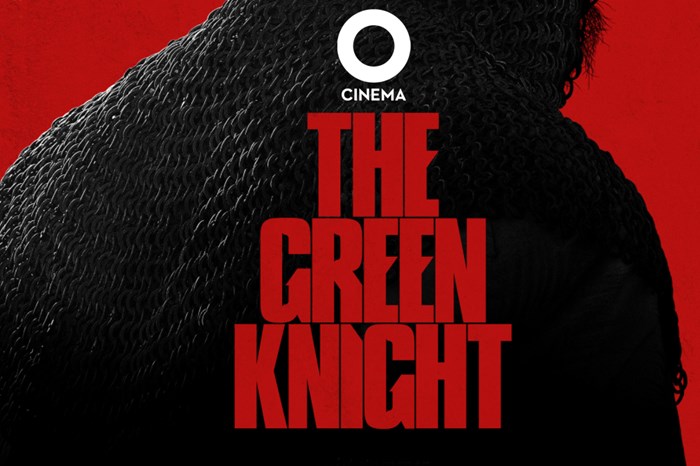 Besides its virtual cinema, where you can stream classic gems to newfound picks for as little as $7, here's what O Cinema has in store this month:
August 1-12, join King Arthur's headstrong nephew on a daring journey to confront 

The Green Knight

in an epic fantasy adventure film.

August 4, 

Sweetie

will be streamed as part of the MBC Interactive Archive Project, where you join a straight-laced girl and her rebellious sibling on a journey through their seemingly normal childhood.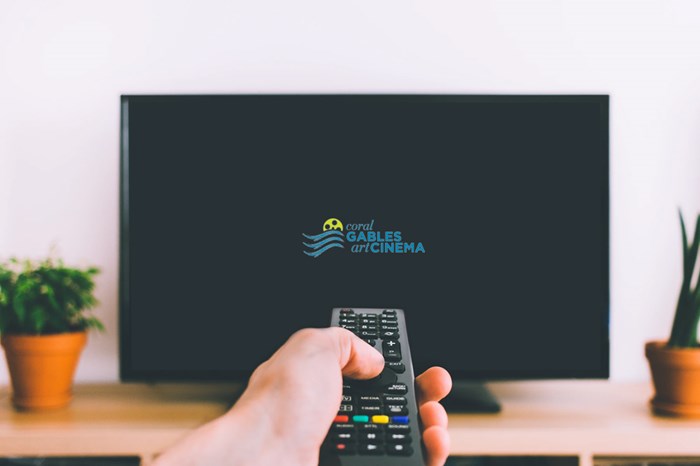 Streaming up to 3 free movies a day, Gables Cinema makes sure you're thoroughly entertained if you don't feel like going to a theater. While you can drive-in to their Virtual Cinema any time, any day, the art cinema is also opening its doors for special screenings of Cinema Paradiso, Song of the Sea, Thelma & Louise, Fiddler on the Roof, Blue Velvet, and more this August.


---

Where are you headed this August? Care to share? We'd love to hear from you on Instagram, Facebook, or Twitter.
Share your thoughts with us
Sign up now
Get news and updates delivered to your inbox