Bahamas Condo Developers Contest South Florida Designers
Apr 16, 2014 April 16, 2014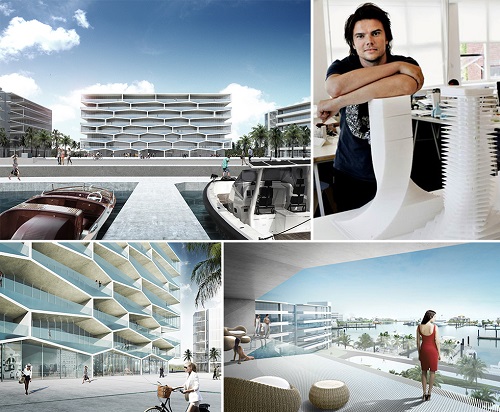 Condo developers in the Bahamas are attempting to redirect South Florida vacation home buyers to their island condos by hiring star architects to pique interest.
The Honeycomb building, a project developed to redirect traffic, is located in Albany resort on New Providence Island's southern shore. Honeycomb is deriving some of its inspiration from the South Florida architecture by hiring Bjarke Ingels to design and generate buzz based off of the familiar South Florida style.
Ingels, a well-known starchitect, has collaborated with HKS and Michael Diggiss & Associates to create Honeycomb. Their design includes eight floors, individual swimming pools, and 34 apartments with sizes ranging from 3,000 to 8,000 square-feet. Honeycomb was already 30% sold only a short time after it was launched. Prices ranged from $1,000 to $2,500 per square-foot or more.
"There is an element of competition between the Bahamas and Florida for non-Floridian buyers," Christopher Anand, Albany managing partner said, he believes that the two may go head to head to win buyers.
Source: miamiherald.com
Photo credit: Bjarke Ingels - archimemeplex.com, Honeycomb renderings - huffingtonpost.com
Share your thoughts with us
Sign up now
Get news and updates delivered to your inbox