Bal Harbour Shops Braces for Fabulous Upgrade
Oct 16, 2019 October 16, 2019
Back when Stanley Whitman first opened Bal Harbour Shops in 1965 on the former site of a World War II army barracks, outfitting it with the most upscale brands of the day, nobody expected it to survive the competition served up by the bevy or air-conditioned malls that were springing up everywhere at the time. 
But, precisely due to its unique feel, its open-air design that takes full advantage of the breezes sweeping across the Atlantic Ocean and Biscayne Bay, as well as the natural beauty of the subtropical setting, Bal Harbour shops was destined to become one of the most elite shopping destinations in the United States.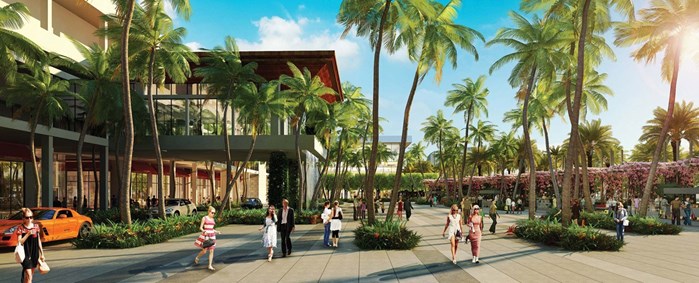 Architect rendering of expansion project


Bal Harbour Shops Expansion Project 
Currently, Whitman Family Development is planning a 350,000-square-foot expansion project at Bal Harbour Shops that is due to be completed in 2023. The firm's legal intermediary, Holliday Fenoglio Fowler, L.P. announced in July of 2019 that they secured financing in the amount of $550 million for the expansion project on behalf of Whitman Family Development.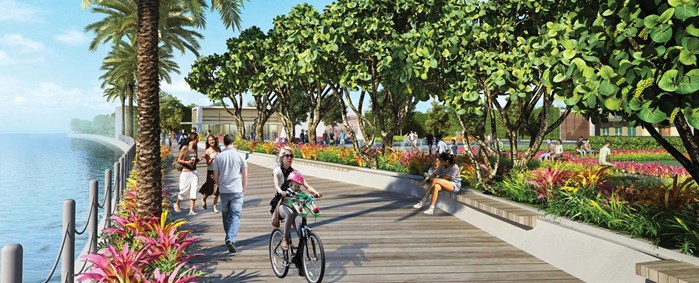 Bal Harbour Shops Expansion - Architect new recreational park rendering


Barneys New York Flagship Coming Soon
The expansion will allow Bal Harbour Shops to create space for the many luxury brands that are on a waiting list for a lease at this elite retail center. In fact, the expansion will bring in an additional 70 brands, including the first Barneys New York flagship store located in the Southeast. This will be the first expansion/renovation project at Bal Harbour Shops since an addition was made to the building in 1982 that included the addition of the second story to accommodate additional vendors.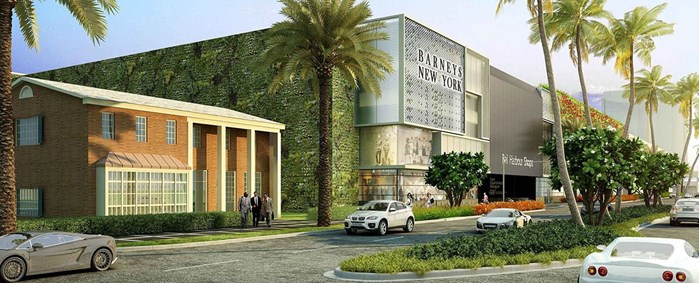 Barneys New York - Architect rendering


A Brief History of Bal Harbour Shops
Bal Harbour Shops blossomed in large part due to Whitman's success in attracting such anchor brands as Neiman Marcus, which opened their first specialty store outside their Texas homeland in 1971 at Bal Harbour Shops. Upon seeing the success of the Neiman Marcus store, Saks Fifth Avenue opened its Bal Harbour flagship store in 1976, becoming the mall's second anchor store. Today, both brands stand as central pillars of the Bal Harbour Shops experience.
Bal Harbour Shops soon began to attract famed European merchants, and Whitman's carefully curated collection of stores quickly set the bar for the industry, leading the nation in annual sales productivity. In September 2012, Shopping Centers Today magazine ranked Bal Harbour Shops as "the world's most productive" shopping center, in terms of sales per square foot. Generating some $2,555 in sales-per-square-foot at the time, Bal Harbour Shops was pulling in seven times the industry average of $451-per-square-foot as estimated by the International Council of Shopping Centers. 
Sales at Bal Harbour Shops have continued to escalate regularly over the years. Today, Bal Harbour Shops houses 100 of the world's most renowned designer boutiques and gourmet eateries, and is owned and managed by Whitman Family Development, direct heirs of Stanley Whitman, who passed away in 2017.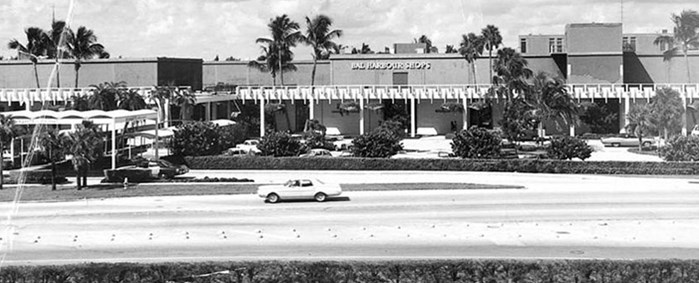 Bal Harbour Shops Opens in 1965 with 30 Retailers in One Level Fashion Center. Photo courtesy of BalHarbourShops.com


Bal Harbour History Timeline
1965: Stanley Whitman opens Bal Harbour Shops with 30 Retailers in One Level Fashion Center

1971: Neiman Marcus Opens Flagship store at Bal Harbour Shops

1976: Saks Fifth Avenue Opens Flagship Store at Bal Harbour Shops

1982: First expansion and renovation project consisted of the addition of the 2nd Floor.

2012: Bal Harbour Shops ranked "the world's most productive" shopping center by

Shopping Centers Today

magazine published by the International Council of Shopping Centers (ICSC)

2015: Bal Harbour Shops celebrates its 50th Anniversary

2017: Stanley Whitman dies and the company passes to Whitman Family Development

2019: Expansion project is approved and moves forward

2023: Scheduled date of completion for Bal Harbour Shops expansion project
As fabulous as Bal Harbour Shops is already, we can only expect it to become even more glorious as it grows. It will be exciting to see the completed expansion in a few short years.


---
Share your thoughts with us
Sign up now
Get news and updates delivered to your inbox