Bentley Edgewater Hotel and Residences will Begin Construction in January
Oct 19, 2015 October 19, 2015
The new Bentley Edgewater, sister project to the Hilton Bentley  South Beach, began pre-sales in September.
The 32-story condo and hotel project with over 200 units has been priced at an average of $650 per square-foot. Requiring a 50% depost, typical for Miami condo preconstruction sales, sales reps report that approximately 20% of the building has been reserved since the beginning of their sale launch.
The Heafey Group, developers of the project, offer a special, limited time membership for the Bentley Beach club with the purchase of a condo unit. The beach club is located at Heafey's Hilton Bentley South Beach on Ocean Drive.
Heafey Group also headed up luxury highrises Doubletree Grand in Biscayne Bay as well as VIU and WE in Ottawa.
Bentley Edgewater is supposed to break ground in January 2016, finishing upward construction in January 2017 with total completion in July of 2017. The architect of the project is Kobi Karp.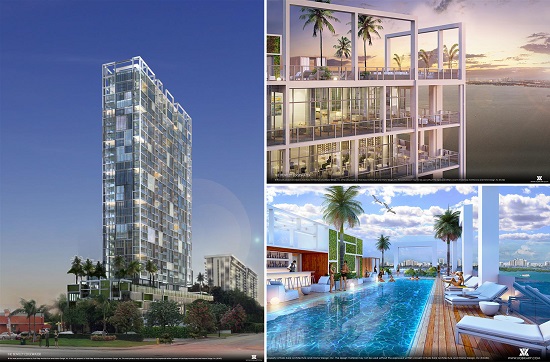 Source: thenextmiami.com
Photo credit: thenextmiami.com
Share your thoughts with us
Sign up now
Get news and updates delivered to your inbox