Best Brickell Restaurants & Eateries - 2022
Jul 14, 2022 July 14, 2022
Awesome eateries abound in Miami's buzzing Brickell neighborhood. In fact, having a bevy of food options is a neighborhood specialty in Miami's Manhattan of the South. Basically, if you're hungry and you're in Brickell, you're in luck. 
Since there are so many great places to eat in the area, we've broken down our favorites by cuisine to help you pick the perfect spot for whatever you're in the mood for in this Foodie's paradise.



---
Best Breakfast & Brunch in Brickell 
---
921 Brickell Ave, Miami, FL 33131
This little French-inspired café serves up a delightful menu of breakfast favorites (and has awesome lunch and dinner options as well), with the added benefit of outdoor seating in a relaxed, breezy setting.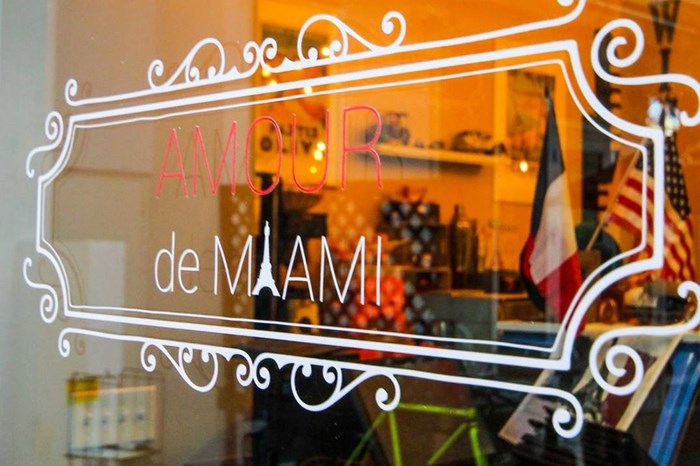 600 Brickell Ave
Known for its artisan desserts and pastries (see the Best Bakery section below), this favorite work-lunch spot also serves up some of the best brunch on the weekends with a French-Latin touch. Offering an array of breakfast foods, baked goods, bistro-style lunch, and signature desserts, it's always a treat to visit B Bistro + Bakery for a taste of local freshness. Soups, salads, sandwiches, and casual Mediterranean-inspired fare fill out the menu. Don't forget to leave room to try one of their famed Petit-gateaux (small cakes) for an unforgettable dessert!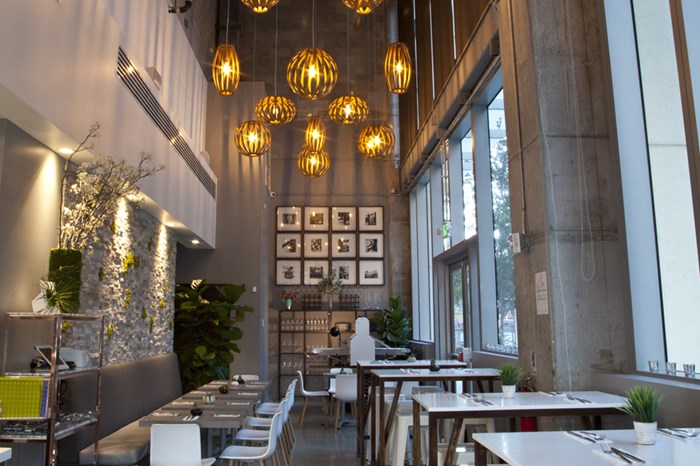 900 S Miami Ave #130, Miami, FL 33130 
We love this inexpensive, casual breakfast spot that has earned a local reputation for serving the best Eggs Benedict in all of Brickell. Breakfast, brunch, and lunch offerings include savory and sweet options crafted with fresh, local ingredients.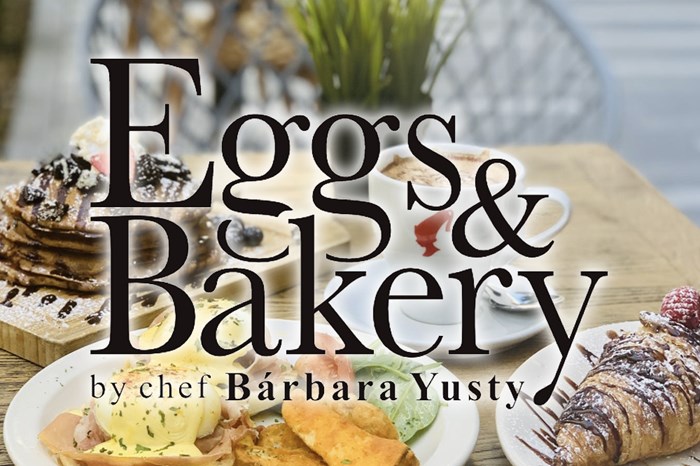 ---
Best Waterview Restaurant in Brickell 
---
500 Brickell Key Dr · In the Mandarin Oriental, Miami
Exquisite Peruvian seafood with romantic views of the Bay characterize this elegant signature restaurant in Brickell Key at the Mandarin Oriental Hotel. The surf and turf menu includes Peruvian classics with a few exotic fusion surprises, prepared with the highest quality ingredients, and meticulously supervised by master chef Gaston Acurio.
465 Brickell Avenue  · In the Icon Brickell
You've not experienced true Italian until you've had Cipriani.  Four generations of Italian heritage, quality and hospitality go into every dish, so you can be guaranteed one of the best meals ever. With impeccable service Cipriani is known for, this celeb favorite offer panoramic views of the Miami River and Biscayne Bay in a chic nautical aesthetic inspired by the waterfront setting.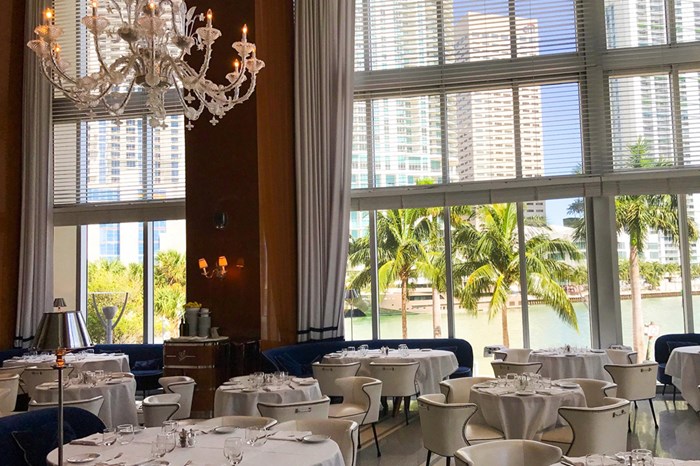 1155 Brickell Bay Dr #101 · In The Mark on Brickell
A longtime favorite for more than a decade, this casual, affordable, sunny spot serves up Spanish tapas and Mediterranean fusion in a stylish waterside bistro setting. Locals love the laid-back lounge vibe here, and it's tempting to spend the entire afternoon sipping cocktails while overlooking the Bay.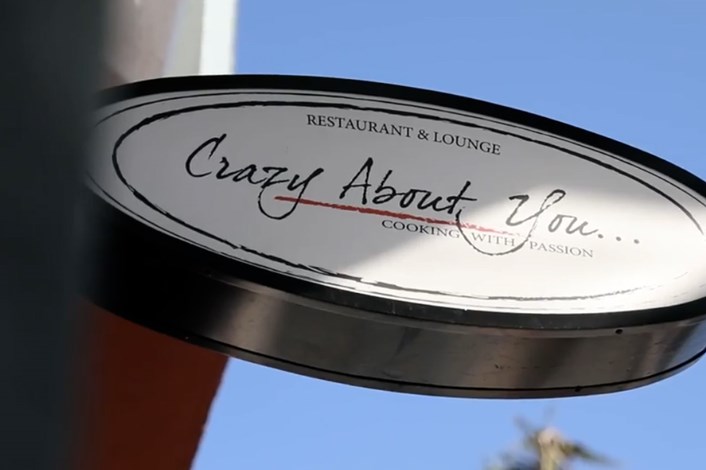 ---
Best Steakhouse in Brickell 
---
444 Brickell Ave
Plenty of deals have been done at this long-standing power lunch and dinner spot. But this elegant steak house is also the perfect spot when you want to impress an important carnivore in your life. A local icon, this steakhouse is beloved for the quality of its food and for its laid-back, sophisticated setting.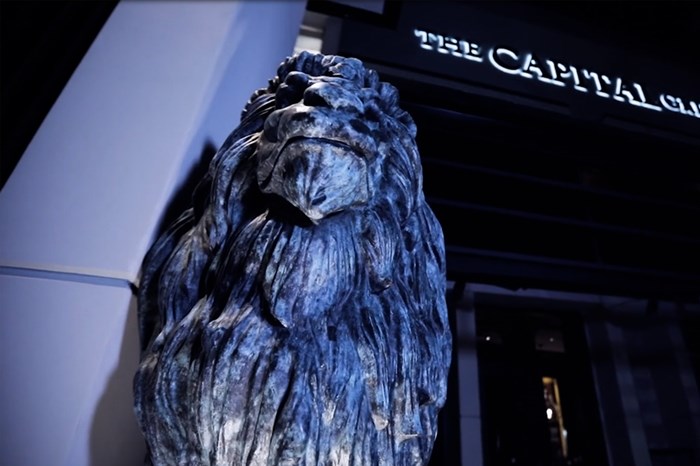 600 Brickell Ave Suite 150
Another local favorite known throughout the U.S., Fleming's serves top quality steaks, aged prime beef, and seafood offerings such as lobster tails and Chilean sea bass, alongside an extensive array of fine wines, and hand-crafted cocktails.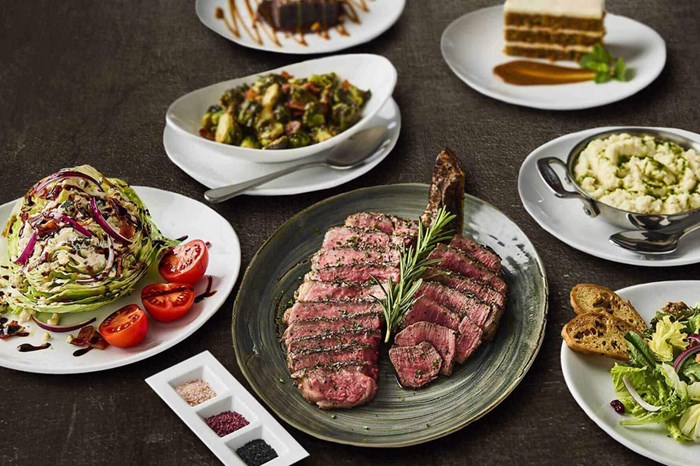 ---
Best Sushi in Brickell 
---
1300 Brickell Bay Dr · In Brickell House Condo
Hailing from Peru, with restaurants in several international destinations, this unique Japanese fusion eatery is beloved by locals for the exquisite Japanese Peruvian fusion menu and some of the most prized sushi in all of Miami.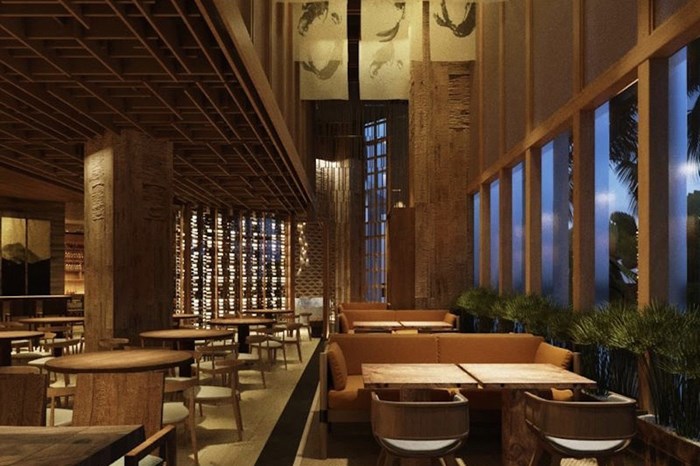 200 SE 15th Rd · In Brickell Harbour Condominium
This casual and inexpensive sushi spot offers an extensive array of sushi rolls with over 30 sauces, in addition to other Japanese entrees.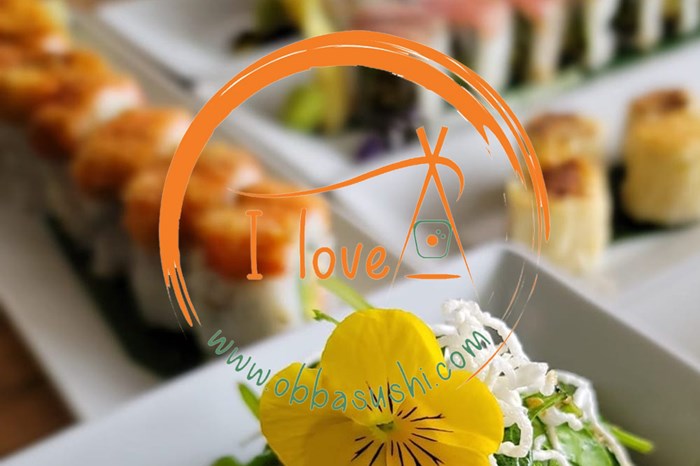 186 SE 12th Terrace · In Solaris at Brickell Bay
An excellent choice for a quick, corporate lunch or an authentic dinner, Nikko serves the best in local Asian fusion, Thai noodle dishes and soups, along with some of the city's best Sushi.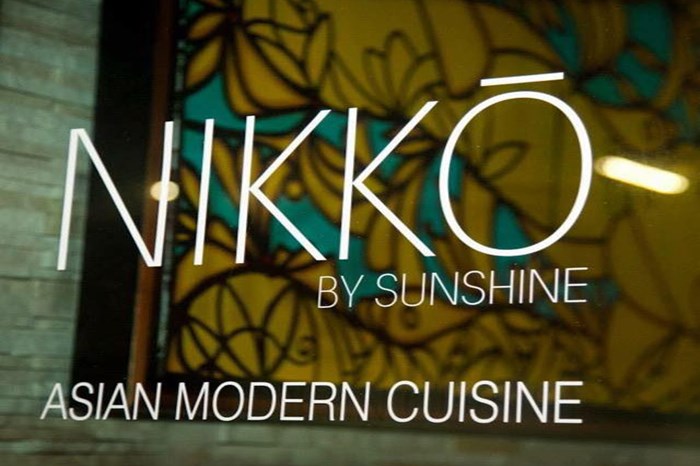 ---
Best Italian in Brickell 
---
900 S Miami Ave Space 185 · In Mary Brickell Village
Consistently listed among Miami's top Italian restaurants, Toscana Divino serves up traditional Tuscan specialties made with authentic artisanal and fresh, locally sourced ingredients, with impeccable service and attention to detail, within a contemporary Italian décor accented by natural wood. Definitely one of Miami's most treasured Italian eateries.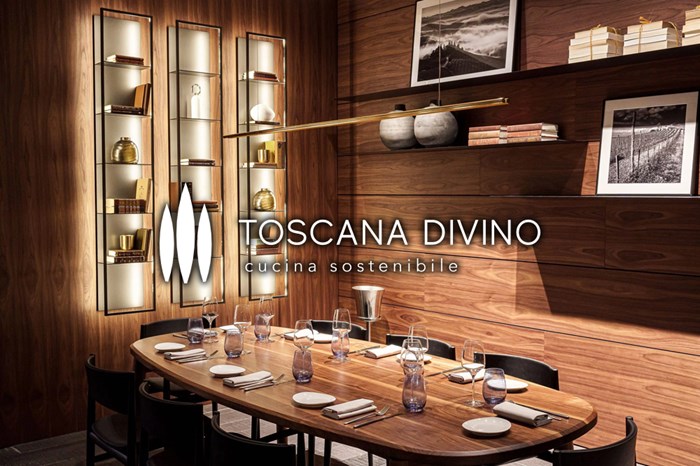 465 Brickell Avenue  · In the Icon Brickell
Okay, we know… we already mentioned Cipriani, but it's so good, we can mention it twice. If you're missing Italy, want to celebrate over delicious food, or just want to have your favorite pasta, this is the place. Not to mention they have one of the best wine lists in Miami.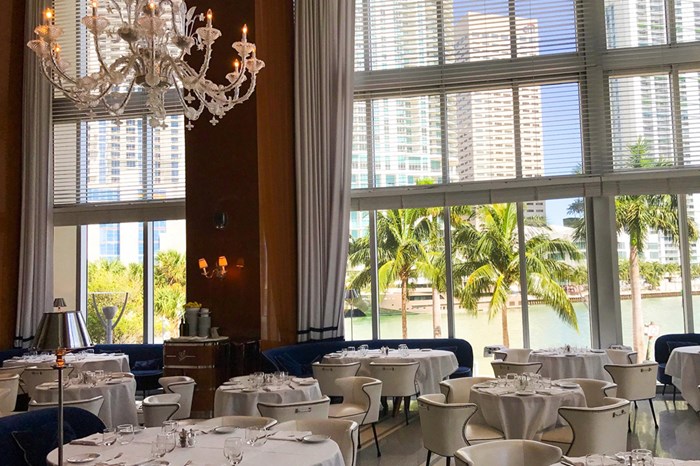 ---
Best Pizza in Brickell 
---
601 S Miami Ave · In Brickell City Centre
Serving artisanal wood-fired pizzas prepared using a traditional 75-hour leavening process, and fresh, house-made pasta dishes inspired by the cuisine of the Campania region in Italy, dining at Antica Pizzeria takes pizza night to a whole 'nother level.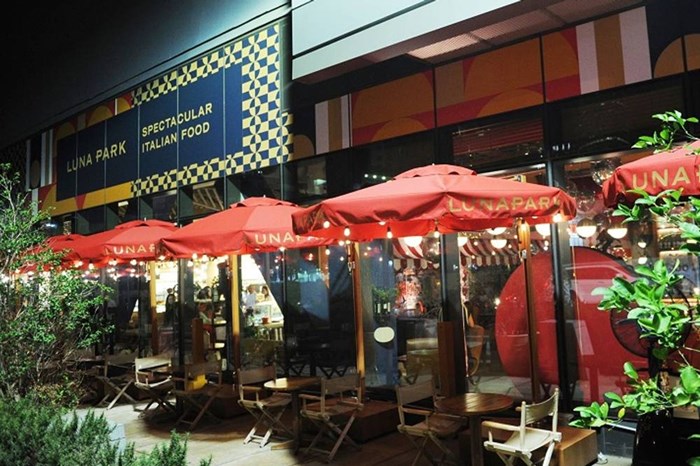 1000 South Miami Avenue
An award-winning legend in local, authentic Italian pizza, Mister O1 gets its name from eponymous O-1 special non-immigrant visa status reserved for individuals with extraordinary ability granted to chef Renato Viola. Quaint and always busy, you've got to try their favorite Star Luca pizza. Mangia!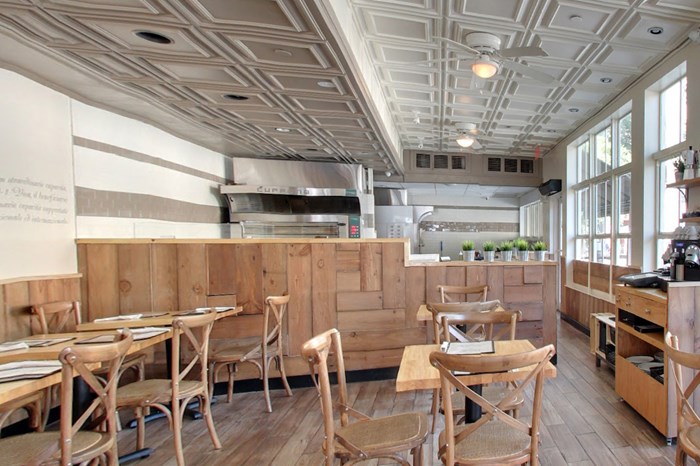 70 SW 7th St · In Brickell City Centre 
This upscale eatery in the Brickell City Centre food hall serves up fresh pasta, pizza, crudos, salads, and desserts, along with coffee, a robust wine list, and cocktails. 

---
Best Latin Restaurant in Brickell 
---
495 Brickell Ave · In the Viceroy Hotel
Excellent Mexican fusion cuisine prepared with traditional off-the-beaten-path ingredients, contemporary and surprising combinations, exotic cocktails, and lavish desserts - all served in a refreshing outdoor patio with a stunning view of the Bay.
788 Brickell Plaza · In EAST Hotel, Miami
Grilled Uruguayan cuts of meat are the prime focus at this no-nonsense South American steak house. Down-home specialties are prepared in an authentic open-fire parrilla and wood-fired oven and served in an exquisitely rustic chic dining room or open terrace.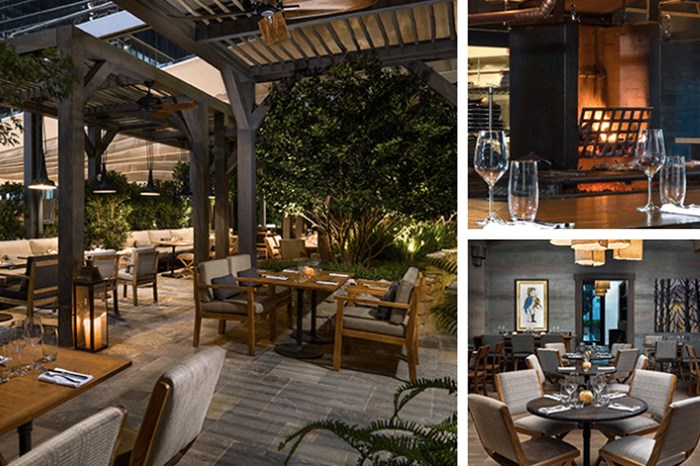 701 S Miami Ave Brickell City Centre 4th Floor · In Brickell City Centre
Miami loves its Cuban cuisine, and especially when a restaurant manages to put a new spin on it by returning to the roots of Cuban cooking. Inspired in regions from the interior of the island, Marabú serves traditional artisanal cuisine from the Cuban countryside. Cooked over charcoal, these dishes are bursting with rich, smoky flavor and prepared with locally-sourced authentic Caribbean ingredients.  Accompany your hearty meal with a traditional Cuban cocktail updated with a new twist.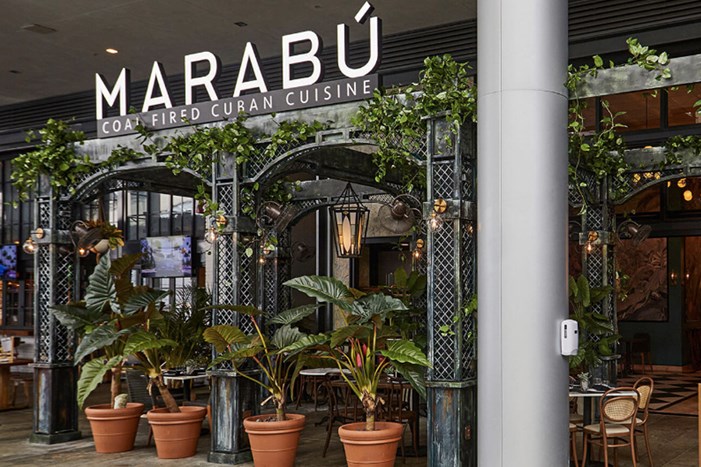 ---
Best Mediterranean Food in Brickell 
---
1416 Brickell Ave
Classic Greek-Lebanese fare prepared with fresh local ingredients and traditional family recipes are what you'll find here. Enjoy Mediterranean lunch, dinner, and brunch specials, served with an extensive wine list as well as bakery goods and desserts.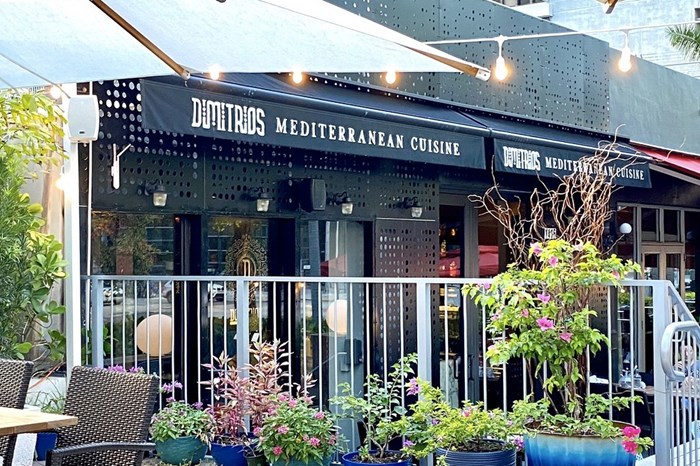 50 SW 10th St · In Camden Brickell Apartments
Casual Persian fare featuring meat, chicken, and fish grilled to perfection according to family recipes handed down for several generations and updated by chef Ali Shabani. Customize your bowl, salad or wrap with fresh, healthy ingredients, and indulge your taste buds while nourishing your body.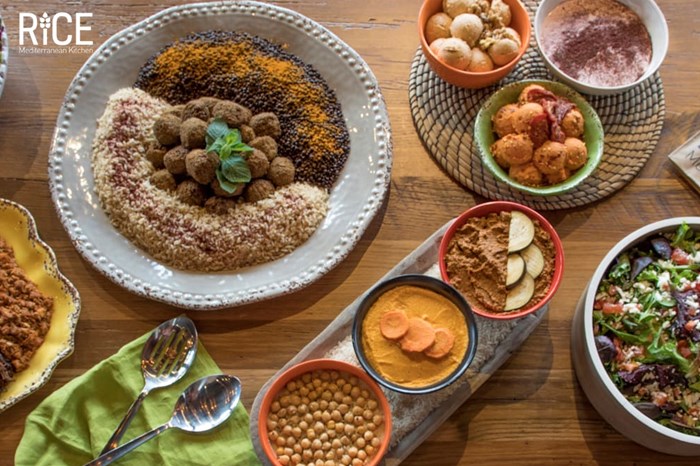 ---
Best Vegan & Juice Bars in Brickell 
---
1060 Brickell Ave
Serving up an interesting fusion of Japanese and Mediterranean cuisine, Geisha69 also has some of the best vegan offerings in the area. From vegan sushi, to vegan burgers, to vegan "beef" teriyaki, this is a great place to go meat-less and try some whimsical new takes on your favorite old standards.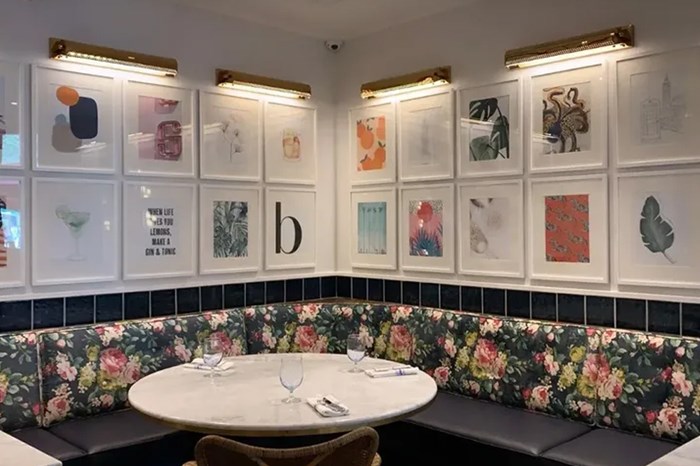 701 S Miami Ave Brickell City Centre, Suite 345 · In Brickell City Centre
Want to eat clean? Want super-fresh-pressed juices with superpowers? This is your place. Dr. Smood specializes in sustainable, gluten-free, raw, vegan, and just plain "clean" eating. They even now have their own line of grocery staples, including coffee and teas, you can take home to keep the good eats coming.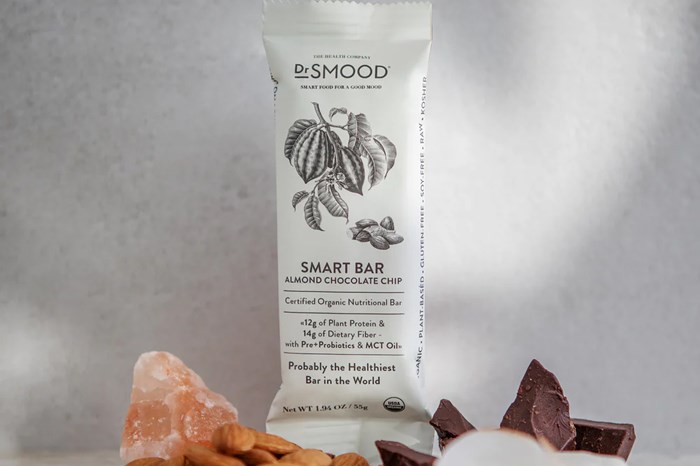 70 SE 5th St, Suite 107  · In 500 Brickell Condo
Finally, authentic Latin-meets-vegan restaurant, and the result is delicio! A consistently 5-star reviewed vegan spot, here you'll find cauliflower meat tacos, vegan burgers, Venezeulan cachapas, meat-free sausages and much more! Whether you're vegan or not, the flavors here are not to miss.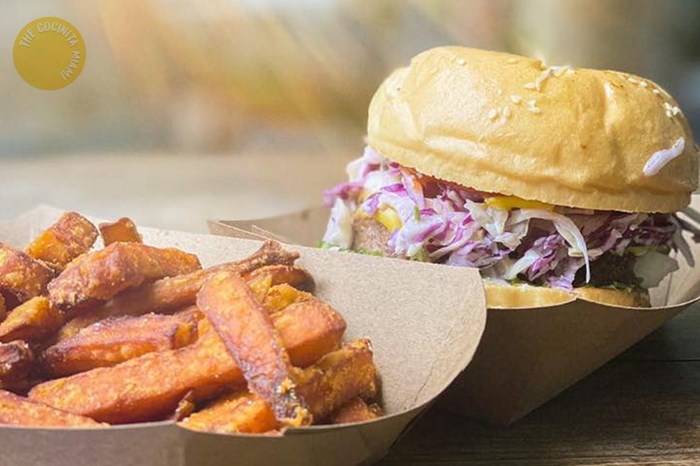 ---
Best French in Brickell 
---
1300 Brickell Bay Dr · In Brickell House Condo
LPM Restaurant & Bar specializes in light French Mediterranean and Niçoise cuisine and serves exquisite pasta, meat, and seafood dishes featuring fresh Mediterranean ingredients served in a relaxed "Belle Epoque" dining room that extends onto an elegant outdoor patio.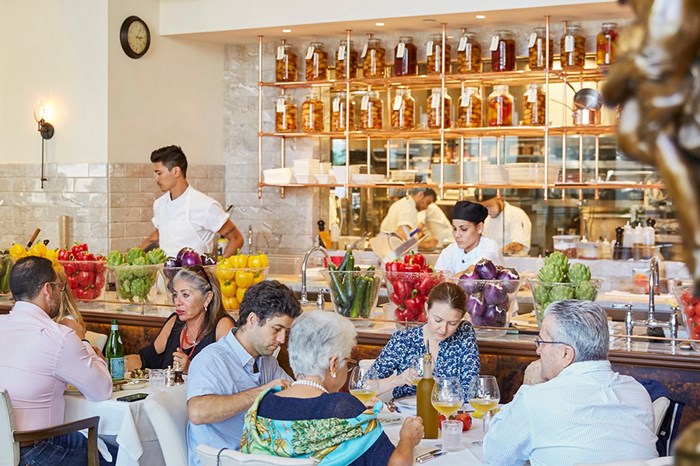 1200 Brickell Ave
Glamorous, trendy and one of the most famous restaurants in all of Miami, this was a hard to call to put under "French" or "Steakhouse." With its original location in New York, this blend of french fare and fresh steaks and seafood is definitely worth any wait to get a reservation. Try classics like Côte de Porc, Duck à l'Orange, or Chicken & Crepes for two, and of course, pommes frites. They also have a wine selection of more than 700 bottles, adding to its self-described "spirit of sophisticated decadence."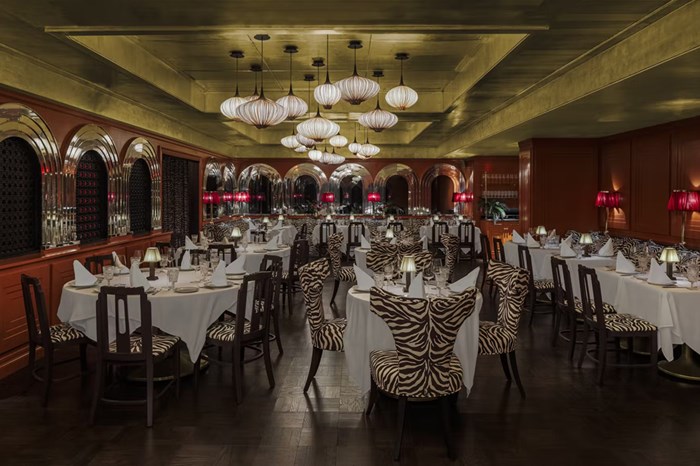 ---
Best Fusion Food in Brickell 
---
871 S Miami Ave
An eclectic experience fusing Mediterranean and Asian cuisine, Kaori is the quintessential Miami eatery, set right in the heart of the buzzing Brickell neighborhood featuring relaxing custom-designed soundscapes to create the perfect dining atmosphere. Dishes are served mezze style and meant for sharing, and there's an excellent selection of hand-crafted cocktails as well as an extensive wine and sake list to accompany your meal.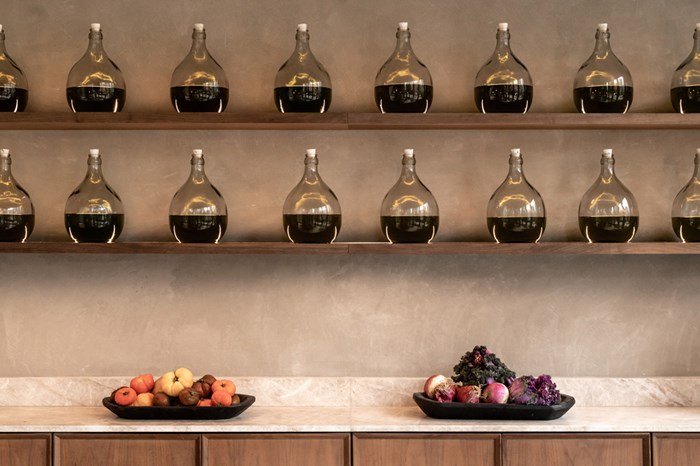 701 S Miami Ave, Suite 339 · In Brickell City Centre
Blending Asian and Latino cuisine, CH'I offers an adventure into the flavors of a "chino-latino" menu in a modern, lounge vibe with an open-air terrace. From Bao Burgers to Tuna Tiradito and Rope Vieja Spring Rolls, its a fusion experience that will become a favorite.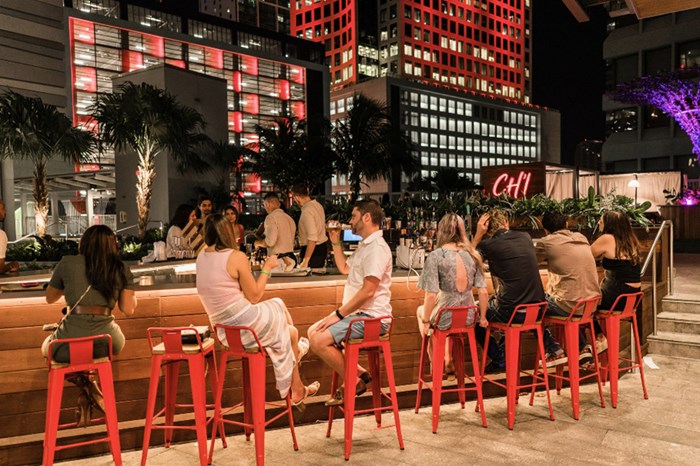 801 Brickell Ave
A quintessential Brickell dining experience and one of the area's best loved eateries is KOMODO, a high-end restaurant serving Asian fusion cuisine, featuring bold flavors and textures, with an assortment of tropical drinks served in an elegant lounge setting.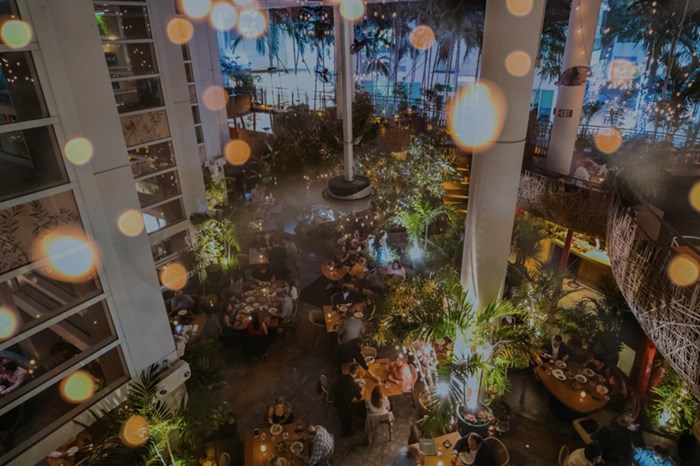 ---
Brickell Neighborhood Faves to Eat 
---
41 SE 5th St · In Brickell on the River
A great Argentinian café is a defining factor in many Miami neighborhoods, offering the ultimate space for casual hangouts, and in Brickell, A Family fulfills that essential role. Top-tier empanadas, baked goods, sandwiches, and coffee are served up with no frills, no rush, and no pressure. Just sit down, relax, and hang out!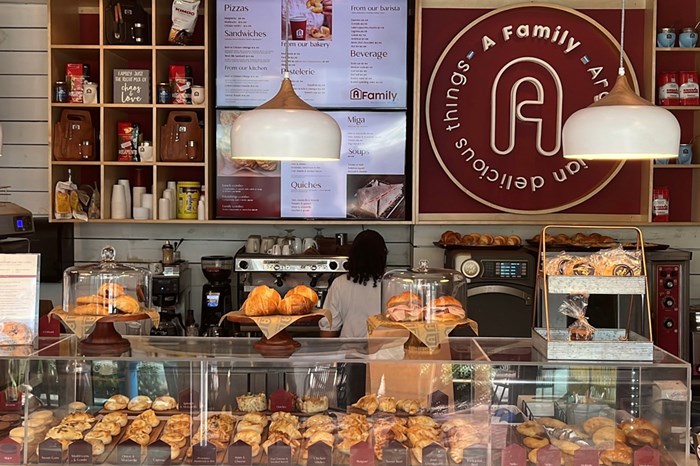 31 SE 6th St
Another great place to chill in the neighborhood is Friend's Market & Bistro, with laid-back sidewalk seating and great breakfast, lunch, and dinner platters such as eggs, sandwiches, and fries, but also an array of Venezuelan treats such as empanadas, arepas, and cachapas to round out the casual fare menu. They also have a small market with just enough of everything, including fresh produce, and are open until midnight most nights.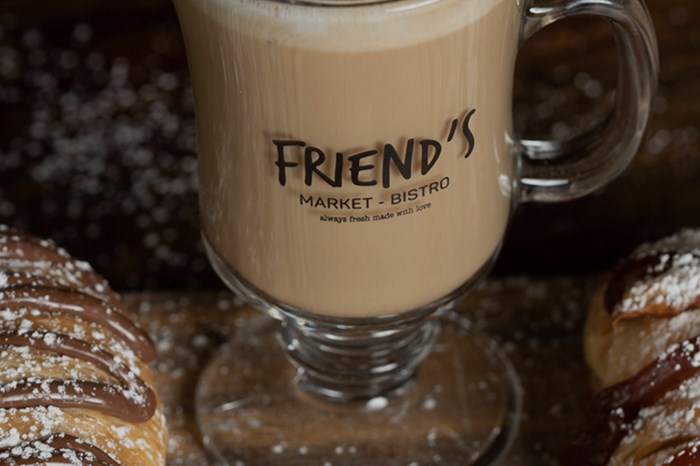 ---
Best Wine Bar/Lounge in Brickell 
---
500 Brickell Key Dr · In the Mandarin Oriental, Miami
It just doesn't get any smoother than the MO Bar & Lounge in Brickell Key, dear friends. Known for its great music, impeccable service, snazzy cocktails, a great appetizer menu featuring an array of exquisite small plates, and a gleaming view of Biscayne Bay and the Brickell skyline, MO has earned a reputation as Miami's most elegant bar and lounge.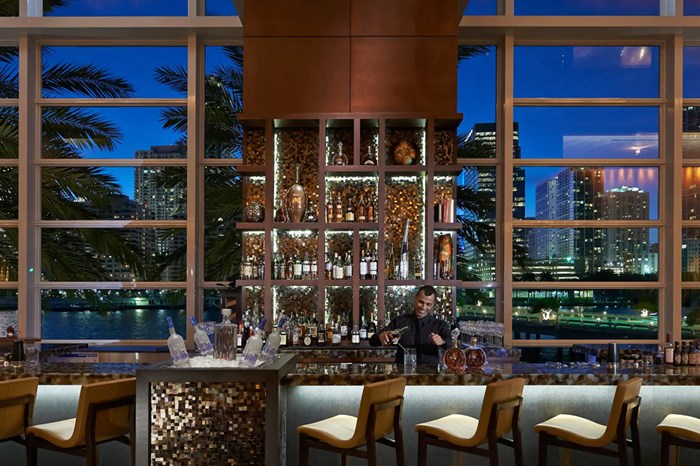 788 Brickell Plaza · In Brickell City Centre
Located on top of EAST, the Tea Room serves its unique Asian Night Brunch in its Hong Kong inspired setting, and after 10pm, becomes a private speakeasy lounge, hosting some of the most exclusive DJ sessions in the Miami music and club scene. Definitely a place to see and be seen, where you're likely to spot an occasional celebrity.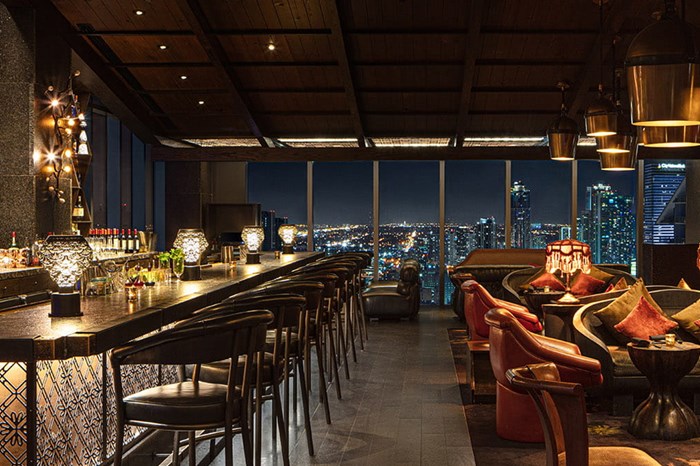 ---
Best Bakery/Sweets in Brickell 
---
848 Brickell Ave Ste #120

This beloved local chain is known for its exquisite fresh pastries, macarons, cakes, tarts, artisanal breads, and sandwiches, as well as its fresh salads, coffee, ice cream, sorbets, chocolates, and frozen desserts. Excellent breakfast and brunch offerings, and Mediterranean inspired savory dishes served in a casual indoor-outdoor environment.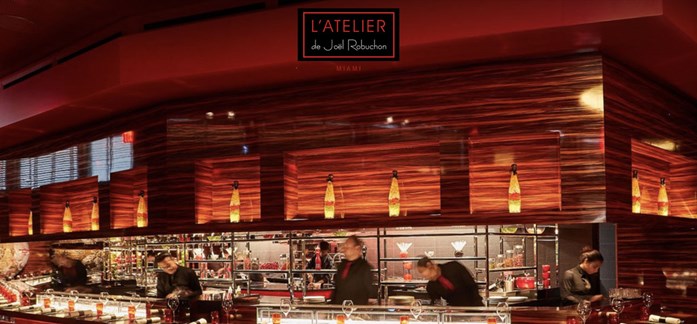 600 Brickell Ave
Serving an array of breakfast foods, baked goods, bistro-style lunch, and signature desserts, it's always a treat to visit B Bistro + Bakery for a taste of local freshness. Soups, salads, sandwiches, and casual Mediterranean-inspired fare fill out the menu. Don't forget to leave room to try one of their famed Petit-gateaux (small cakes) for an unforgettable dessert!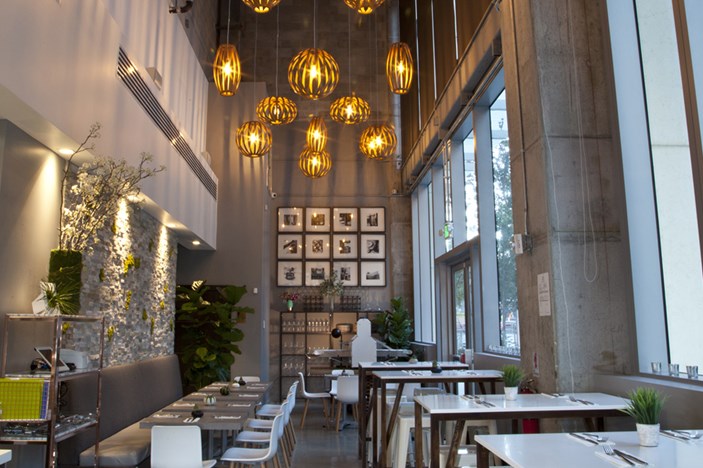 As one of Miami's most active and populated neighborhoods, Brickell is known for its wide array of eateries and restaurants, as well as a diverse assortment of food offerings, types of foods, and ethnic flavors. While our list may have left out some of your favorite spots, take it as an introduction to the bounty of eating options that Brickell offers! And if there's one restaurant you think we've sorely missed, tell us! Or leave us a message on our social media @blackbookproperties! 
Share your thoughts with us
Sign up now
Get news and updates delivered to your inbox