Bicycles Banned on Lincoln Road, but Bicyclists Do Not Care
Nov 20, 2014 November 20, 2014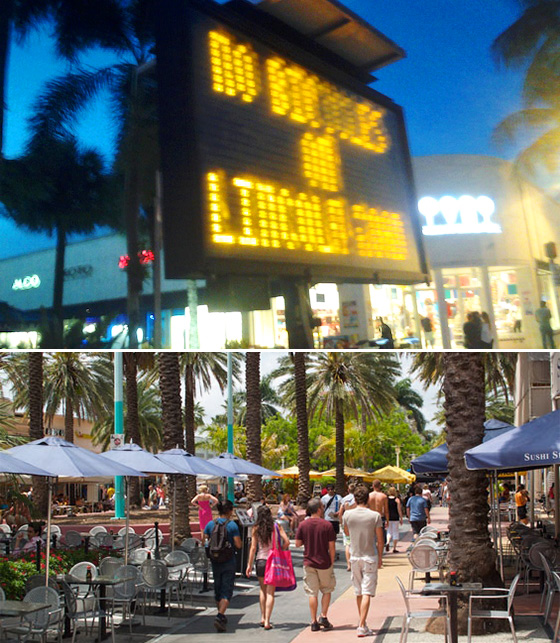 A new city ordinance has prohibited the use of bicycles on Lincoln Road, but the bicyclists do not seem to pay any attention to it.
New electronic road signs on Meridian and Washington Avenues broadcast the new ordinance stating, "No Bicycles on Lincoln Road" and "Bicycles Prohibited 9 a.m. to 2 a.m." However, it seems that the bicyclists commonly riding in the area are riding by anyway.
Many people did not know about the new ordinance, regardless of the sign, because the rule is unclear and inconvenient. Garcia, a Spanish-speaking pedestrian said, "It's a little inconveient," and "I didn't know it was prohibited." A local health technology worker named Anthony was confused as well. He wondered if it was the bicycles themselves prohibited, or just riding them. In other words, would one be able to ride up to the mall, then walk the bike to the rack or not?
With all of this confusion, is there a way this plan can work for everyone?
Source: curbed.com
Photo credit: Lincoln Road - curbed.com, coupsdecoeurpourlemonde.com
Share your thoughts with us
Sign up now
Get news and updates delivered to your inbox