Billionaire Ken Griffin Selling His Record-Breaking Penthouse for $73 Million
Feb 09, 2016 February 09, 2016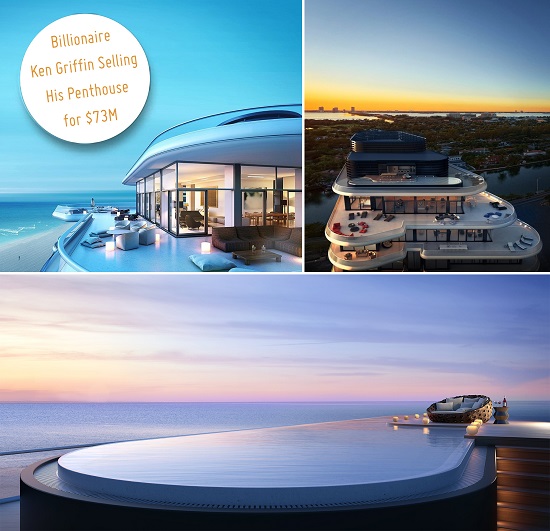 Ken Griffin, billionaire hedge funder, is putting his $60 million penthouse unit at the Faena House back on the market just months after purchasing it.
Griffin purchased two units in hopes of combining them, but never did. His penthouse unit spans almost 8,300 square-feet, with five bedrooms and five and a half bathrooms, as well as a rooftop pool deck and a 71-foot infinity edge pool. His smaller unit was directly below, which is a little over 4,200 square-feet with not as many rooms.
The plan seems to be to sell the units individually. The top-floor unit is up on the market for $55 million and the smaller unit is there for $18 million. In other words, if he sells for his requested $73 million, he will be profiting $13 million after only one year of ownership.
At the time, the original $60 million price tag took the record for highest priced condo purchase in Miami. The original price broke down to about $4,800 per square-foot, but this new sale will be almost $6,700 per square-foot for the penthouse and over $4,200 per square-foot for the smaller unit.
Source: therealdeal.com
Photo credit: therealdeal.com
Share your thoughts with us
Sign up now
Get news and updates delivered to your inbox