Brand Names and Starchitects to Combat Miami's Luxury Condo Sales Slowdown?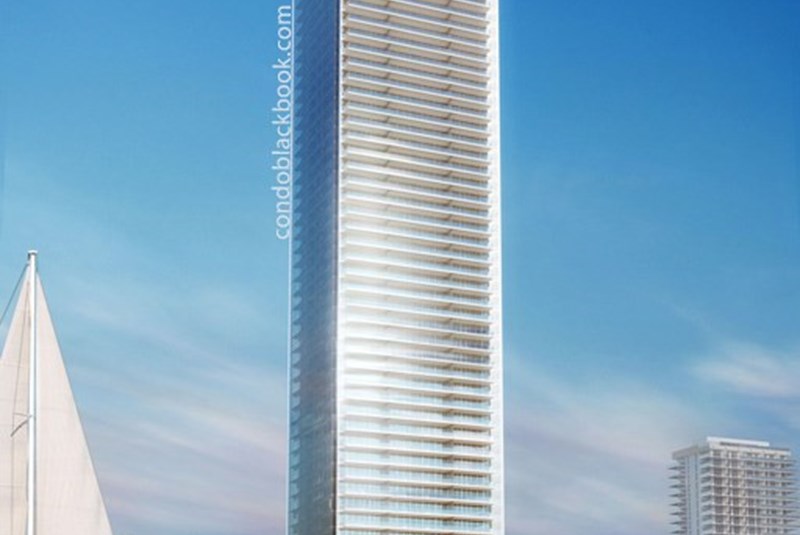 Mar 11, 2017 March 11, 2017
By now, we're all aware of the slowdown that's hit Miami's condo sales and market, especially the luxury condo segment. However, as Russian billionaire Vladislav Doronin picks up a two-acre, waterfront parcel in Edgewater for $54 million, looks like developers are headed in a different direction. It now appears as though some developers are trying to counter the latest luxury condo market sales slowdown by . . . . building more ultra-luxury condos?
Funny as it may sound, there could be a method behind this madness. If I were to strictly consider the current market conditions, their choices don't make sense. For example, Zaha Hadid's One Thousand Museum that went on sale in 2013, with an average sales price of over $1,300 per square foot. It still sits 46% unsold last we checked just a few months ago. There are others that have launched in the past few years and are suffering a similar fate of slow sales.
Even with that knowledge out in the open, developers are still charging forward launching sales of new projects. For example, Missoni Baia launched sales last year with presale prices hovering around $900 per square foot. And then, Aston Martin Residences made a bold move in December, launching sales at an astounding starting price of $2,800 per square foot.
However, considering it's a matter of "when" and not "if" Miami's luxury condo market rebounds, these unique developments should pay off in the future. The key for these developers would be to have deep pockets and some patience to ride out a longer sales cycle until supply burns off and demand churns back.
Here's taking a closer look at the ultra-luxury condo projects that hope to defy current market odds:
MISSONI Baia - Edgewater
Developer: Vladislav Doronin's OKO Group
Square Footage: 2,400 to 3,672 sq. ft.
Units: 2-4 bedrooms
Price Range: $1.6 million to $3.9 million
Groundbreaking: 2017
Delivery Date: 2019
 
MISSONI Baia's 146 waterfront condos will feature residential experiences by the Italian fashion house known for its colorful, zigzag designs. Designed by acclaimed international firm Asymptote Architecture and interiors by Paris Forino Design, the entire building will have a sense of artistry to it. The ultra-luxury condo building will feature only three residences per floor with sweeping views of the city, Miami Beach, bay and ocean. MISSONI Baia amenities include one of the largest, most luxurious spas in Miami, a pet spa, Bayfront lounge, sundeck with plunge and Olympic-sized pools, elevated tennis courts, sky-bridge connecting the tower to parking and a Bayfront boardwalk connecting to Downtown. Condo sales were launched March 2016.

 
Monad Terrace - South Beach
Developer: JDS Development Group
Square Footage: 2,027 to 5,616 sq. ft.
Units: 2-5 bedrooms
Price Range: $1.7 million and up
Groundbreaking: 2017
Delivery Date: 2019
 
When a Pritzker Prize-winning starchitect is called in to design a project, you just know it's bound to stand out. French architect Jean Nouvel's first residential project in Miami, Monad Terrace will have 59 individually designed, waterfront condos built around a private lagoon and central courtyard. Both buildings will feature innovative sawtooth profiles with a honeycomb-patterned glaze to reflect light coming off the central water garden and lagoon, creating a 'reflection machine'. The glassy building will be shaded on one side with a "living" wall made of suspended vegetation. One of the first condo projects in Miami to prepare for a rise in sea levels, Monad Terrace's elevated ground floor will sit at 11.5 feet. Other amenities include a water slide-like waterfall feature heading into the Bay, a Bayfront sundeck with 116-foot pool, café and juice bar, residents' lounge as well as bicycle and water sports equipment storage.

 
Aston Martin Residences - Downtown Miami
Developer: G & G Business Developments
Square Footage: 698 to 18,811 sq. ft.
Units: 1-4 bedrooms + 7 penthouses + 1 duplex penthouse
Price Range: $2 million to $8.5 million and a $50 million penthouse
Groundbreaking: 2017
Delivery Date: 2021
 
The Aston Martin Residences will deliver the luxury car maker's 'Art of Living' philosophy to Miami River's waterfront. The 66-story, 390-condo, sail-like tower will feature interiors and design inputs by Aston Martin along with the brand's signature items, colors, clean lines, stitching style and materials. The Revuelta Architecture and Bodas Mian Anger designed building will come with a 55th floor infinity pool, rooftop helipad, business center, art gallery, virtual golf, micro-cinema, and private yacht marina. Condo sales were launched December 2016.

 
Eighty Seven Park – North Beach
Developer: Terra + Bizzi & Partners Development
Square Footage: 1,000 to 4,140 sq. ft.
Units: 1-5 bedrooms
Price Range: $1.6 million to approx. $15 million
Groundbreaking: 2016
Delivery Date: 2018
 
The star team designing Eighty Seven Park includes Pritzker Prize-winning master architect Renzo Piano along with Stantec, Rena Dumas and West 8. The 18-story, 70-condo waterfront building will combine art, nature and architecture in utter harmony, with fluid exteriors and use of natural elements like American oak floors within. Each residence will not just open up to unobstructed ocean views, but also have a full-time botanist ready to assist with the private balcony. Other amenities include two oceanfront swimming pools with towel service, curated art collection throughout lobby and garden areas, two wine bars, an outdoor juice bar, two-acre private park, round-the-clock concierge and butler service.

 
One Thousand Museum Miami - Downtown Miami
Developer: Louis Birdman, Gregg Covin, Kevin Venger and the Regalia Group
Square Footage: 4,600 to approx. 15,207 sq. ft.
Units: 4 bedrooms and over
Price Range: $5.5 million to over $20 million
Groundbreaking: 2014
Delivery Date: 2018
 
An architectural masterpiece by the Late Zaha Hadid, One Thousand Museum marks her first residential skyscraper design in the Western Hemisphere. The 62-story, 83-condo tower will feature estate-size half-floor, full-floor and duplex residences overlooking the likes of Museum Park, AA Arena and the Bay. Amenities at One Thousand Museum include a private rooftop helipad, pools with an indoor aquatic center, sky lounge, event space, custom scenting by 12.29, 5,600 sq. ft. restaurant and a private theater. Condo sales were launched in 2013.
Share your thoughts with us
Sign up now
Get news and updates delivered to your inbox