Brazilian Airline Owner Purchases Entire Edgewater Block… Well Almost
Oct 21, 2015 October 21, 2015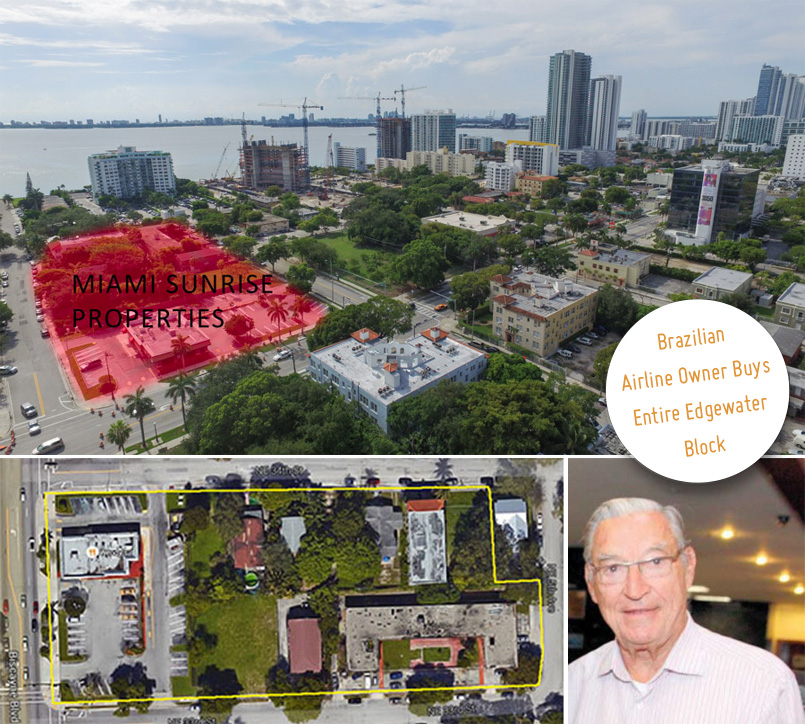 It's a block party for Brazilian investor Jose Afonso Assumpção. The owner and founder of Brazilian airline Lider Aviação has purchased the last two properties making up his own block of property for $4 million.
Assumpção has finished assembling his real estate venture in Miami via his local real estate company Miami Sunrise Properties. He began around two years ago, flipping large chunks of land in Brickell.
Since August 2014, he has purchased 2.8 acres of land in Edgewater between NE 33rd and 34th streets for an estimated $30 million. A solid chunk of that was spent on the commercial site that used to be Wendy's at 3333 Biscayne Boulevard, which he bought for $12.5 million.
Most recently, Assumpçao purchased two properties located at 426 and 438 Northeast 34th Street for $4 million. Each has 5,500 square-feet of land, which comes out to about $360 per square-foot.
But it hasn't all been a walk in the park. Kathy Kassner, owner of 440 NE 34th street since 1996, has declined all offers for her property as the home was built by a friend of her parents. "I have declined their offer," she said. "In my opinion, it's irreplaceable. They probably will do a great job of building all the way around it."
Source: therealdeal.com
Photo credit: goldenduskphotography.com
Share your thoughts with us
Sign up now
Get news and updates delivered to your inbox