Brickell Avenue Condos for Sale: The Ultimate List
Oct 04, 2021 October 04, 2021
Condos with a prestigious Brickell Avenue address have always been high in demand. Why? Because living in Brickell means residents are right in the middle of the second-largest business and banking center in the U.S. that is also the biggest gateway to businesses in Latin America. 
Not to forget, with the recent business exodus from Silicon Valley and up North, Brickell is now home to a majority of influential offices in South Florida, and is also fondly nicknamed "Wall Street of the South."
Sandwiched between S. Miami Avenue and the dazzling waters of Biscayne Bay, Brickell Avenue begins at the mouth of the Miami River and stretches down to the Rickenbacker Causeway. This somewhat 1.7-mile-long stretch is bordered by several consulates, foreign offices, financial institutions, schools, fine restaurants, bars, a marina, a Metromover station, and of course, the Bay – making it a true live-work-play environment fit for young professionals and families alike.
Here's a list of things you should know before moving to a Brickell Avenue address:

Table of Contents

Banks, Financial Institutions, and Consulates on Brickell Avenue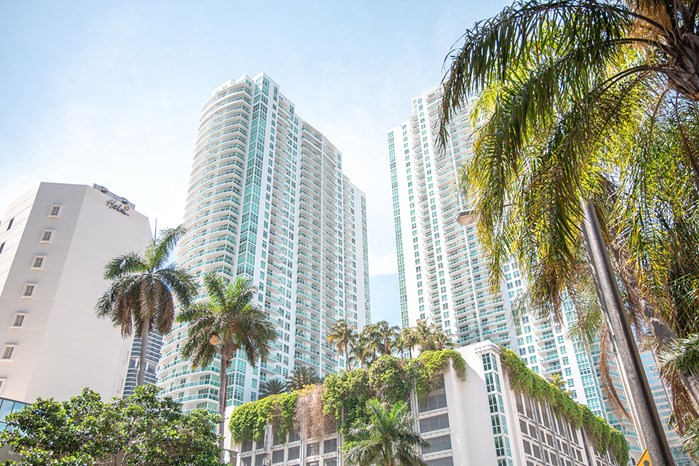 Brickell Avenue comes peppered with some of the most consequential business and financial institutions in America. Starting right at SE 5th Street, all the way up to SE 15th Road, you will find Citibank, the Northern Trust, Bridge Bank, FirstBank Florida, Plus International Bank, Pacific National Bank, BB Americas Bank, Chase Bank, HSBC Bank, SunTrust Bank, Helm Bank, TD Bank, Popular Bank, Delta National Bank, Brickell Bank, ABANCA, Iberia Bank, Wells Fargo Bank, Banco Santander, BankUnited, Banco de Bogota, Banco De La Nación Argentina, and many more.
There are also plenty of investment centers, loan and mortgage companies located along Brickell Avenue such as Raymond James and Brickell 21 Financial Centre, Navy Federal Credit Union, Network Capital, Ocean Bank, Bessemer Trust, BB&T Mortgage, J.P. Morgan Private Bank, Bank of America Financial Center, and Barclays Investment Bank.
Residents will also find the Consulate General of the Netherlands, Consulate General of Romania, Consulate General of Chile, General Consulate of Argentina, Consulate General of the Dominican Republic, Consulate General of the Republic of Trinidad and Tobago, Consulate General of Guatemala, Consulate General of France, and more lined up against this coastal highway. 

Schools on Brickell Avenue
A great place to live with the family, Brickell Avenue is home to a host of fine schools and pre-schools including Brickell International Academy, Key Point Academy, KLA Elementary School, Champs Brickell, Tiniciti Preschool Brickell Campus, KLA Schools of Brickell, and Ironhack Miami.
For more of Miami's best schools, see our list of Miami's top 10 private preschools and top 10 schools. 

Shopping and Art Galleries on Brickell Avenue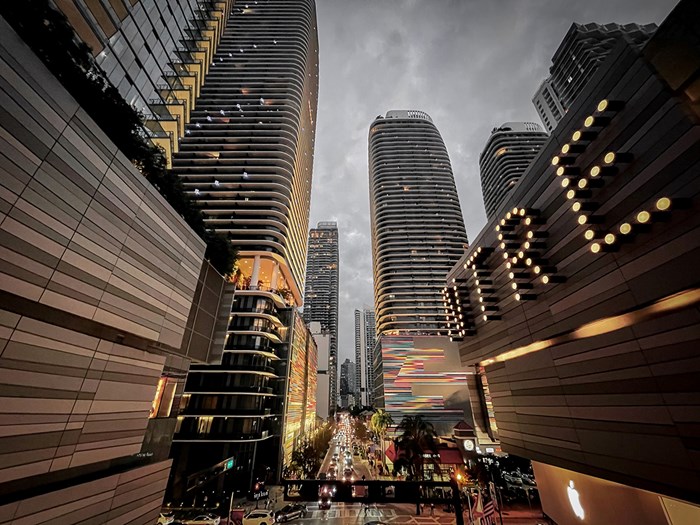 Brickell Avenue comes peppered with some great restaurants and convenience stores. But, for some unrestrained shopping, dining, and entertainment options, residents simply need to walk a block or two to reach the mega-mall of Brickell City Centre. The gorgeous outdoor shopping experience with a CMX includes brands such as Saks Fifth Avenue, Apple, Audemars Piguet, Bally, Chanel Beauty, Coach, Diptyque, Hugo Boss, Giuseppe Zanotti, Intermix, Iro, Maje, Porsche Design, Rolex, Sando, Santa Maria Novella and Swarovski, to name a few. The mall also features a free-to-download app that makes life easier for shoppers, diners, residents of the Reach and Rise condos at BCC, as well as its hotel guests.
The convenience of a Publix, two Starbucks, and more shopping at the historic Shops at Mary Village lie right next door too. Residents will further find a variety of art galleries such as 917 Fine Arts Corp, Avant Art, Arte Al Dia International, Brickell Gallery, Beaux-Arts Gallery, Buena Vista Fine Art, The Brickellian, Eternity Gallery, Global Art Group, and Juan Carlos Fierro Art in Brickell Avenue for culturally enriched evenings. 

Best Restaurants and Bars on Brickell Avenue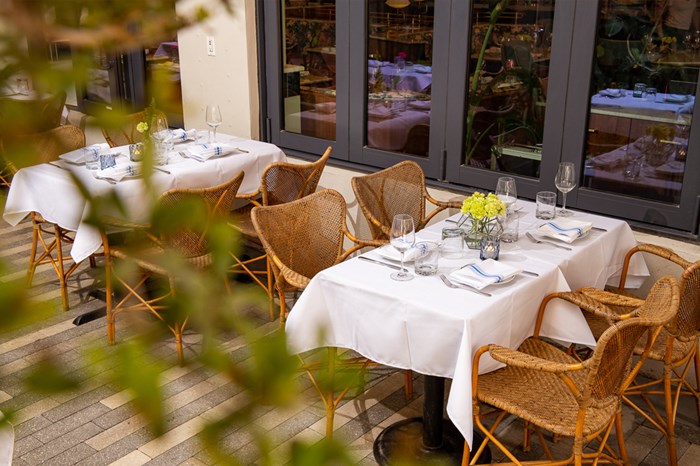 Photo courtesy of Balans in Brickell

The 9-to-5 crowd in Brickell truly knows how to live it up after hours. This is why residents will find a host of world-class lounges and restaurants lined up against Brickell Avenue. We've only included 4-star and higher rated (on Yelp.com) eateries and watering holes below: 
The Best

Steaks & Seafood

- The Capital Grille, Truluck's, PM Fish & Steak House, Edge Steak & Bar, Nusr-Et Steakhouse, Fleming's Steakhouse

The Best

American (Breakfast & Brunch)

- B Bistro + Bakery, Balans, Granier

The Best

Asian

- Komodo (fusion), DaTangZhenWei (hotpot), Hutong Miami

The Best

Sushi

- Osaka Miami, Zuma

The Best

French/Mediterranean

- LPM Restaurant & Bar

The Best

Italian

- Cipriani's 

The Best

Latin American

– Lol on the Bay (Argentinian), Cana Restaurant (Cuban), Bahia, Novocento (Argentinian)

The Best

Pizza

- DC Pie Co.

The Best

BBQ

-

BBQ & Craft Co.

The Best

Café

- Atelier Monnier Brickell Café

The Best

Lounge and Bar

- The Bar at Level 25, Wet Deck Lounge, Dom's Cocktail Bar

The Best

Juice Bar & Healthy Eats

- GreenLife Organic Bistro, Joe & The Juice
Now that you know what living at a Brickell Avenue address entails, find a complete list of the best and latest condos located within a few blocks of this important Miami street: 

Waterfront Condos on Brickell Avenue
These waterfront condos on and right near Brickell Avenue let you escape the daily grind, as you get to unwind with a refreshing sea breeze, entrancing sounds privy to the Bay, and inspiring water views right in your personal terrace:



Luxury Condos on Brickell Avenue
Whether your decision to live here is for work or family, these luxury condos on Brickell Avenue make life much more comfortable with plush interiors, world-class amenities, and impeccable concierge services:



Penthouse Condos on Brickell Avenue 
Brickell has many beautiful condo buildings that offer incredible penthouses. Penthouses are most synonymous with the top floors of a building, and often have higher ceilings, larger floor plans, their own private elevators and expansive balconies, but they can also be in low-rise buildings, and may be located on several or lower floors. If you're interested in Brickell Avenue Penthouses, here's the latest selection for you to peruse.



New Construction Condos on Brickell Avenue
These new construction condos on Brickell Avenue have recently been built to include all the creature comforts a modern resident could ask for - right from stunning interiors to the latest brands of equipment and home automation systems - find all of these and more in the list below:



Pre-Construction Condos on Brickell Avenue
These are the hottest pre-construction condos coming up on Brickell Avenue, which will soon be giving other properties in the neighborhood a run for their money. A list worth checking out, before you invest in your first-ever residence or second home: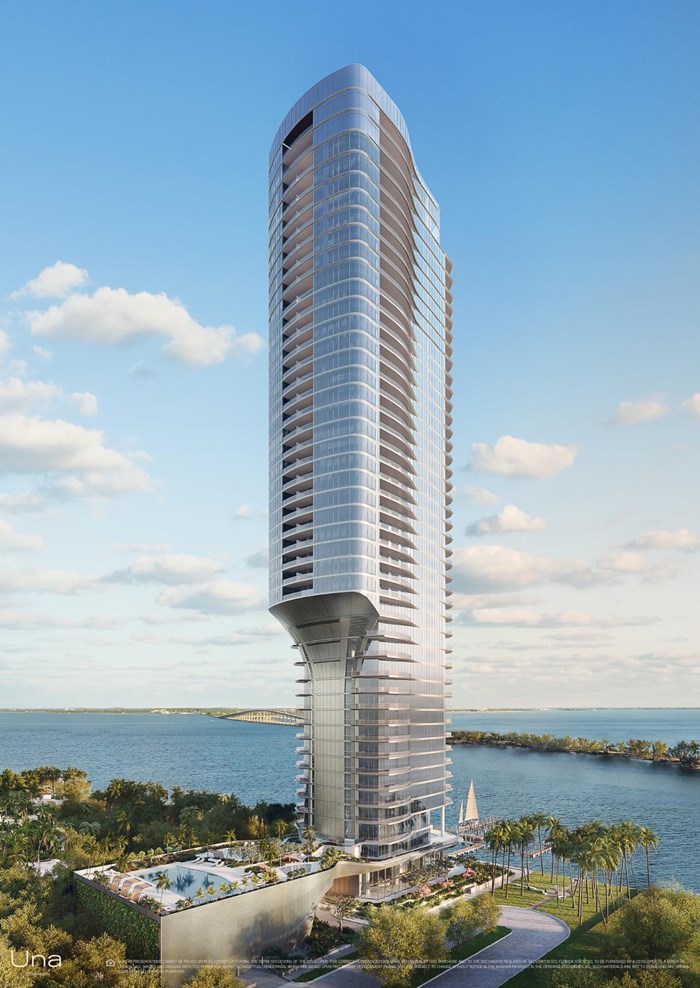 Set for a 2023 completion, Una is an elegant waterfront building set on Biscayne Bay off of the quiet, Southern end of Brickell Avenue. Developed by OKO Group and designed by Adrian Smint and Gordon Gill with lush landscaping by Enea Landscape Architecture, Una will offer 135 luxuriously modern condominiums spanning 47 floors, with unobstructed views of the Atlantic Ocean, Biscayne Bay, and the Miami city skyline. The building has positively classic nautical lines and was inspired by the elegance of classic yacht design.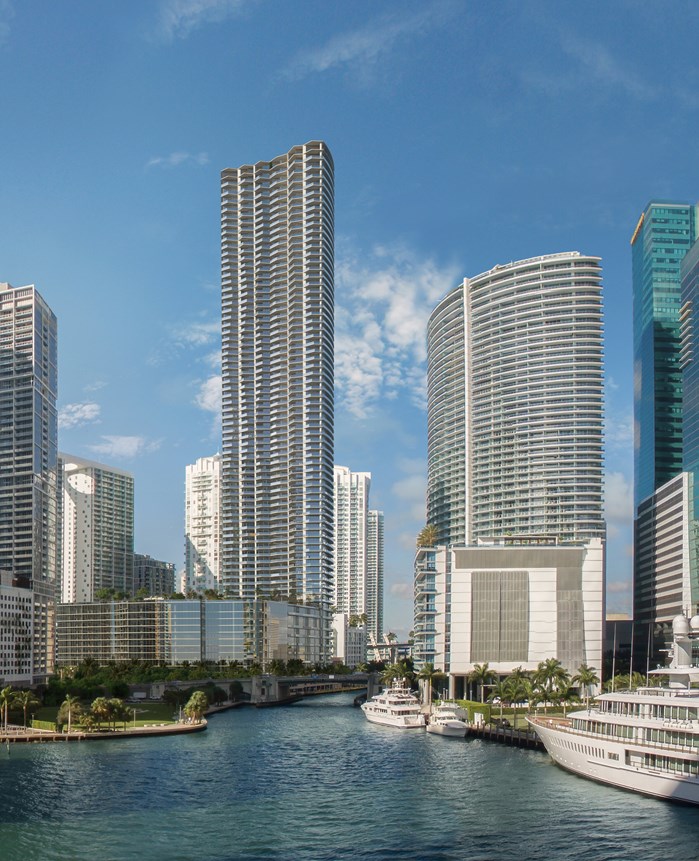 Baccarat Residences (previously 444 Brickell / One Brickell) is a brand-new enclave of 3 statement towers in the heart of Brickell Avenue delivered by the illustrious team of the Related Group, Arquitectonica, Meyer Davis for interiors and Enzo Enea for landscape design. Set on the Miami River, this ultra-luxury condo complex will be home to 1400 residences, along with a five-star hotel, office and retail spaces just steps from the Brickell City Centre.
If there is a particular Brickell condo building or unit you want more information on or would like to see, please let us know. Call, text or email us and we will have a Brickell real estate expert help you.


Share your thoughts with us
Sign up now
Get news and updates delivered to your inbox