Broker Demands to See Miami Worldcenter Financial Documents
Aug 20, 2014 August 20, 2014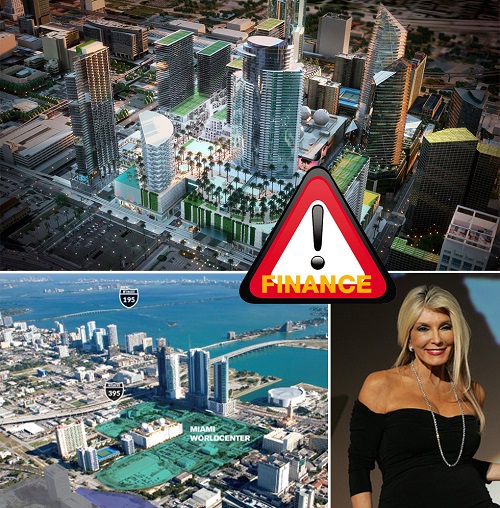 Edie Laquer, a commercial broker in Miami, is demanding to see financial documents related to the Miami Worldcenter.
Laquer is requesting documents from Arthur Falcone and Marc Roberts, principals of Miami Worldcenter, in response to Roberts' lawyers' claims that she would make $26 million, just like the other partners' contributions, off of her investment.
She is requesting a copy of the contracts with 1000 Biscayne, All Aboard Miami, and Miami-Dade Community College, along with several other related documents.
She is also demanding copies of the contracts with MDM Development, Macy's, Bloomingdale's, Taubman, Forbes, Glenn Straub, and any other deal made for the project.
Miami Worldcenter is a megaproject being developed by Miami Worldcenter Associates, and will contain 1,800 rooms, 1 million square-feet of retail space, and 600,000 square-feet of convention space.
Source: exmiami.org
Photo credit: Edie Laquer - therealdeal.com, Miami WorldCenter - miamiworldcenter.com
Share your thoughts with us
Sign up now
Get news and updates delivered to your inbox