Chicken Kitchen Founder Selling New Mansion for $36 Million
Mar 04, 2015 March 04, 2015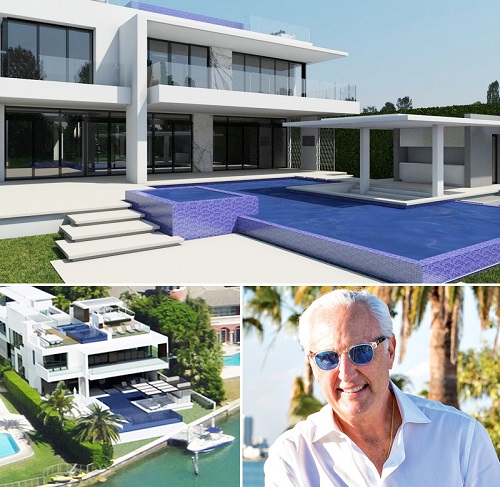 Christian de Berdouare, founder of the Chicken Kitchen, is selling one of his three waterfront homes on North Bay Road in Miami Beach.
The new home, which has not yet been built, is on the market for $35.9 million. "Bakara Sesto Senso," as it is being called, is a resort mansion located at 5004 North Bay Road. The mansion includes seven bedrooms, 10 bathrooms, and over 17,000 square-feet of living space. In addition, there will be a 3,500 square-foot rooftop deck with an infinity-edge pool on the third floor.
The home is projected to be completed in May, and will be offered with custom Italian furnishings.
Mirce Curkoski, a broker with One Sotheby's International Realty, is taking care of the listing. "It's really a one-of-a-kind home," Curkoski said, "and whoever buys it will be very happy with the finishes and the quality and the flow of the house."
Back in 1997, De Berdouare and his wife Jennifer Valoppi, a TV Journalist, purchased their first North Bay Road home at 5750 North Bay Road and moved in following their first son's birth.
In September 2008, he purchased the 5004 North Bay Road property for $3.1 million. He planned to tear it down and build a new mansion. Then, he was going to live there and tear down his 5750 North Bay Road home and rebuild it. After that, they would sell the 5004 North Bay Road home as an investment.
Source: therealdeal.com
Photo credit: Mansion - sothebysrealty.com, Christian de Berdouare - browardpalmbeach.com
Share your thoughts with us
Sign up now
Get news and updates delivered to your inbox