City Officials Unanimously Vote to Approve Miami Worldcenter
Oct 13, 2014 October 13, 2014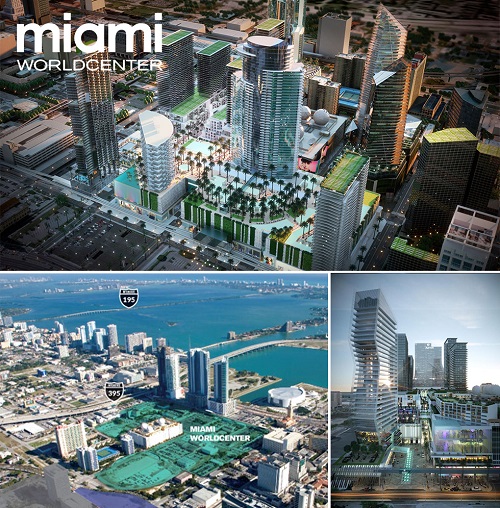 Commissioners for the city of Miami have all agreed in a vote to approve zoning changes, as well as a development agreement, that allows the Miami Worldcenter to continue.
City officials listened to the public comment and debate the changes for hours. The vote finally was won when the local hiring requirements were changed, and the air rights and billboards in the Worldcenter area were clarified.
Some of the meeting attendants, including activist Brad Knoefler, mentioned a report that stated the owners of the Miami Worldcenter were simply going to sell the property after they were approved.
Nitin Motwani, the managing director of the Worldcenter, addressed the issue, noting that he was planning on bringing in MDM Development, Taubman Centers, and the Forbes Company to help create the Worldcenter.
Smaller pieces of the megaproject will need approval, such as the proposed 1,800-room Marriott Hotel.
Source: exmiami.org
Photo credit: Miami Worldcenter - miamiworldcenter.com
Share your thoughts with us
Sign up now
Get news and updates delivered to your inbox