Coconut Grove vs Brickell: Which Miami Neighborhood is Better?
May 19, 2021 May 19, 2021
Like any major metropolitan city in the world, Miami is home to many unique and iconic neighborhoods. While each neighborhood has its charm, some are vastly different from one another. So if you're looking to move to Miami, or from one Miami neighborhood to another, we think it's best to do some research before you pick one to settle down in.
Two Miami neighborhoods that are extremely popular, practically next door to each other but are as different as night and day are Coconut Grove and Brickell. Together, they represent one of Miami's oldest neighborhoods and one of Miami's newest and fastest-growing neighborhoods. 
Because these two neighborhoods are so popular and so different, we're giving you an insider's view into these two popular neighborhoods based on several important categories as part of our Miami Neighborhood Comparisons. These comparisons will help you to answer the question "Which Miami neighborhood is right for me?" 

Which Miami neighborhood is right for me?

Lifestyle: Coconut Grove vs. Brickell
Established in 1825, Coconut Grove is one of Miami's oldest and most beloved neighborhoods. It's known for its colorful history and quaint Caribbean flavor, lush nature, and access to sun and fun on Biscayne Bay. Coconut Grove has attracted bohemians, artists, and iconoclasts throughout its history, as well as sailing enthusiasts and those seeking a balmy and relaxed tropical coastal lifestyle.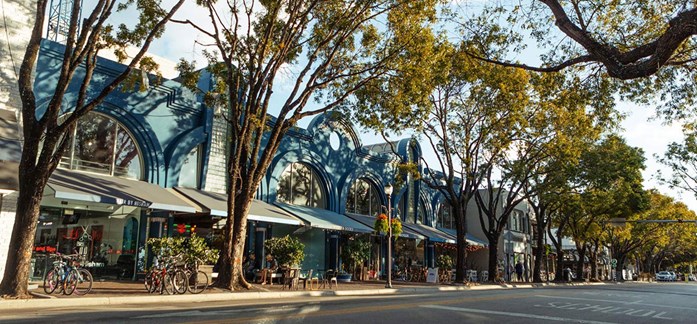 Its winding streets offer cool shade provided by a canopy of lush tropical foliage, from grand poincianas to banyans, and its laid-back inhabitants include exotic bird species such as peacocks – yes, peacocks! – and renegade parrots that have managed to escape the pet trade and found a home in the treetops.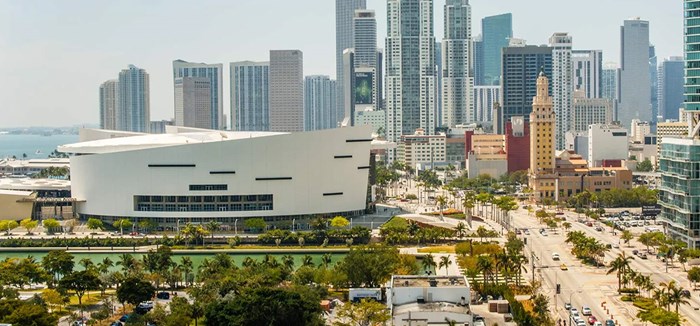 In contrast, Brickell is a dense and bustling metropolitan area. Recently dubbed the "Wall Street the South," it's the largest financial center in the US south of New York and the country's largest international banking hub. With a buzzing network of corporate offices, eateries, and shopping venues, Brickell is a haven for urbanites, executive corporate types, and those who want or need to live where they work.  

Business: Coconut Grove vs Brickell
Coconut Grove is essentially a residential neighborhood. It's a relaxed tropical paradise in which neighbors stop to make small talk while walking their dogs along shady streets, and patronize small private businesses that dot the landscape on foot or by bike. Neighboring the University of Miami, the Grove attracts both students and faculty, with a low-key, college-town feel and plenty of great venues catering to all residents.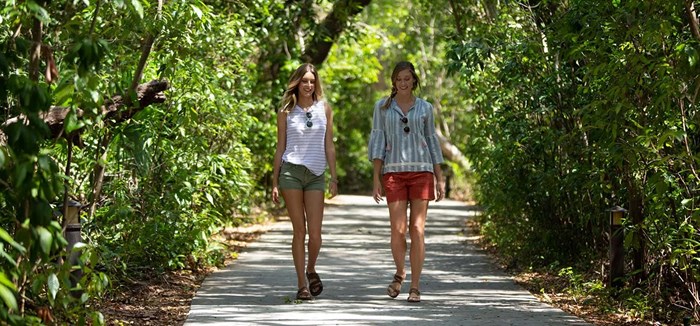 Brickell, on the other hand, is what you think of when you think of a modern downtown. Gleaming high rises line the streets, while pedestrians wait to cross the streets to get to their next lunch meeting. It's a buzzing international finance mecca and draws ambitious corporate visitors from around the globe looking to clench major deals. In Brickell, luxurious high-rises mingle with all-glass corporate towers, each offering dazzling views of Biscayne Bay.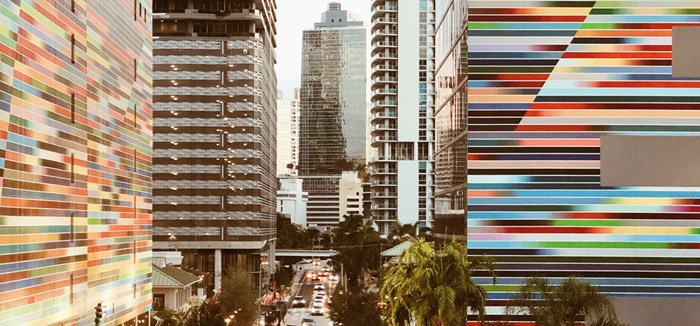 While Coconut Grove is all about finding nirvana amid the natural splendor of the South Florida coast, Brickell offers a tropical-chic urban setting in which to enjoy a glamourous corporate culture and rub shoulders with some of the world's most important players in the international banking industry.

Walkability and Transportation: Coconut Grove vs Brickell 
Both neighborhoods score high on walkability and transportation. Coconut Grove has always been one of Miami's most walkable neighborhoods. Bicycles are a common form of transportation and you can easily walk to many great outdoor eateries and boutiques.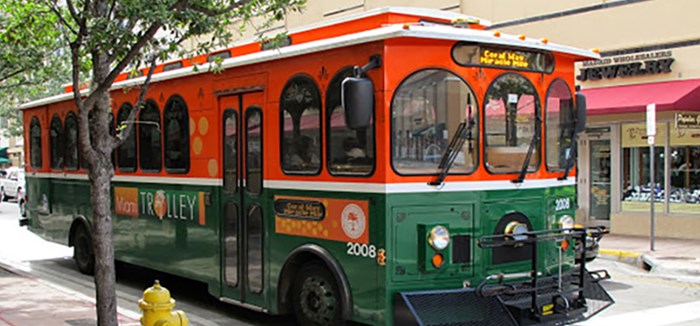 Miami Trolley

While you may decide to drive to other areas of town, you can also get to and from the Grove via the Metrorail and Metromover. Within the area, you can use the Coconut Grove Trolley to get around. Traveling? Take the inexpensive Coconut Grove Airport Shuttle to get to the Miami Airport stress-free.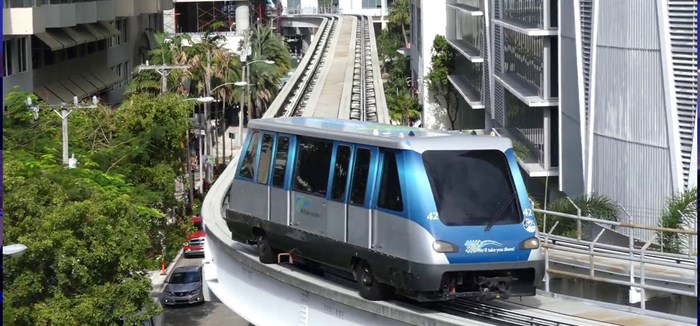 Miami Metromover

Being a busier and denser area, Brickell has a few more transportation options, including the free Metromover that you can take to Wynwood, Coconut Grove, and Downtown Miami. From there, you can connect to the Brightline trains that can rapidly move you to areas throughout and beyond the city. You can also take advantage of the free Brickell trolley to get around within the neighborhood, as well as the airport shuttle that runs every 20 minutes.
Both neighborhoods are also served by several buses.



Parks and Greenspace: Coconut Grove vs Brickell
Coconut Grove cannot be beaten as far as access to nature, as the entire neighborhood is one lush tropical wonderland. Streets serve as walking trails, and there are expansive areas such as Kennedy Park and Peacock Park, where you can play volleyball or kickball, and your furry friends can run leash-free.  With Biscayne Bay as its backdrop, the Grove is also a great place to play on the water and enjoy sailing, kayaking, or stand-up paddleboarding. For a unique and unforgettable outdoor adventure, visit the breathtaking and historic Vizcaya Museum and Gardens, with its spectacular grottos and natural mangrove forest.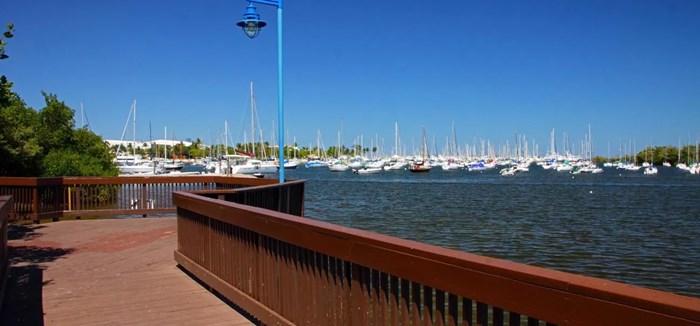 Peacock Park, Coconut Grove. Photo courtesy of Miami and Beaches

In spite of its emphasis on business, Brickell provides plenty of outdoor options with green spaces such as Brickell Park, Brickell Key Park, Alice C. Wainwright Park, and Miami Circle Park, where you can enjoy walking along shady trails, and pups can enjoy off-leash areas. The area's relaxing water views can transport you beyond the financial district, but if you need nature, Coconut Grove will be better for you. Besides, Coconut Grove is just 10 minutes away from Brickell.


Brickell Key Park

 

|

 

Photo courtesy of Phillip Pessar (Flickr)

Arts and Culture: Coconut Grove vs Brickell
Twenty-five years ago, Coconut Grove was Miami's first art district before any other art district existed, and the area still celebrates the arts with a host of fairs and quirky cultural festivals such as the King Mango Strut, Goombay Festival, Coconut Grove Arts Festival, and The Great Taste of the Grove Food & Wine Festival.




The neighborhood is also home to many small art galleries and artists' studios, as well as unique sites where culture, history, and nature converge, such as Vizcaya and Barnacle Historic State Park. 
While Brickell is best known for its lively happy hours, glamorous dining, and nightlife venues more than for cultural events, you can easily get to the nearby Downtown Arts District and enjoy the many cultural offerings there, such as the historic Olympia Theater, Adrienne Arsht Center and Ziff Opera House. And both neighborhoods also have very good movie theaters. 

Eating and Shopping: Coconut Grove vs Brickell
Coconut Grove is home to some of Miami's most delightful outdoor cafés, as well as sports bars and even old-school dives where you can get your bohemian groove on. The centrally-located CocoWalk provides food and entertainment options that include clothing boutiques, restaurants, gift shops, bars, and movie theaters.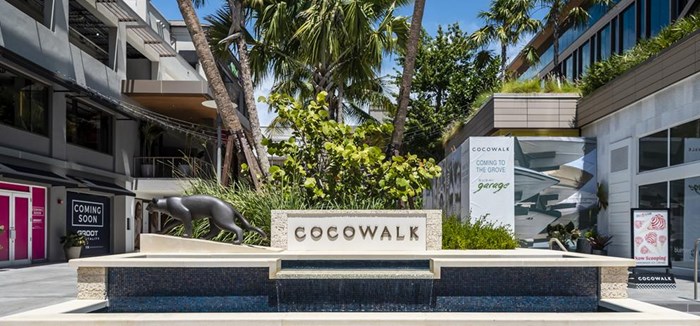 The Grove's dining options range from vegan to burgers and seafood options, street food, and international fare from all corners of the world. Lulu or Ariete provide great upscale options, while Bombay Darbar thrills with the flavors of India, Sapore di Mare and Farinelli 1937 serve up classic Italian, and the Peacock Garden Bistro pleases your palate with Mediterranean fusion. Try Latin fusion at Jaguar Ceviche Spoon Bar, Spanish seafood at La Gamba, or classic French fare at Le Bouchon du Grove.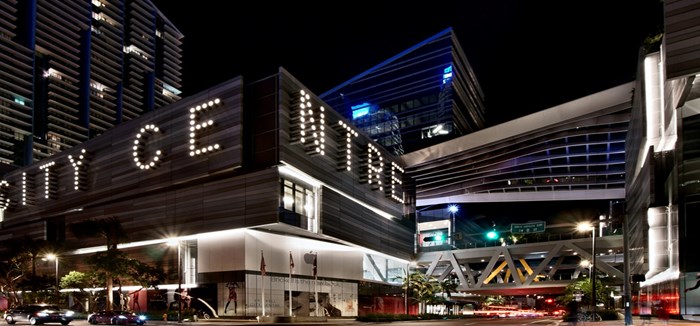 In Brickell, you'll find an endless array of shopping and dining options along Brickell Avenue. And the multi-storied, luxury shopping destination at Brickell City Centre entices European fashion lovers with major brand names as well as a food hall offering a bevy of specialty gourmet shops and international eateries. 
Some of the area's best restaurants include the upscale Capital Grille Steak House, internationally known Zuma, and La Mar by Gaston Acurio, where seafood reigns. Try the line-worthy brunch at B Bistro + Bakery, or grab a quick, inexpensive tapas lunch on the water at Crazy About You.

Schools: Coconut Grove vs Brickell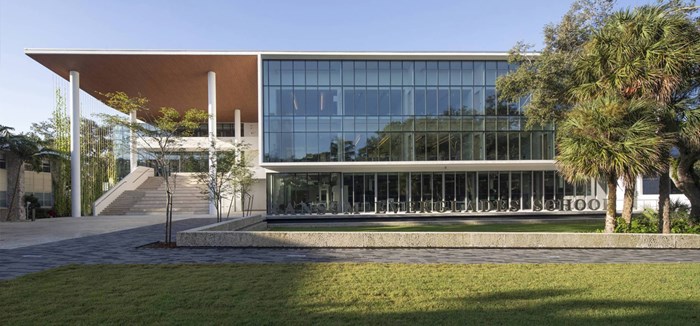 Ransom Everglades School

Being a well-established residential neighborhood, Coconut Grove wins in terms of the best schools, and not just over Brickell. Coconut Grove is home to some of Miami's finest public and private schools, including the highly-ranked private Ransom Everglades School, as well as the parochial Carrollton School of the Sacred Heart with its beautiful Mediterranean-style campus. Other private schools in the area include Saint Hugh, Saint Stephen's Episcopal, Coconut Grove Montessori, the Vanguard School, and LaSalle High School. Public schools include Coconut Grove Elementary, Frances S. Tucker Elementary, and George W. Carver Elementary and Middle Schools.
Of course, Brickell also has several schools. Public schools that serve the Brickell area include Coral Way K – 8 Center, Southside Elementary School, Ponce de Leon Middle School, and Miami Senior High School, as well as the Robert Morgan Vocational Tech Institute and the highly ranked MAST Academy, located in nearby Key Biscayne. Nearby private schools include Open Hearts Language Academy (OHLA), Key Point Academy, and Brickell International Academy.




Architecture and Housing Options: Coconut Grove vs Brickell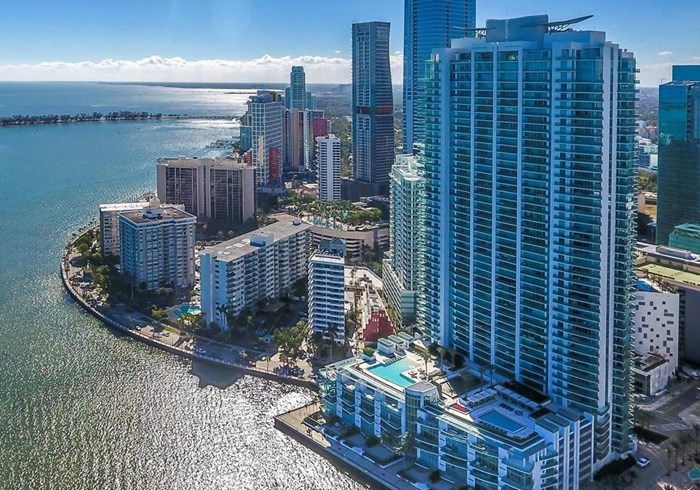 Jade - Brickell

The architecture in Coconut Grove is an eclectic blend of new high-rise condos, older boutique condos, Bahamian cottages and Old Florida bungalows, mid-century single-family homes, as well as opulent Bayside mansions nestled in gated communities, and even some historic structures. There are many residential streets to meander.
While the older section of Brickell contains older low-and-mid-rise buildings and a handful of mansions and spanish-style homes from the Mary Brickell era, the financial district skyline consists almost exclusively of majestic skyscrapers filled with condos, hotels, and corporate offices. In Brickell Key, you'll find more waterfront condos and hotels.

Cost of Living: Coconut Grove vs Brickell 
Coconut Grove has a wider range of single-family and duplex housing options ranging from affordable to affluent, with an emphasis on the higher end of the spectrum. Average listings range around $1,278,068 or about $569 per square foot, but listings can run as high as $20,000,000 or $1,987 per square foot. 
Brickell's options lean more heavily toward condo units, which appeal to international investors, young urbanites, and young families. Average listings hover at about $530,966, or $399 per square foot, but may run as high as $29,110,500 or $2,039 per square foot.
Here you browse available condo listings in Coconut Grove and Brickell.

Which Neighborhood is Better? Coconut Grove or Brickell?
This really depends on what type of person you are and the lifestyle that you seek, since these two neighborhoods are very different from one another, and each offers unique pros and cons. 
If you're more of a bohemian type, seeking spacious, family-friendly housing in an exclusive Caribbean village setting with plenty of access to nature, Coconut Grove is sure to steal your heart. 
But if you thrive in an urban core, love being walking distance to work, or a corporate-climber who can't resist the fast-paced energy of the country's largest international banking hub, you'll probably be energized by the buzz of a glamourous and busy location like Brickell. 
If you're interested in more of our Miami Neighborhood Comparisons, check out these below: 
Your best bet is to sit down with someone who really knows Miami and discuss which neighborhood is right for you.  We will be happy to share our years of expertise with you, as well as our home-grown insights into the advantages of each location. Just give us a call or email, and let us take the time to help you sort through our many available listings in both Coconut Grove and Brickell, to help you pick the location that will be perfect for you.
Share your thoughts with us
Sign up now
Get news and updates delivered to your inbox