Colossal Aventura Mall Gets Even Bigger
Feb 17, 2014 February 17, 2014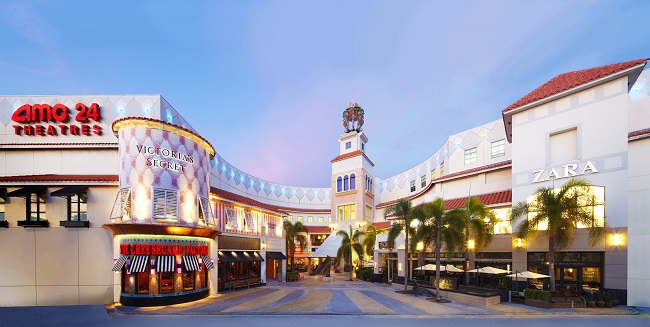 Aventura Mall - Credit Photo: HauteLiving.com
Miami's well-known Aventura Mall is taking its reputation for audacity to a new level. Instead of being content with the third largest mall in the United States, based on square-footage, Aventura Mall will be adding on a new retail wing to their already massive business. This addition will place Aventura Mall in second place for the United States' largest malls.
Turnberry Associates, owners of Aventura Mall, will be adding 241,000 square-feet to the already massive 2.7 million square-foot mall. The plan is to add a three-story retail wing and a 1,400 space, seven-story parking garage. The new wing is supposed to emerge between JCPenney and Macy's department stores inside Aventura Mall.
Aventura Mall is currently third in size, underneath the King of Prussia Mall in King of Prussia, PA and the largest mall, the Mall of America in Bloomington, MN. King of Prussia currently has 2.79 million square-feet, and the Mall of America has 3.78 million square-feet. After Aventura's addition, they will have an outstanding 2.94 million square-feet. That's almost three times as large as the mall I'm closest to.
How the mall is now is still impressive, working with a 99.5% occupancy rate, and customers spending an average of $338.40 per visit. Aventura Mall will only increase in size and popularity as time progresses.
Source: therealdeal.com I miamitodaynews.com
Share your thoughts with us
Sign up now
Get news and updates delivered to your inbox