Commissioners Vote on Controversial Zoning Code Amendment, Limiting Small Lot Development
Dec 07, 2015 December 07, 2015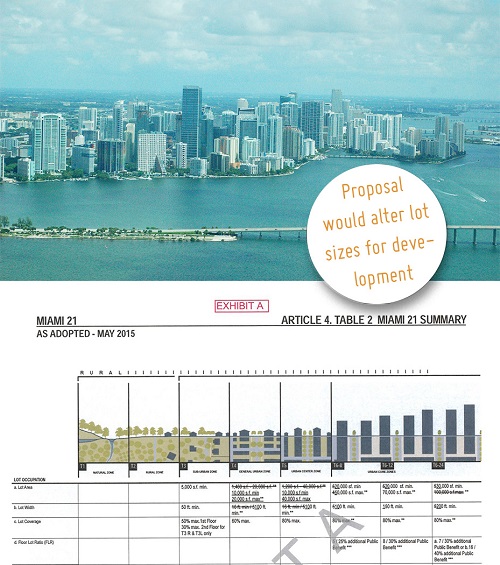 A new proposed zoning change has come as a surprise to many small property owners in Miami.
A new amendment to the Miami 21 zoning code was proposed and passed a first reading in October. Votes will be cast soon, potentially changing the minimum and maximum property sites for development in all Miami.
Some of the most controversial components of the amendment are the changes to the T4 and T5 urban zones which include Overtown, Allapattah and Little Havana. The minimum lot size required to build a new structure would increase from 1,200 square-feet to a whopping 10,000 square-feet.
In other larger areas that use the T6 zoning code, such as Brickell, the proposal would change its 5,000 square-foot minimum to 20,000 square-feet.
Some developers and brokers are worried about the proposal, fearing that several deals currently on hold will fall through if the new code is passed. It's unclear what will happen to existing development plans already in motion on 5,000 square foot lots.
Many hope the new code will not be approved. And some board members have already stated not wanting to vote in favor of the amendment due to the economic implications restrictions on new developments, both big and small, may cause.
Source: therealdeal.com
Photo credit: therealdeal.com
Share your thoughts with us
Sign up now
Get news and updates delivered to your inbox