Comparing the Best Miami Neighborhoods: Edgewater vs Midtown
May 25, 2022 May 25, 2022
Ahhhh… we're back with one of our most popular blog series, the Battle of Miami's Best Neighborhoods. In this blog we're reviewing two popular neighborhoods – Edgewater and Midtown.
These are two neighborhoods that are very close to one another and share a lot of features, yet each has its own distinct flavor and reasons why someone would choose to live in one over the other. Edgewater is a waterfront neighborhood that lies east of Biscayne Boulevard and stretching from NE 37th Street to NE 17th Street north to south.



Midtown lies northwest of Edgewater west of Biscayne Boulevard, stretching west from East Coast Boulevard to North Miami Avenue, bordering Wynwood along NE 29th street and stretching North to the I-95 Expressway where it meets Buena Vista and the Design District.
Edgewater is definitely quieter and more residential, while Midtown has a more exuberant, urban feel thanks to its density and close proximity to the vibrant art and social scene in Wynwood and the Design District.
Edgewater is known as an urban residential area, populated by family-friendly and pet-friendly upscale condo towers with a sprinkling of renovated single-family bungalows that date back to the period before its mass renovation began around the mid 2000's. Midtown, on the other hand, is very new neighborhood, and a much more urban and central location, which is growing rapidly thanks to the recent and ongoing construction of a slew of new luxury towers offering both condo residences and rental units.

Lifestyle: Edgewater vs Midtown
Edgewater has risen from a once depressed neighborhood and grown into an upscale residential area overlooking Biscayne Bay and its beautiful 8-acre Margaret Pace Park that fronts Biscayne Bay. A quiet enclave that is ideal for young professionals, and families with dogs or young children, Edgewater provides easy access to Brickell, South Beach, and other areas of interest in Miami. Off the beaten tourist path, Edgewater is the perfect home for those who want a relaxed, waterfront lifestyle with plenty of green space that's close to everything. 
Midtown is more centrally located and perfect for those who seek a much more urban vibe, with plenty of activity, and surrounded by diverse shopping and dining options, whimsical artsy boutiques, and plenty of accessible public transportation.  Walkable and pet-friendly, Midtown is currently experiencing a construction boom, with projects such as the new Standard Residences (think Standard Hotels) at 3100 NE 1st Avenue, which is scheduled for completion in 2023 and spearheading a bevy of new interest in the area.



The Standard Residences - Midtown (rendering)

Business: Edgewater vs Midtown
Edgewater is a much more residential community with fewer commercial offerings, although it enjoys a close proximity to Downtown Miami and Midtown, with easy access to the businesses that are found in these areas. Cafes, restaurants, grocery stores and locale boutiques make up the businesses here. 
Midtown is much livelier, with lots of commercial activity, including a collection of outdoor cafés, artisanal bakeries, unique shops and boutiques, and a convenient 26-acre commercial shopping center with plenty of big-name retail such as Marshalls, West Elm, Petco, and Target, as well as specialized retail and casual eateries. Other small businesses and corporate offices are housed in some of the area's mixed-use residential towers.



Midtown Shopping Center

Parks and Greenspace: Edgewater vs Midtown
Edgewater wins in this category. The Edgewater community centers around Margaret Pace Park, a shady 8-acre waterfront park overlooking Biscayne Bay, with walking trails, a sculpture garden, mangrove forests, and direct access to water, making it ideal for enjoying such activities as kayaking, paddle boarding, and other water sports. There's also a marina here, and the park has basketball courts, volleyball courts, tennis courts, a playground, and two dog parks – one for big dogs and one for little puppers. 
Midtown has a central park of open green space that residents love to use for playing frisbee, dog walking, and general relaxation. But aside from that, it doesn't have any other parks. But it's an easy 10-minute bike ride or drive to Margaret Pace Park. And many of its newer condo buildings are accented by beautiful greenspaces designed to be part of the premises.



Margaret Pace Park, Edgewater - Miami, FL

Walkability and Transportation: Edgewater vs Midtown 
Edgewater is walking distance from several great locations, such as the Downtown Arts District, including the Perez Art Museum and Frost Museum of Science, Bayfront Park, and the newly renamed FTX (formerly American Airlines) Arena. If you're really into walking, or if you ride a bicycle, you can easily get to the Design District and Wynwood without a car. You can also access Metrobus lines and the Metro rail service along Biscayne Boulevard, which can easily transport you to the many additional transportation options available in Downtown Miami.
Midtown, on the other hand, is right in the heart of Miami, and only steps from Wynwood and its artsy offerings, as well as the buzzing and upscale Design District, with its eclectic collection of design studios and boutiques. Served by various bus lines and the Metrorail, you can easily get from Midtown to MiamiCentral Station and catch the Brightline trains to other neighborhoods in Miami. The Tri-Rail train service at MiamiCentral, which will be open for service later this year, makes locations both within and beyond the greater metropolitan Miami area easily accessible. Midtown also enjoys robust Metrobus service to areas such as Miami Beach, and is served by the Miami Trolley system that extends to Downtown Miami, Brickell, and the Design District.





Goldman Global Arts Gallery by Will Graham. Photo credit: 

WynwoodMiami.com


Arts and Culture: Edgewater vs Midtown
Edgewater is a quiet, laid-back neighborhood but affords easy access to prime cultural venues such as the Adrienne Arsht Center, Ziff Opera House, FTX Arena, Bayfront Park, and the Perez Art Museum and Frost Museum.  In fact, from the southern part of Edgewater, you can walk to the performing arts district. It's perfect for those who want to catch a bit of culture and then return to a quiet residential setting.  
Midtown, on the other hand, puts you right in the mix of Miami's buzzing art world, thanks to its adjacence to Wynwood and the Design District. Both neighborhoods host many edgy art venues, including special events and international art fairs like Art Miami, Red Dot Fair, and CONTEXT Art. You'll also be a few steps from the pop-up exhibits that take place during Miami Art Week in Wynwood and the Design District, while living within a few blocks of some of Miami's most celebrated exhibition spaces, such as the Moore Building, The de la Cruz Collection, and the Institute of Contemporary Art (ICA).



Pedestrian Promenade in the Design District, - SB Architects. Photo courtesy of SB Architects

Eating and Shopping: Edgewater vs Midtown
In this category, Midtown has an edge over Edgewater. But there are standout favorites in both neighborhoods. Because Edgewater is primarily residential, it has fewer shops and many  restaurants are located in luxury condo developments, such as Amara at Paraiso. Upscale dining may be found at Klaw, located in the historic Women's Club building overlooking Biscayne Bay, or the famed seafood at Mignonette. Try healthy options at Pura Vida, next door to Margaret Pace Park and authentic Italian pastries and coffee at Pinocchio Cafe or Paolo Fontanot Bakery.  There are also a few casual dining options along Biscayne Boulevard such as The Daily Creative Food Co. For shopping options, Publix is the go-to grocery store, and you have your standard boutiques, bike stores, furniture stores and such along Biscayne Boulevard. For more options, you'll can head nearby Downtown Miami, Midtown, Wynwood, or the Design District.


Check out our 

Local's Guide

 

to all the best restaurants in Edgewater and Midtown.


In contrast, Midtown's offerings are more condensed. The area is filled with all kinds of eateries and open-air cocktail lounges where you can snack, drink, or enjoy a satisfying full-course meal.  With a focus on fresh, local ingredients, craft beers, whimsical décor, and lots of outdoor dining, some standouts in the area include Sakaya Kitchen with its amazing Korean cuisine, Black Brick with its exotic Floribbean-Chinese fusion, Salumeria 104 which serves up classic Italian fare, and Novecento, where Mediterranean, Argentine, and Latin fusion cuisine is served with an excellent selection of wines. 
Sugarcane Raw Bar Grill serves creative Caribbean-inspired small platters and tropical cocktails, and hosts the area's best happy hour. Want to spend a day shopping?  You'll find everything you need at The Shops at Midtown Miami, where a wide array of retail outlets and causal eateries abound. And a Trader Joe's grocery store also calls Midtown home.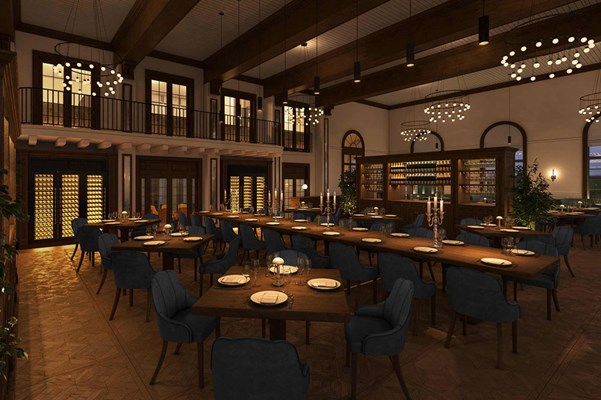 KLAW in Edgewater - Artist Rendering

Schools: Edgewater vs Midtown
Edgewater and Midtown are close enough to one another to share access to some of the area's best private schools, including Centner Academy, the Cushman School, St. Francis Xavier, Center of Life Academy, Metropolitan International, Jacobs Athletic Science, ILEARN Preparatory, and the Interamerican Learning Center. 
Public schools in the area include Eneida M. Hartner Elementary School and Jose De Diego Middle School, as well as the prestigious Young Men's Preparatory. 
High schools in the area include the highly-ranked, specialized Design and Architecture Senior High (DASH) and New World School of the Arts (NWSA), while neighborhood charter schools include International Studies Charter School, Toussaint Louverture Miami Arts Charter School, Aspira, and Bridge Prep Academy.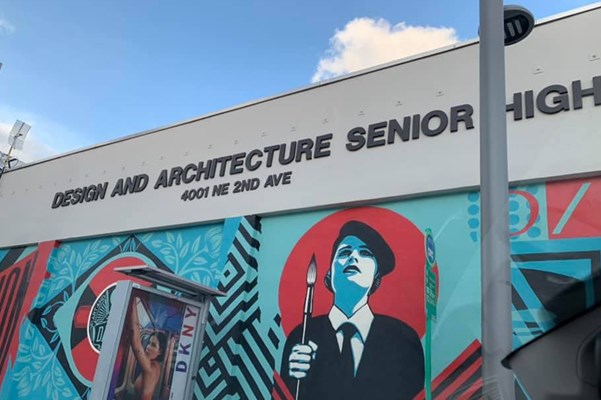 Design and Architecture Senior High (DASH)

Architecture and Housing Options: Edgewater vs Midtown 
Edgewater is home to an array of condominium towers built within the past 5-10 years, as well as a few older low-rise residential buildings. Newer developments include stunning bay views and luxury amenities, such as swimming pools, spas, and fitness centers. Among its most iconic developments are the waterfront Opera Tower at 1750 Bayshore Drive, the 1800 Club at 1800 Bayshore Drive, Paramount Bay at 2020 N. Bayshore Drive, and the luxurious Biscayne Beach at 2900 NE 7th Avenue. One of the area's newest developments is Missoni Baia completed in 2021, Elysee also completed in 2021, and the ultra-luxurious Aria Reserve is scheduled for completion in 2024.  
Midtown is booming as new, upscale condos crop up all over the neighborhood, many surrounded by lush tropical gardens and offering state-of-the-art amenities as well as breathtaking architecture and design. Among the area's highlights, you'll find Midtown 29 at 180 NE 29th Street, built in 2018 with 20 stories and 309 units.  Midtown 4 at 3301 NE 1 Avenue is 32 stories tall with 394 units ranging in price from $485,000-$2,500,000. Midblock Condominium, built in 2008, is one of the area's most established communities, located at 3250 NE 1st Ave with 137 units spread over 11 stories.  The 19-story Eve at the District, located at 3635 NE 1st Avenue, borders the Design District and is home to 195 residential units, including rental apartments. Midtown 2 is 30 stories high with 338 units.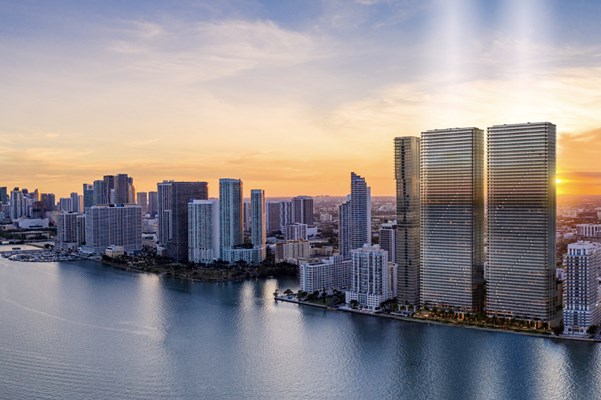 Cost of Living: Edgewater vs Midtown
Because Edgewater is a waterfront neighborhood and is bigger than Midtown, it's average prices are higher than Midtown. Both offer varying ranges of prices for properties, from about $421 per square foot, to ultra luxurious penthouses in the millions of dollars, or about $6,609 per square foot. More affordable listings, both condos and rentals, will be found in Midtown. 

The Winner: Should I Move to Edgewater or Midtown?
While you may find similar amenities in the condo towers located in Edgewater and Midtown, you'll find that the lifestyle and energy of each neighborhood is unique unto itself. If you prefer a more residential area, with direct Bay access and lots of greenery, Edgewater is definitely for you. But if you want to be surrounded by some of Miami's most exciting art galleries, eateries, and commercial establishments, we recommend Midtown. 





We'll be more than happy to sit down with you and help you to learn more about our listings and the different neighborhoods in Miami that you may wish to call home.
Share your thoughts with us
Sign up now
Get news and updates delivered to your inbox