Concrete Beach Brewery Is Opening Up in Wynwood
Feb 10, 2015 February 10, 2015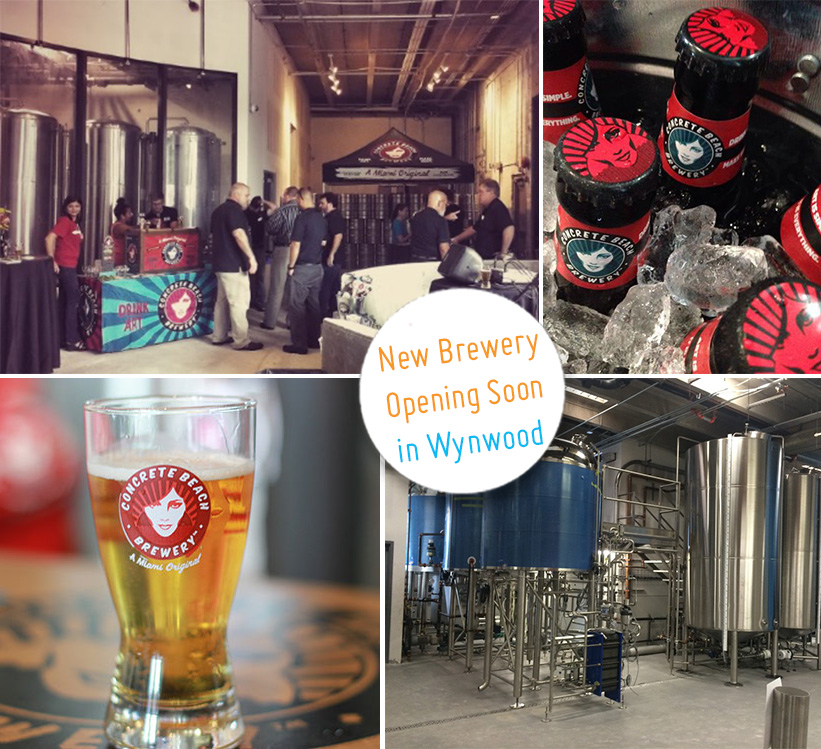 The Concrete Beach Brewery in Wynwood is finally coming together. Amicom Construction, the upscale commercial interiors specialists, are finishing up the 235 Northwest 24th Street's new brewery.
Perkins+Will designed the space with interior designer EoA. This two-story 20-barrel brewery will have many features of an excellent brewery, including a quality control lab onsite, a social hall, and retail space when it is finished in a couple short months.
"This was one of the most challenging and rewarding projects that we've worked on, repurposing an existing Wynwood warehouse and converting it into a brewery," Adam Mopsick, CEO of Amicon said, "We enjoy working on projects we can get excited about, especially when they improve our neighborhood. It is not hard to get our team excited about beer."
What was once an empty warehouse is now becoming an upscale brewery in the Wynwood area. The warehouse was sold in October to EE Wynwood Central Owner for $23.5 million. There are a few other breweries nearby, including the Wynwood Brewing Company and J Wakefield Brewing.
Source: therealdeal.com
Photo credit: Wynwood - browardpalmbeach.com thedailywood.com
Share your thoughts with us
Sign up now
Get news and updates delivered to your inbox