Construction Moving Once Again for the Only Super-Yacht Marina
Apr 30, 2015 April 30, 2015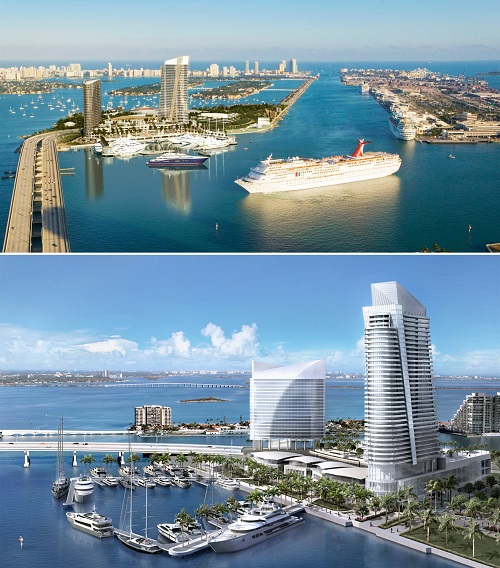 Construction on the Island Gardens super-yacht marina on Watson Island is moving forward, even though there were a few lawsuits that slowed the project down.
Technomarine USA, a construction company that specializes in marina creation, stated that it was given a $12 million contract to cosntruct the marina. The construction cost will be approximately $25 million.
Supporters of the project believe that it is a great idea, since it would be the only super-yacht marina in North America, as well as a large enough marina to hold the megayachts that many people bring to the harbor, possibly even the largest yacht in the world.
Many people hope for the new marina to be the venue for the Miami Boat shows next year, possibly hosting the Super-Yacht Miami show.
Island Gardens will also have a hotel and residential project attached to it, but they have not begun construction for that part as of yet.
Opponents of the Island Gardens Project have filed multiple lawsuits against the developers, one of which challenged the starting date of the construction, which was required under the lease with the city of Miami. The developer, Flagstone Island Gardens, is leasing the property from the city for the marina project.
Source: thenextmiami.com
Photo credit: Renderings - thenextmiami.com
Share your thoughts with us
Sign up now
Get news and updates delivered to your inbox