Crescent & Related Group's Plans for Tallest Tower in Miami Beach Postponed by the City
Jul 10, 2015 July 10, 2015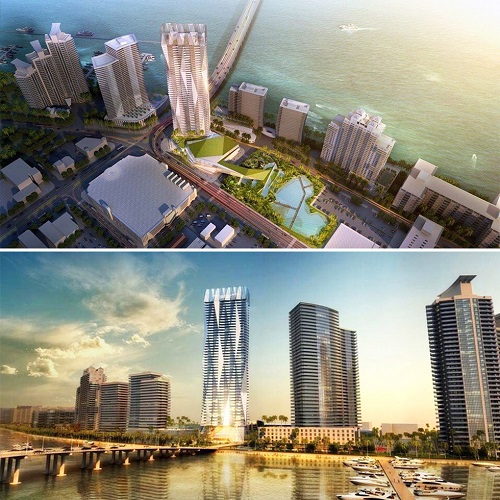 The tallest building in Miami Beach, being planned and developed by Related Group and Crescent Heights, is now on hold.
Russell Galbut, the managing principal of Crescent, said that the duo is reconsidering plans for the 50-story condo tower at the end of the MacArtur Causeway near the Alton Road flyover. The primary reason their plans for the building have been stopped is due to a new plan for Alton Road that the city has been developing.
"Due to the possibility of Alton Road being master planned in the near future," Galbut said, "we have decided to follow this process before we make a final decision on whether to develop the site in accordance with our existing entitlements, pursuing the presently advertised project, coming back with a modified version, or perhaps building nothing at all in this time."
Jose Smith, Former City Attorney, suggested a voter referendum or survey to determine if the people believe that the condo tower that has been proposed should be necessary to approve for development in the future.
Source: therealdeal.com
Photo credit: therealdeal.com
Share your thoughts with us
Sign up now
Get news and updates delivered to your inbox