David Beckham Finally in Contract to Purchase Land for Soccer Stadium
Dec 14, 2015 December 14, 2015
David Beckham has finally found a property to build his soccer stadium on, and is currently in a contract to purchase it.
The property is an empty lot near the Metrorail station, located at 650 Northwest Eighth Street, which has about 4.2 acres of land, and is owned by Windsor Capital Corporation. This property was very similar in size to that of the Museum Park property that Beckham considered before.
Additionally, Beckham's company has signed a letter of intent to negotiate with Miami-Dade county on purchasing the land across the street. Beckham is considering asking to shut down Seventh Street in order to create a single nine-acre property on which to build, and design underground parking.
In addition to the Metrorail being closeby, the future location of the Miami Worldcenter and All Aboard Florida's MiamiCentral are mere minutes away from this property.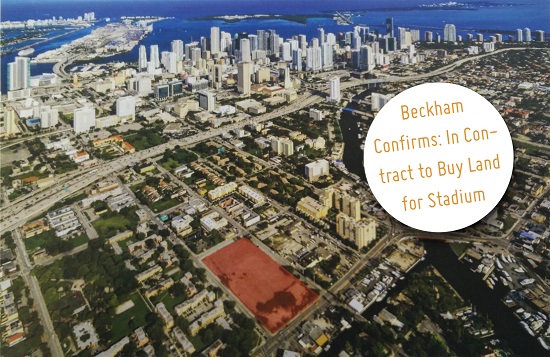 Source: thenextmiami.com
Photo credit: thenextmiami.com
Share your thoughts with us
Sign up now
Get news and updates delivered to your inbox