Dazzling December Events for a Balmy Holiday Season in Miami!
Nov 25, 2020 November 25, 2020

The holiday season is here, making Miami one of the best times of the year, especially for your social calendar. It's been a long year, and many of us are looking forward to rest, relaxation and family time. So here is our list of fun things to do in Miami this month, from in-person to virtual, so that everyone gets to join in and in safe ways! 
Don't miss your art and design fix with Design Miami's Podium. There are also plenty of holiday events to choose from, which can be enjoyed with (or without) the entire family. And, if it's simply a good Christmas collection you're looking for, we've got you sorted with a host of online (plus a yummy in-person) jingles and jangles. Enjoy!


---
In Person
---
Moore Building, 191 Northeast 40th Street, Design District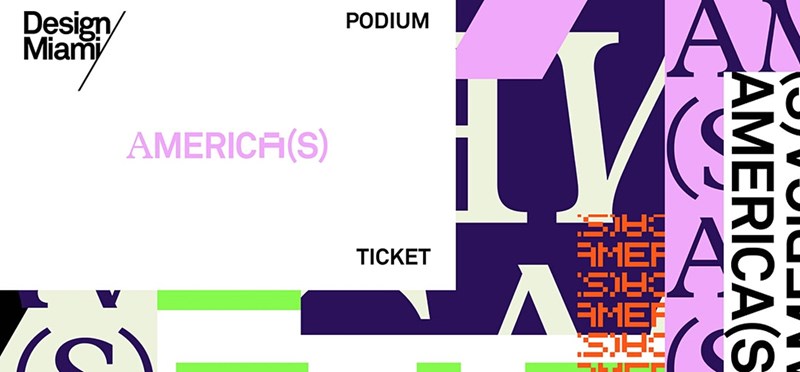 We've all been feeling a little lost without the annual Art Basel art fair, but Design Miami is here to the rescue! With the spotlight on talent from the Americas, you will be treated to 10 days of gallery presentations, satellite exhibitions, virtual tours, and online design talks. As this year's collection comes curated by Aric Chen, you can read all about their notable galleries and exhibits, street art, and more on our exclusive feature here.
Still have your heart stuck on Art Basel? Scroll down to our Online Events section below for information on their virtual rooms!
Various venues across Miami

The Miami Temptations Program is finally back on the block! Get your fill of art, culture, and heritage as you explore discounted experiences from museums, theaters, art exhibits, and much more around town. This collection of in-person events spans over two months and offers access to the likes of juried art competitions, a Faena Art showcase, an Art, Fashion, Food & Music experience at the Sagamore Hotel, savings on visits to the Gold Coast Railroad Museum, discounted purchases at the Wolfsonian Design Store, and so much more.

Zoo Lights Miami: December 4, 5, 11, 12, 18, 19, 20, 23, 26 & 27
Miami-Dade Zoo, 12400 SW 152nd Street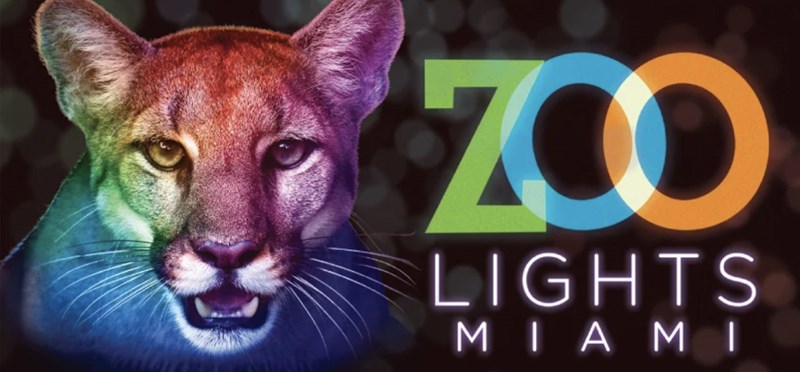 Get in the festive mood early and then some, as you enjoy more than a million lights plus a 26-foot LED holiday tree on select nights at the Zoo. This holiday showcase has something for everyone in the family with arts and crafts, snowman's riverboat rides, letters to Santa, hot chocolate and cookies, holiday shopping at the gift shop, and of course, animal appearances. Make sure you dress the part, as all of these are themed nights.
With all their safety protocols in place, remember, tickets will only be sold online. You might also like to check out their $10 Mondays and Winter Camp for more holiday fun with the family!
Miami Beach Botanical Garden, 2000 Convention Center Drive, South Beach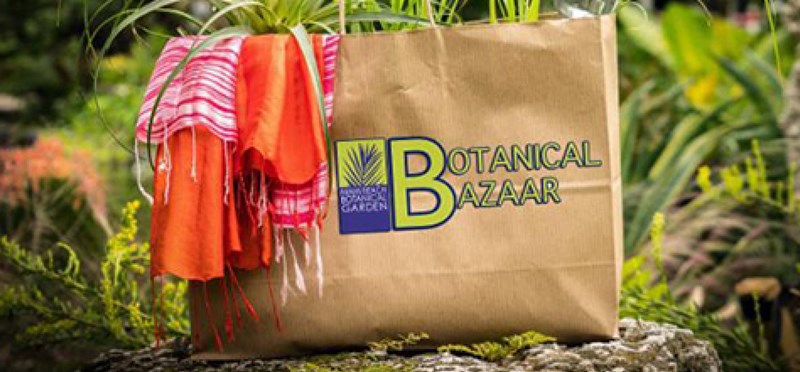 Make sure your holiday shopping is done early AND sustainably this year. Head out to the annual open-air bazaar at this botanical garden to find the perfect, curated, artisan merchandise to give as Hanukkah gifts or stash under your (or your dear ones') Christmas tree. They also have a Jingle & Mingle outdoor celebration on the 17th to start your holiday season on a fun, musical note with live jazz performances, parodies, songs from all faiths, great food, and an open bar.
Need more excuses to head to this 2.6-acre, lush urban oasis? Join Franci on her weekly Vinyasa yoga sessions at the park, attend their day-long art installation, or have some fun with the Garden After Dark series featuring the Rose Max Samba Band this month!
Hard Rock Cafe, 401 Biscayne Boulevard, Bayside - Downtown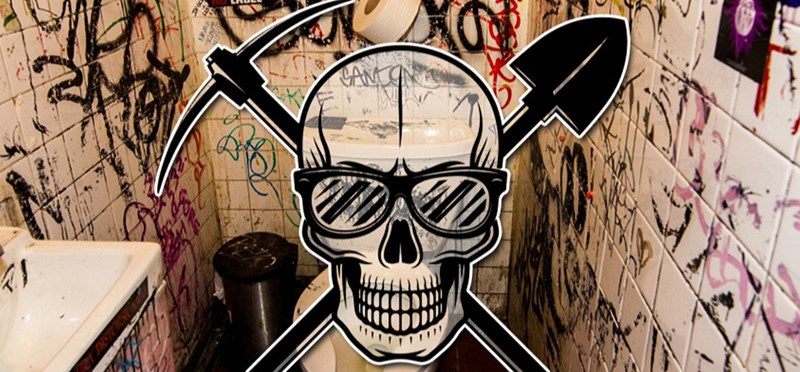 Missing those annual film festivals this year? Here's one that puts the spotlight on South Floridian filmmakers. Head over to Downtown Miami get a taste of some eclectic shorts, local animations, music videos, the Circle-Jerk Awards, and some returning favorites from 2018 and 2019. You can get your tickets early, here.
358 San Lorenzo Avenue, Coral Gables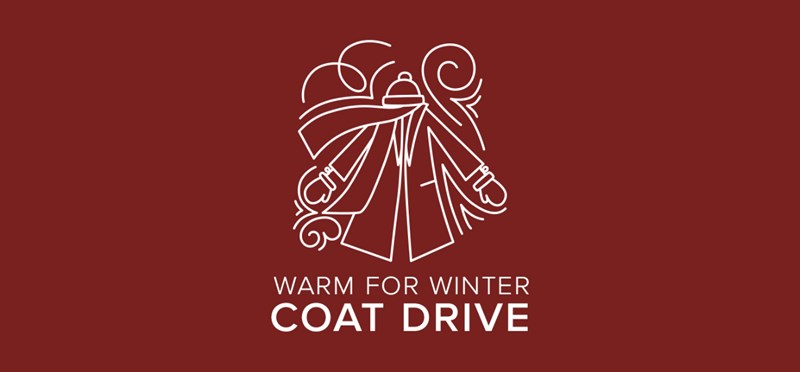 The holidays are a great time to share the love and practice giving! Visit the Shops at Merrick Park for their Winter Drive - open to donations for new coats, hats, scarves, and gloves until December 11, and spread that holiday cheer through the Volunteers of America.
You could also RSVP to enjoy their drive-thru holiday celebrations, complete with Christmas tree lights, holiday music, free giveaways, and a special appearance from Santa! In fact, their Virtual Visits to Santa from the mall are already taking place and will continue into January 2021, so you can make your reservations for Storytime with the Clauses and a personalized, pre-recorded video wish from Santa, right here.
Fairchild Tropical Botanic Garden, 10901 Old Cutler Rd,

Coral Gables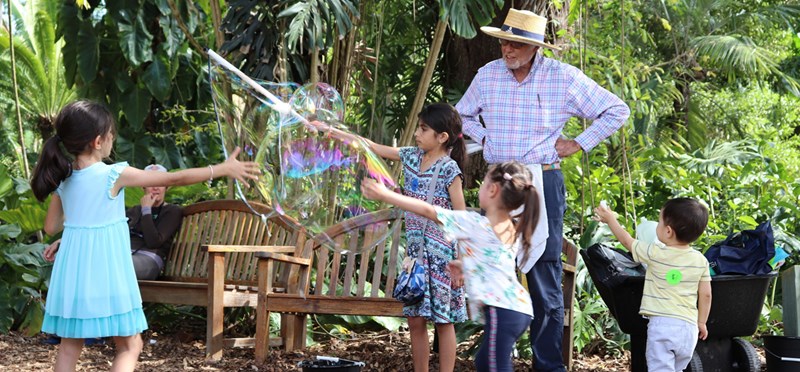 The Fairchild might not have its annual "Night Garden" showcase this holiday season, but they have plenty of other events that can be equally enjoyable and enrich your Instagram story. Here are a few to get you started:
Charles Deering Estate, 16701 SW 72nd Avenue, Palmetto Bay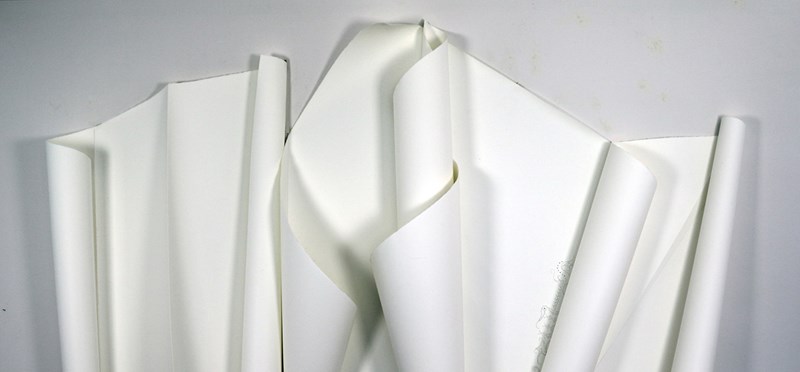 With a calendar ripe with their usual holiday-based events, a visit to the Deering Estate is sure to get you and the family in a festive mood. Here's a peek into their holiday specials:
On December 4, take an

Evening Stroll

through their manicured grounds, with their historic homes all decked up for the holidays by top interior designers who will "bring elements of Vintage Florida to this year's decor."

On December 12, enjoy

Story-time with Santa

with some socially-distant photos and stories to put the kids in a good mood.

On December 13, sail off on the Pelican Skipper for a

Holiday Bay Cruise

that ends with a complimentary glass of wine.
There's also their recurring Eco Academy for kids, moonlight kayak tours, nature photography, night hike & campfire, bird walk, lighthouses of the Bay cruise, discover Deering, sunrise photography, winter camp, and evening by the Bay experiences to keep everyone in the family entertained through and through.
Vizcaya Museum & Gardens, 3251 S Miami Avenue,

Coconut Grove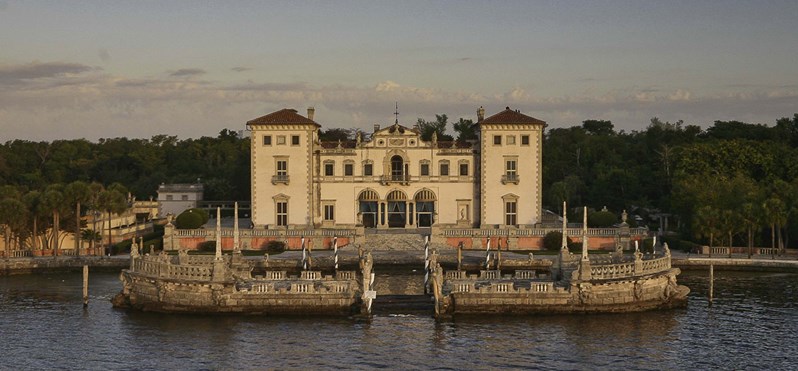 This historic estate, with its European-style grounds, is a great place to visit throughout the year - but even better during the holidays, and this year is no different. Here are the events you can look forward to at the Vizcaya:
The

Special Holiday Edition

of the estate's monthly 'First Fridays' program will be on display on December 4. The entire estate will be illuminated with twinkling lights, along with a Christmas Tree featuring old-timey ornaments and candles, garlands to set the Courtyard aglow, and a Dining Room with era-appropriate holiday setting to give you a glimpse into how James Deering hosted his guests.

Have intermediate drawing skills? Then join artist Sebastian Duncan-Portuondo to make flags featuring scenes from the 1920s that will be used in the

Spectral Vizcaya

performance that very evening (December 16).

There's also a

Sunday Farmer's Market

throughout the month that will help you load up on hand-crafted goodies, baked goods, vegan products, and much more.
New World Center, 400 17th Street,

South Beach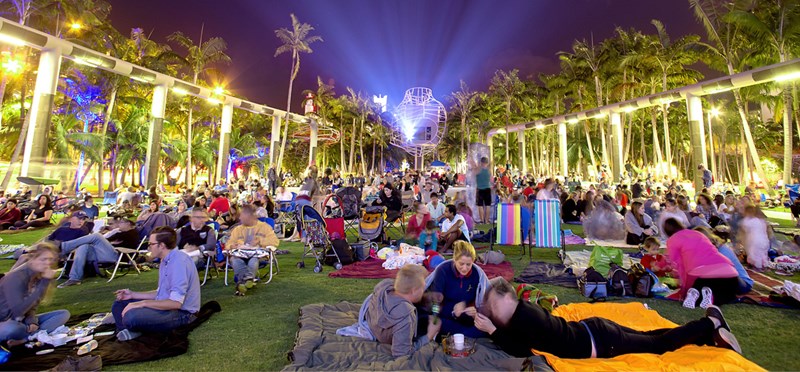 Get along your blankets and picnic baskets to enjoy weekly movies projected onto the New World Center's 7,000 square foot wall. Playing this December are hits like The Grinch, Yesterday, Eight Crazy Nights, and The Perfect Holiday.


---
Online
---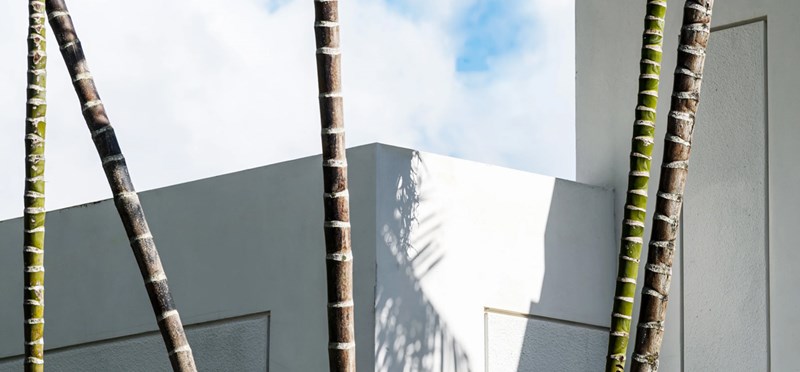 If you miss Art Basel as much as we do, we highly recommend checking out the premier of 'OVR: Miami Beach'. This is a reiteration of their online viewing rooms that have been virtually available for the past couple of months. Get insight into the galleries accepted to the 2020 edition of the show, along with talks and gallery walk-throughs.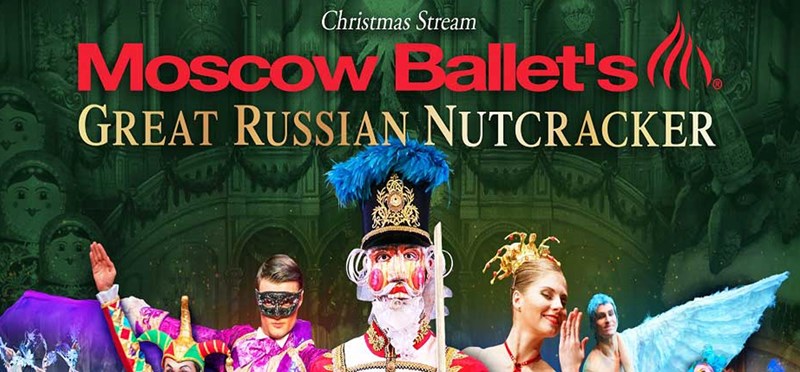 Think you'll have to miss out on a precious holiday tradition this year? Think again! The Fillmore Miami Beach will be streaming the full performance of the Nutcracker along with a trip backstage for a closer look at how the magic happens.


---
Hanukkah and Christmas Specials
---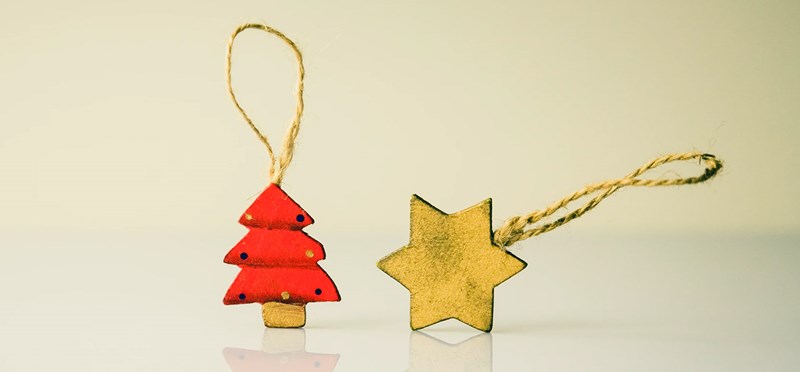 Christmas may not be the same for all of us this year, but it surely doesn't have to be any less merry! You could head out for an in-person Wine Tasting at Meraki's in Downtown, where you get to sample 3-4 wines of their best. Since seats are limited, make your reservations fast for the 17th, 24th or 31st here. 
For some at-home quality time with the family, reserve a seat and tune into a virtual streaming of Elf the Musical, The Troll that Stole Hanukkah, or A Christmas Carol.
For some easy, DIY decorating tips, get your ideas on how to do a tabletop christmas tree, or even a full village scene here. Need some holiday gifts to put under? Find some great ideas for kids, teens, him, and her over here.
Need help planning your holiday family dinner? Check out the ultimate feast ideas, 90 easy Christmas dinner ideas, and some great dessert centerpiece recipes here.
You might also want to keep an eye out here - whether the annual Bayfront Holiday Village and iconic 50-foot Christmas Tree gracing Bayfront Park will be making a comeback or not?

Happy Holidays!
Share your thoughts with us
Sign up now
Get news and updates delivered to your inbox