Decline in South Florida's Underwater Mortgages
Oct 24, 2014 October 24, 2014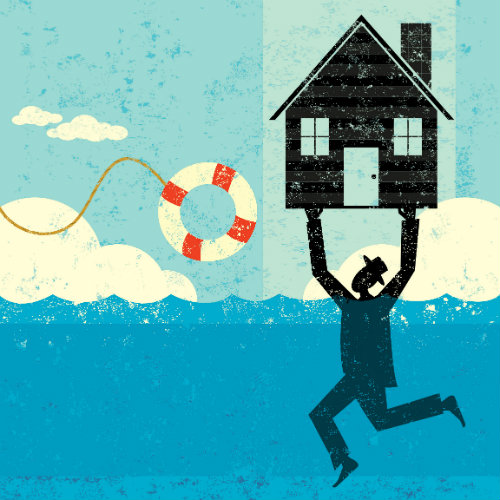 Even though the price increases for South Florida homes has recently slowed down, underwater mortgages have dropped greatly.
Underwater mortgages are home purchase loans that would cost more than the home is worth in order to pay it off.
In the second quarter of this year, underwater mortgages dropped from 34% to 22% since last year, according to Zillow. Zillow also says that the negative equity for the area will drop down to 19% sometime in 2015.
Underwater mortgages reached their high point in end of 2011, when almost 50% of South Florida's mortgaged homes were worth less than what the loan would cost to pay off.
Zillow is a real estate firm that gives their customers information and tools to make informed choices about the real estate market, homes, and loans.
Source: therealdeal.com
Photo credit: Illustration - homeowners.com
Share your thoughts with us
Sign up now
Get news and updates delivered to your inbox