Developer Announces Plans for 429-Unit Project on Biscayne Boulevard
Mar 03, 2015 March 03, 2015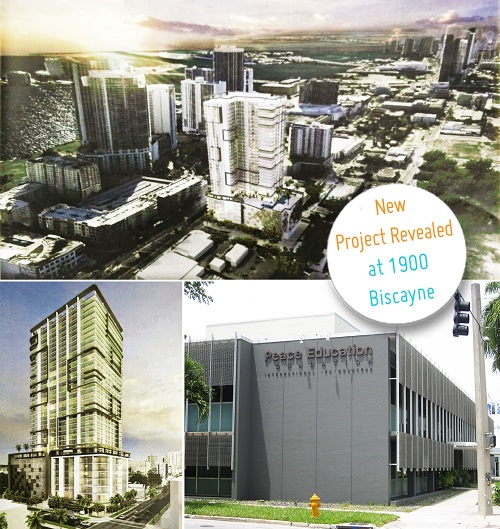 Atlas Capital Group, development firm based out of New York, has submitted plans for a new 36-floor residential project that will be located at 1900 Biscayne Boulevard.
The developer is building as close to the maximum zoning that they are allowed to. They plan on 429 units, which is a little less than the 502 units that the property is zoned for. The Miami 21 zoning code allows for 500 units per acre, and the property is just barely above one acre. Also under the zoning code, the developer can only build up to 36 stories on the plot.
The project will include the 429 units, 27 of which will be 500 square-foot studio aparments, 248 of them will be single bedroom units ranging between 720 and 1,100 square-feet, 149 of the units will have two bedrooms and range between 1,000 and 1,400 square-feet, and there will also be five pentouse suites between 2,200 square-feet and 3,300 square-feet each.
On the ground floor of the project, there will be 13,000 square-feet of retail space, and parking for 620 vehicles.
Kobi Karp is handling the design as the project's architect.
Atlas purchased the plot for $13.6 million in 2014. They paid $7.6 million of the total amount in loans.
Source: thenextmiami.com
Photo credit: 1900 Biscayne Blvd - thenextmiami.com
Share your thoughts with us
Sign up now
Get news and updates delivered to your inbox