Developer Buys Beachfront Condo for $55 Million, Will Demolish and Rebuild
Nov 18, 2015 November 18, 2015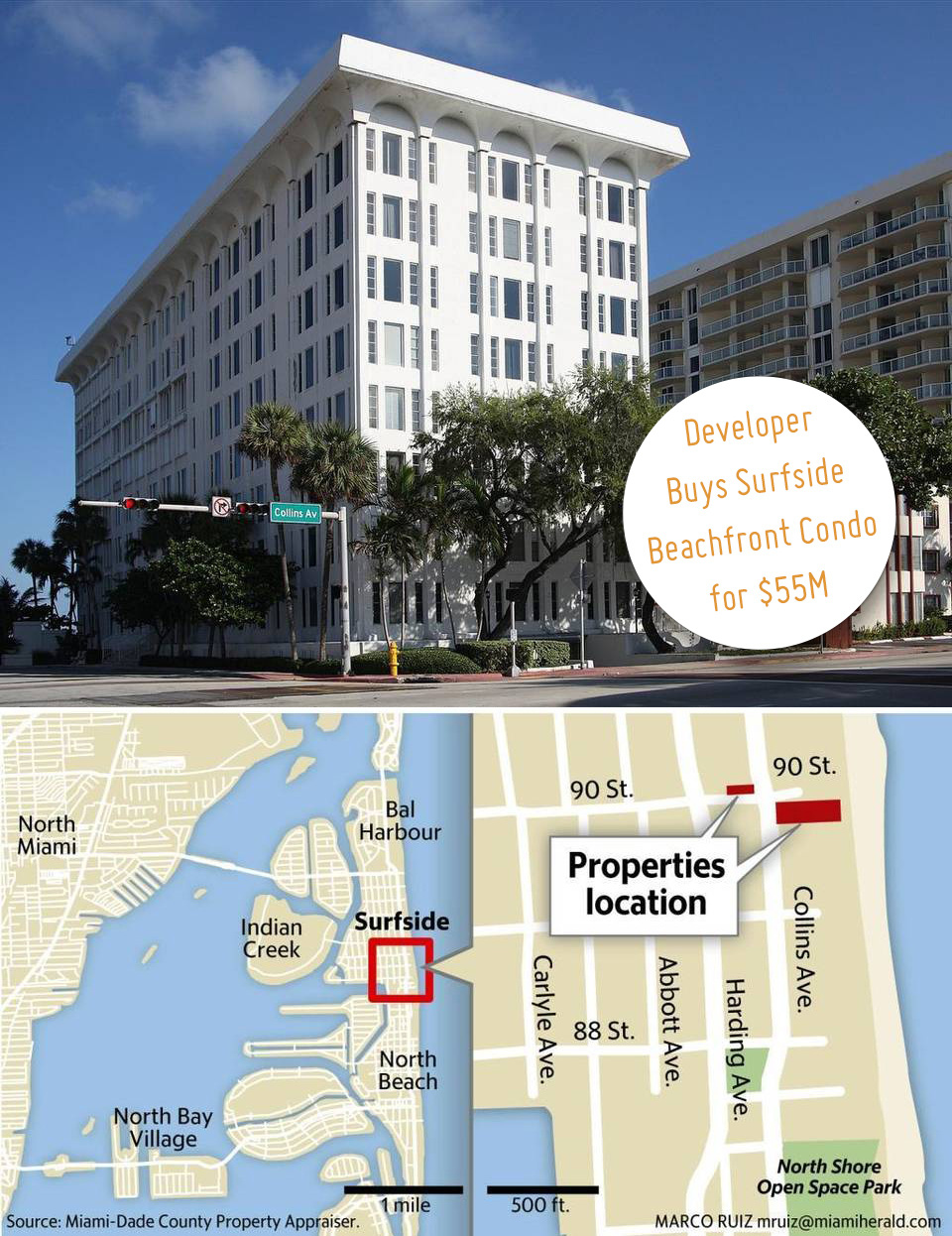 Jason Halpern has spent $55 million on a 1960's condo on the beach recently. His plan is to flatten it and build a 12-story luxury condo tower right on the beach.
8995 Collins Avenue, known by locals as the Surf House, was built in 1966 and has 36 units. Many residents of the Surf House are families that live or vacation there intermittently.
Halpern has already purchased 31 units in the eight-story building, a total of $46 million. He has a deal in place to purchase the remaining five units for $9 million. The building's new units would start around $2.5 million and will be smaller and cheaper than most new construction that is right on the beach.
JHM Development, Halpern's company, plans on constructing a new 12-story condo tower on the site but has not yet decided how many units it will house. Regulations for the area cap the number of floors at 12, which explains the chosen height of the tower.
Halpern intends to begin selling the units within the next six to eight months.
Source: miamiherald.com
Photo credit: miamiherald.com
Share your thoughts with us
Sign up now
Get news and updates delivered to your inbox