Developer Melo Group Buys $16.5M Assemblage in Miami's Arts & Entertainment District
Sep 10, 2021 September 10, 2021
The Melo Group just spent $16.5 million for around 35,000 square feet of land in Miami's Arts & Entertainment District. The trio of deals includes a 17,340-square-foot site spanning 1301 N. Miami Ave. & 1304 N.E. Miami Court, plus 10,000 square feet of vacant land at 1326 & 1334 N.E. Miami Court. The assemblage is located close to Melo's Art Plaza and Square Station apartment towers in the same neighborhood.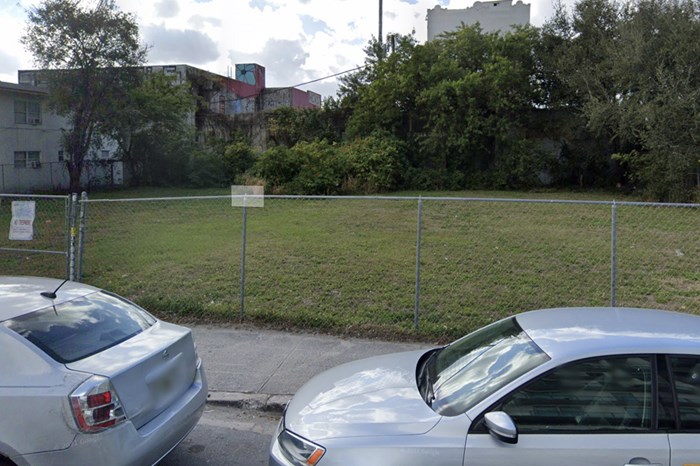 1326 & 1334 N.E. Miami Court (Google Maps)
The assemblage is zoned "T6-24a-O," so it can be developed as a mixed-use tower of 24 stories with the potential for height bonuses. The group has not officially confirmed future plans for the site, however, based on their recent activity and the unprecedented market surge for condos in Miami, additional condos could be possible.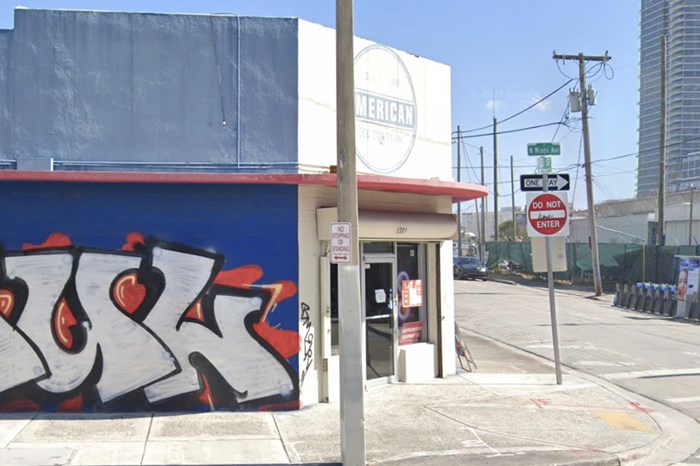 1301 North Miami Avenue (Google Maps)

Miami's Development Gold Rush
Miami has seen a tremendous influx of businesses and professionals moving to the area in recent months. The result is that most condo inventory from previous cycles has been bought up. With demand still running high, as more wealthy individuals continue migrating to Florida for its pocket-friendly tax policies and quality of life, developers are in a rush to make the most of this favorable market.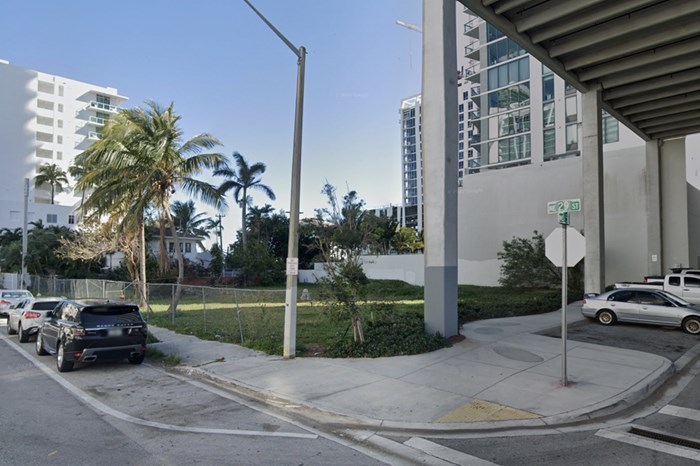 456, 480 and 496 NE 29 Street, Miami (Google Maps)

With vacant land scarce, we've also seen developers over the last two quarters eyeing older properties and condos in need of expensive repairs and recertifications, making bulk condo deals to make up for the lack of developable land in Miami. For instance, this land purchased by the Melo Group includes a retail building built in 1950. Another case in point, a pair of New York-based developers purchased a 0.6-acre assemblage in Edgewater this August, with plans for a 38-story, boutique condo tower. 

Melo Group's Return to Condos with the Ultra-luxury Aria Reserve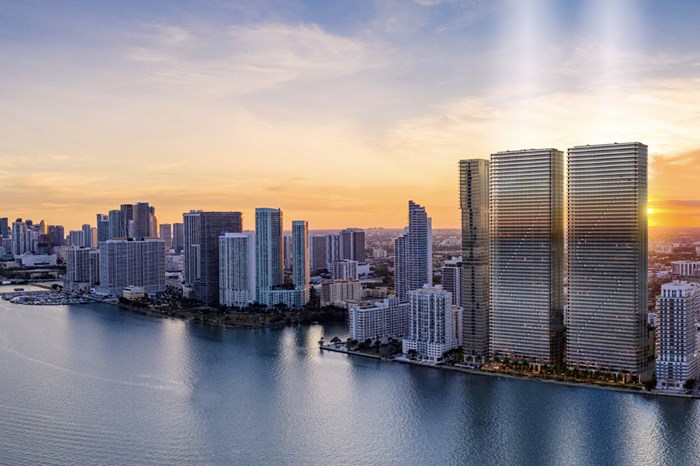 During the past few years, the Melo Group had diverted its attention from developing condo buildings to scaling up operations in luxury rental development. Its last condo project, the 53-story Aria on the Bay, was completed in 2018. The bayfront high-rise in Edgewater is home to 648 luxury condo residences, with amenities such as two sunrise/sunset swimming pools, a children's pool, a kids' playroom, a teen lounge, an outdoor fire pit, an indoor-outdoor social room, and more.
Post that, the group started focusing on bringing luxury rentals to town, with projects such as Downtown 5th, Miami Plaza, and Downtown 1st still in the making.
In June 2021, the group circled back to luxury condo development by launching sales on the 5-acre Aria Reserve. Marketed as the tallest residential waterfront twin towers in the U.S., demolition work is already underway at the project's Edgewater site, with plans for an early 2022 groundbreaking.
The 60-story towers will offer 782 luxury residences to a 5-acre assemblage that took a decade-long buying spree by Melo to piece together. Perched on 547 linear feet of water frontage, the twin towers will be home to 2-plus acres of amenities including a semi-Olympic sized lap pool, children's splash pad, teen lounge and gaming center, tennis courts, basketball courts, paddle courts, a miniature golf course, playground, signature waterfront restaurant and café, theater, indoor and outdoor wellness center with spa facilities, yoga lounge, meditation gardens, dog park, and much more.
Owners at Aria Reserve will also have the flexibility to rent their units up to 4 times a year.
For more details on preconstruction prices and how Aria Reserve is set to deliver the best waterfront value in Miami, read here.

Miami's Arts & Entertainment District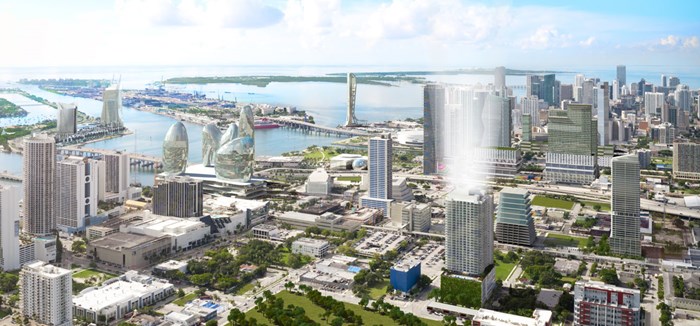 Canvas condo in Miami

While Edgewater has become the hub for new condo announcements and older condo buyouts in 2021, the Arts & Entertainment District was mostly bypassed by developers. However, with the recent revival of Related Group's condo project, Auberge Residences, the district is witnessing new developer interest and rebirth as a residential district.
Sandwiched between the bustling avenues of Downtown Miami and the quieter residential enclave of Edgewater, the Arts & Entertainment District is close to all of Miami's major attractions. The neighborhood is home to the Adrienne Arsht Center for the Performing Arts, Knight Concert Hall, the Fredric Snitzer Gallery, and a Metromover station. It is also just minutes from Miami's headline-grabbing art scene at Wynwood, shopping at Midtown, and a more avant-garde collection of boutiques at The Design District.
Built in 2017, Canvas was the last condo development to come up in the A&E District. The building is home to 513 modern residences, sunrise and sunset pools, lush recreation spaces, a yoga garden, racquetball court, pet play area, and more.


---

Looking to buy a brand-new Miami condo or invest in the next big pre-construction project? Call, chat or e-mail us and have an expert, local real estate agent guide you on your search for the perfect spot.
Share your thoughts with us
Sign up now
Get news and updates delivered to your inbox