Developers of 1111 Lincoln Road Are Planning on Adding a Two-Story Addition
Nov 07, 2014 November 07, 2014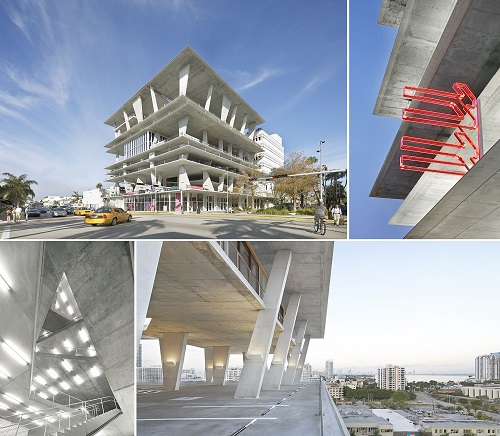 Developers for 1111 Lincoln Road, a seven-story commercial parking complex in South Beach, has proposed new plans to build a two-story addition.
The proposed 21,000 square-foot building would be built on the current plot of the 50-space SunTrust Bank parking lot, located at 1666 Lenox Avenue, north of 1111 Lincoln Road.
The addition is being designed by Herzog & de Meuron, the Swiss architectural firm that created the 1111 Lincoln Road building. Jungles, a landscape architect based out of Miami will also help design the addition.
The new addition will have almost 11,000 square-feet of additional bank space on the ground floor, over 50 new parking spaces, and four residential units that will be on the top floor.
The city's planning department is currently reviewing the plans and they will reach their conclusions before the Miami Beach Design Review Board on December 2nd.
Source: therealdeal.com
Photo credit: huftonandcrow.com
Share your thoughts with us
Sign up now
Get news and updates delivered to your inbox