Developers want Zaha Hadid Parking Garage, Confronts City for Going Cheap
Oct 02, 2015 October 02, 2015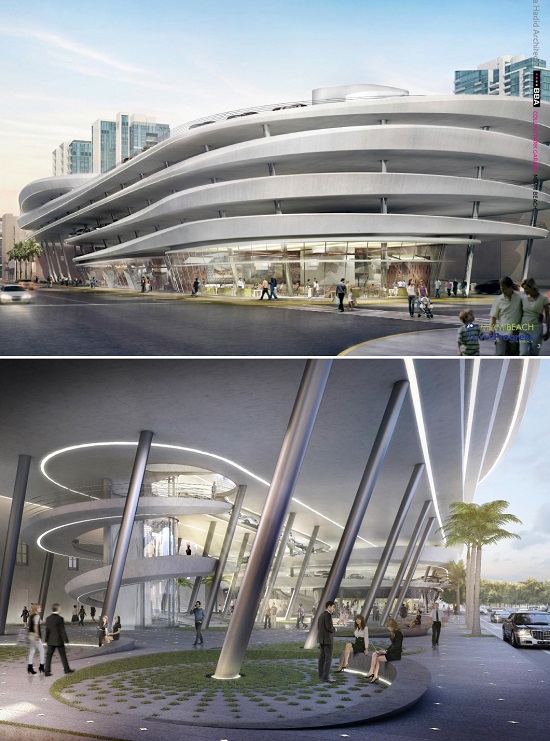 One developer has submitted a plan to join a private company with the city of Miami Beach in order to design and construct an astounding parking garage in Collins Park designed by Zaha Hadid. The city, however, has already asked for other proposals and might scrap the original design altogether.
Seth Gadinsky and Glenn Boyer, developers of the proposal, wrote the city offering to partially finance and create the parking garage as per the current design as long as the city gives them the property lease they request. They noted they could begin construction in 2016 and finish it in 2018 and would operate the parking garage themselves.
Despite the win-win proposal, city commissioners disagree because they want to make sure the garage is owned and operated by the city. This would provide cheaper parking for the public. In addition, instead of accepting the proposal, they asked the city manager to create a Request for Proposal (RFP) for private developers to design and build the garage. This approach makes the project significantly cheaper than Zaha Hadid's design.
Source: thenextmiami.com
Photo credit: thenextmiami.com
Share your thoughts with us
Sign up now
Get news and updates delivered to your inbox