Development Duo Take on East Edgewater as the Next Big Neighborhood
Oct 01, 2014 October 01, 2014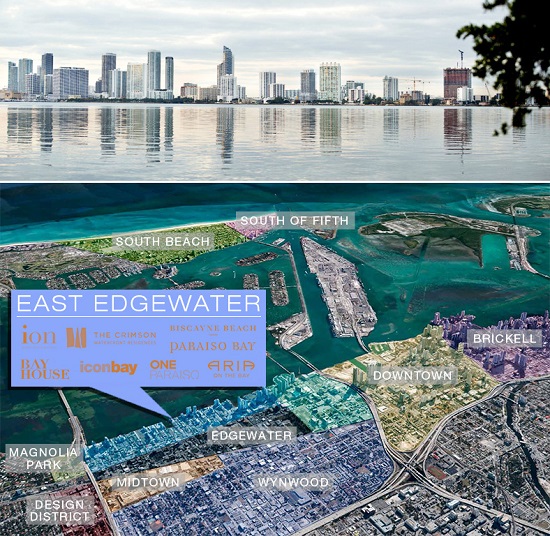 Two small developers with big plans approach East Edgewater in hopes of finding the next hit neighborhood in Miami.
Taylor Collins, a partner for Eastview Development, and Barbara Salk, a principal for Sakor Development, have spoken about the potential for Miami's East Edgewater neighborhood, which may soon be the most desired neighborhood in the area.
Salk believes that East Edgewater is connecting the city to the museums, entertainment, and other districts as a centralized location; it is in the perfect place in Miami.
Collins and Salk have been working together to determine the best course of action. "We've worked side by side saying, 'What does the market need?'" Collins said, "You brought in Hirsch Bedner Associates—great interior designers and something that you've never seen in the Edgewater area.
We brought Thom Filicia to [Biscayne Beach and] Tutto il Giorno, the restaurant in the Hamptons. That just shows you the strength of what's happening."
The missing link in the Edgewater area was a competitive price weighed against the new designs. Salk is attempting to bring that idea to the market with her new Ion East Edgewater development.
Source: oceandrive.com
Photo credit: Edgewater  - online.wsj.com, Map  - Ionmiamicondos.com
Share your thoughts with us
Sign up now
Get news and updates delivered to your inbox